Chill down this fall with the refreshing beverage – Apple Pomegranate Ginger CBD Mocktail. Mocktails let you relax without any lingering effects, and are easy to prepare using few ingredients. CBD mocktails do not involve alcohol and the ingredients used in the CBD tincture can influence the end flavor of the beverage. Let us look at the ingredients and recipe of the Apple Pomegranate Ginger CBD Mocktail.
Apple Pomegranate Ginger CBD Mocktail Recipe
Check out the ingredients and recipe of Apple Pomegranate Ginger CBD Mocktail:
Ingredients
Pomegranate juice 16 ounces
Apple juice 16 ounces
Fresh Ginger juice 2 ounces
Serving
10 mg or required amount of CBD Tincture (each drink)
Sparkling water 32 ounces
Ice
For Garnishing (optional) Pomegranate seeds, ginger, cinnamon sticks, or slices of apple
Prepares 4 16 ounces servings
Procedure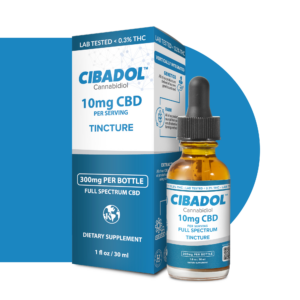 Mix the fruit juices and cinnamon in hot water measuring 1/4 cup
Pour in a pitcher the juice
After it is ready for serving, pour into a glass that is ice-filled 8 ounces of the juice. Top it with sparkling water and your required amount of CBD tincture. Mix it to blend and add cinnamon sticks, apple slices, and pomegranate seeds for a complete garnish.
This CBD-infused sippable drink is revitalizing and offers the antioxidant, anti-inflammatory, and relaxing benefits of CBD without any mind-altering effects. You can select your CBD tincture or CBD oil from the premium brand Cibadol, a credible pure CBD manufacturing, and online retailing brand is known for its organically sourced CBD and pure extraction techniques.  CBD on its own has earthy flavor notes, though full-spectrum CBD can have aromatic terpenes that lend a unique aroma such as sour apples or citrus.
Apples are a trove of wellness and apple juices are stacked with vitamin C and are rich in fiber, iron, and antioxidants. Pomegranate makes a healthy drink as it contains a higher antioxidant level compared to different fruit juices and is rich in vitamin C, contains anti-inflammatory qualities, and helps indigestion. Ginger juice keeps the body optimized and is a healing drink that combats cold, boosts sleep, enhances digestion, and regulates weight loss.
Read: Best Ways To Unwind After A Long Day
Conclusion
You get the best of the fruit juices in terms of wellness and freshness and the immunity-boosting qualities of ginger in this celebratory drink without any adverse effects of alcohol. Enjoy this mocktail with fresh fruit and nutritious ingredients that keep you energized, garnished with cinnamon sticks, and use pure fruit juices without any sugar additives. Sip this perfect mocktail recipe that is so easy to prepare and combines the best flavors to enjoy the fall.
---
Interesting Reads:
CBD as a Hangover Cure: Does It Work?   
CBD Oil For Canker Sore Treatment