Since the coming of the winter season, we have been too lethargic. You are left with no more energy to work out in this chilling weather. But now it's high time to pay some heed to your health. You are a health-conscious person who doesn't want to compromise your health. So, for that, you might have gone for various options like yoga, gym, home exercises, running, jogging, and much more. But, still, that lethargic feeling doesn't get out of your body. It hinders your willingness to maintain your health. Doesn't it feel good, right? Here, we got a solution for you. It's a one-word answer – CBD. Now, let's proceed to know more about how to boost your gym performance with CBD.
Boost Your Gym Performance With CBD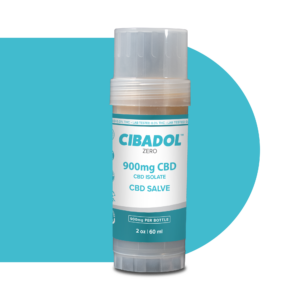 It's no doubt that CBD comes with various health benefits, but apart from this, it is also beneficial for boosting the gym performance of an individual. A study by PubMed suggests that CBD strives to release psychological, biochemical, and physiological reactions with promising health benefits.
Does CBD come with any health benefits? Does it help to recover from pain and inflammation? Will you be able to enhance your CBD performance with CBD? These questions might be popping into your mind. Scroll down for your answers to how you can boost your gym performance with CBD.
You are bound to have severe pain in your body parts while you work out, cardiac or yoga, because you exert pressure on yourself. CBD has been a cure for being a pain reliever for ages, and it continues to be today. Cibadol ZERO CBD – THC Free Tincture, a topical form of CBD product, helps the gym freaks curb the pain on their ankles, knuckles, and knees. THC is absent in this product, which benefits you with deep sleep and not getting you high'. It has no added contaminants and is a purely organic product. This is a highly effective product at an economical cost. It is a perfect choice for gym freaks and athletes to boost their gymming performance.
CBD diminishes the burning sensation
Our body has endocannabinoid receptors, CB1 and CB2, that connect with our body's central and peripheral systems to diminish the burning sensation of inflammation in our body. A study report shows the anti-oxidant and anti-inflammatory properties of CBD. A research paper, 2020, by NCBI, suggests that CBD responds positively to inflammation and is favorable for people facing joint problems.
Rapid recovery of muscles
CBD offers rapid relief from muscle soreness. For instant relief from sore muscles, you need to have a deep sleep and a relaxed mind. It is because the tissues in your body work when you are asleep, and they get repaired until you wake up. Try out new Cibadol CBD Salve Extra Strength, which is beneficial for reducing muscular stress, stiff joints and contributing to restoring healthy skin. It is a gluten-free product with 95% pure organic ingredients. It is a certified non-GMO product, having the power to promote wellness. In a study report, it is suggested that CBD has a therapeutic use on joint disease
Regulates Deep – The sleep cycle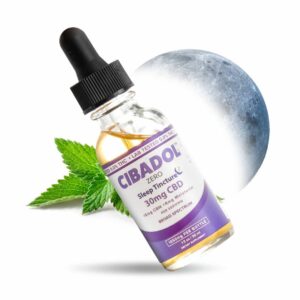 After a long tiring day, your energy level goes down, but you can't sleep properly with much stress at work. Here, a miracle happens when CBD comes to balance your natural sleep. If you don't believe me, then you must try out Cibadol ZERO – Broad-Spectrum Sleep Tincture. The following day comes with high potential strength to promote soulful and deep sleep and work like a pro. This product has been manufactured from raw cannabis, a hemp farm in Colorado. The presence of natural cannabis within has proven effective for insomniacs, given in a study report, NCBI, 2018.
CBD trims – down stress and anxiety
Humans are fragile, and they get stronger from the outside but weaker from the inside. They had to deal with stress and balance between professional and work life. They get stressed when they are usually going to do something like compete. In competition, athletes generally get nervous; they get confused and stressed out in the course. A research study states that CBD helps you relax and calm down when you get nervous.
CBD is an aid to boost your metabolism and regulate appetite. It is essentially necessary to balance your energy levels before going for a workout. CBD is valid to be used in various countries today, and many brands have come forward to commercialize it. But, they will vary in their legal conditions of being used in different countries, restraining CBD legally in their products. CBD has proven to be a miracle for gym freaks and athletes because of its magical pharmacological response for proper mobility of the body.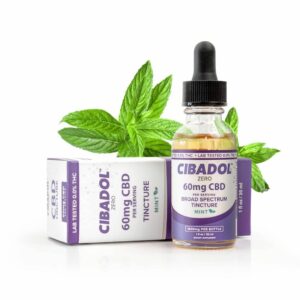 If you want to enhance your gymming performance with CBD, then you are at the right place. It is a promising supplement available for every need, whether sore pain, muscle recovery, promotes metabolism, curtails stress and anxiety. So, CBD is not only a medicine, a cure to all your problems but also boosts your stamina. Adding supplements to your workout works like a potion, but you must also know the dosage to intake. If you increase your dosage without consultation, it might be harmful.
Buyer's Guide
Check out the different points that should be considered before buying CBD products from a specific brand:
Standard Quality
Fitness freaks are suggested to use only standard quality products to enhance their gymming performance, as it will help them promote their wellness.
Lab-tested: Make sure to check on the label that your products are lab tested to ensure prolonged benefits.
Customer Reviews
Before buying any CBD supplement, you must check for its customer reviews and ratings to ensure that you are using the product effectively for your body.
Conclusion
The users of CBD are satisfied with its healing benefits, and it has proved to be efficient for athletes and fitness freak people throughout the world. It is an immunity booster for increasing strength to pick heavy equipment and work out long. Cibadol CBD Salve Extra Strength escalates the rate of muscle recovery to boost your gym performance with CBD granting its soothing effects.
---
Interesting Reads:
Using CBD To Treat Ingrown Hairs
How CBD Helps With Holiday Stress   
How to reduce Muscle Aches and Soreness?