In this article, we will tell you all you need to know about the effects of CBD on your body and how safe it is to drive after using CBD. CBD has become highly popular in the modern era. Since the passing of the 2018 Farm Bill, many have turned towards CBD products to treat various conditions throughout the body.
Doctors and experts believe CBD can be included in your daily wellness routine to improve overall health and wellbeing. However, a lot of people still get confused about the effects it can have on the body.
Since it is derived from hemp or cannabis plants, many tend to believe it can cause the psychoactive effects experienced when consuming cannabis.
What is CBD?
Cannabidiol, or CBD, is one of the most popular extracts of hemp plants. Various studies have found CBD has potential therapeutic benefits for stress, anxiety, pain, inflammations, and many other common ailments.
The 2018 Farm Bill made it legal to use CBD for recreational and medicinal purposes, provided it contains less than 0.3% THC. THC is another compound found in cannabis plants that is responsible for the psychoactive effects you experience upon consumption. Today, CBD products are widely available in various forms, such as tinctures, gummies, capsules, balms, lotions, bath bombs, and many more.
What are the benefits of CBD?
There is an Endocannabinoid System (ECS) in the human body. The ECS is responsible to regulate several functions such as appetite, sleep, mood, pain, etc. When the ECS does not function at its optimum level, you may feel tired, stressed out, anxious, unable to sleep, or sleeping too much a higher sensation of pain, and various other symptoms.
The ECS contains many endocannabinoid receptors that interact with the cannabinoids naturally produced by the body to influence these functions. Research has shown that since CBD is also a cannabinoid, it has similar effects on the ECS. By interacting with the CB1 and CB2 receptors, ECS helps boost the functions of the ECS and maintain an overall homeostasis balance throughout the body.
Here are some of the potential health benefits of CBD
CBD is highly anti-inflammatory and can reduce any kind of inflammation.
CBD helps with the production of anandamide, the "bliss molecule" to help reduce stress and anxiety.
CBD is widely used to manage pain in the joints and muscles. Doctors often suggest taking CBD products to manage pain caused due to conditions like arthritis, eczema, sprains, and during chemotherapy.
Since CBD reduces stress and anxiety, it helps your brain calm down and improves the quality of sleep.
CBD also helps with various skin conditions like acne, rashes, burns, and much more.
CBD helps boost energy and improves focus.
Driving after using CBD
Let us now see how CBD can affect your driving. First things first, CBD is not the same as cannabis. While consuming cannabis can have mind-altering effects that last up to 4 hours, that is not the case with CBD. As we have already seen, CBD products contain less than 0.3% THC and cannot cause any psychoactive effects on the consumer.
In fact, many believe that CBD helps them focus better and control their temper while driving. It can also make you calmer and less anxious if it starts to take effect while driving. However, since CBD is non-intoxicating, it won't change your perception and performance while driving.
As far as the legal aspect goes, seeling and distribution of CBD is legal across a majority of the U.S.
Therefore, if you are carrying CBD products in your car, that follow all the government regulations and guidelines, you won't fall into trouble. Products like CBD tinctures, CBD gummies, or CBD lotions and balms are safe to carry in cars. Just make sure you get your products from a trusted supplier that follows the legal regulations.
Buying legal CBD products
Here comes the most important part of using CBD. While there are a lot of available options in the market, you must make sure you thoroughly research the brand before buying or using any product.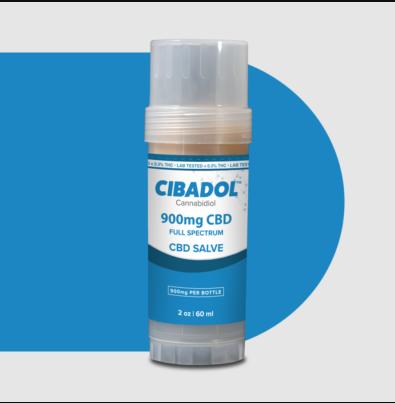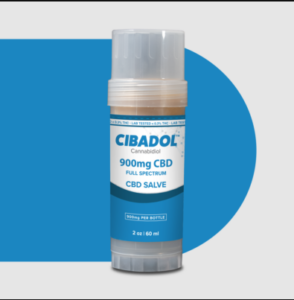 There are two main things to look out for to ensure the authenticity of a particular brand:
The brand provides results from third-party lab tests on its website. These tests ensure the quality of CBD used in the products is pure and does not contain contamination.
The brand mentions all the ingredients on the product label.
if a brand follows these two things, they are most likely authentic and can be trusted. In addition, you can always check out customer reviews before buying a product.
Cibadol is one of the brands that follow both of these rules and offers premium quality CBD products for their customers. Their CBD is sourced from organically grown hemp farms and contains none to a very little amount of THC.
One of their most popular products is CBD Full Spectrum Tincture, which contains a majority of CBD and small amounts of other cannabinoids to give you added health benefits using the Entourage Effect. If you are someone who wants to avoid THC altogether, you can also opt for THC Free CBD tinctures.
Tinctures can be taken by directly placing a few drops under your tongue or by mixing them in your favorite beverage or food recipe. You can also get a variety of flavor options in these tinctures. If you are looking for more convenient methods of consuming CBD, you can also check out Soft Gel Pills, Delta-8 Gummies, or CBD tablets.
---
Interested reads:
Does CBD Oil Work For Foot Pain?
Can CBD Help Dogs With Separation Anxiety?