Whenever you check a CBD oil label you find that it includes supplements like carrier oils to make it easily consumable and make your daily CBD dose much more palatable. These carrier oils like coconut oil, hemp seed oil, or olive oil besides making CBD intake convenient for your body but also help essential oils to be applied safely topically on your skin.
Let's get to know about the Carrier oils and find how to choose the best one among them that are at times used alone or in combinations.
Essential Functions Performed By Carrier Oils
Carrier Oils perform certain important functions which include:
Better Absorption
Among the primary reasons for applying a carrier oil is its bioavailability, which suggests that it makes it easy for the body to assimilate the CBD oil. Being fat-soluble, CBD is more easily soluble in oil compared to water. Substances that are fat-soluble tend to absorb quickly when digested together with fat simply in small quantities.
Makes Dosing Measurement Easier
Diluting the CBD crystals in a carrier oil in a measured amount – such as 300 mg, or 600 mg CBD each bottle like the labels you find on CBD oils. This makes it easy to measure the volume of oil in which CBD is dissolved. A 50 mg dose can be easily measured by counting the oil drops or measuring the liquid using a measuring spoon. Your CBD dosing becomes more accurate when a carrier oil is used.
Brings Extra Health Benefits
Different carrier oils carry their own health wellness and benefits. For instance, coconut oil is known for its antifungal and antibacterial qualities and can help raise the levels of good cholesterol while olive oil is found to promote heart health and lower the risk of heart ailments. Still, some others offer antioxidant properties, enhance energy levels and offer useful omega 3 and 6 fatty acids.
To ensure health benefits a larger quantity of carrier oil is required. Doses of these plant-sourced fatty oils generally start from the 10 ml mark and go higher. The CBD oil dosage can range between 1- 10 ml based on the potency.
Helps In The Preservation Of CBD Oils
With time cannabinoids can drop their potency and can degrade, and carrier oils can be beneficial in preserving the freshness and potency of CBD by decreasing the exposure of the cannabinoids to oxygen. This helps to raise the shelf life of CBD products.
 What To Look For While Choosing The Best Carrier Oil
To pick the best carrier oil that is suitable for CBD and make it work better compared to the rest the following factors are looked into namely its bioavailability which reveals the amount of the consumed product that remains in your body system. The more the bioavailability, the greater is the suitability of the carrier oil.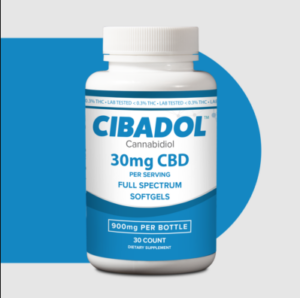 Another factor that matters is consistency that ensures the easy consumption of the carrier oil. This makes the manufacturers select one that offers the best consistency with regard to consumption. Selecting a viscous oil can dissatisfy a user, therefore, generally, liquid oils become the favorite. The cost factor is also important as even when you are able to mix the expensive oils you may feel whether it is really worth it. It can be possible that these oils may not offer the same bioavailability nor consistency compared to the liquid oils used presently. And who likes to make greater payments than needed.
We have to find the oils that match these criteria and there are several carrier oils that fit the criteria.
Let's view some of the top carrier oils that are infused with CBD.
MCT Oil
Among the most popular base oil for CBD manufacturers is MCT oil and for certain reasons. Coconut oil is best suited as the carrier oil as it contains properties that make the CBD oil function at its optimum. MCT Oil is highly suitable for CBD oils and tinctures. In addition, it is thin in texture which makes it convenient for consumption. MCT (medium-chain triglyceride performs at its maximum when blended with CBD oil. They absorb easily via the digestive tract.
Hemp Seed Oil
Hemp seed oil is devoid of any cannabinoids plus terpenes, while CBD oil is sourced from hemp and contains all the health benefits of CBD. But, hemp seed oil without containing any cannabinoids can still deliver the wellness benefits on its own. This oil is packed with anti-inflammatory features and contains a perfect ratio of omega 3:6 fatty tissue. However, the low bioavailability of hemp seed can be improved by combining it with MCT oil and obtaining the maximum benefits from these carrier oils
Olive Oil
Abundant in vitamin E, K, antioxidants, and iron, Olive oil is also effective in lowering inflammation and is an awesome carrier oil for CBD. Its drawback is that it has a thicker composition compared to the other oils listed here,  thereby making it slightly difficult to measure its amount. With a higher density of olive oil, it becomes hard for CBD oil to dissolve. This makes it unlikely to use olive oil as a base oil in CBD oil containing high potency. Olive oil is created from long-chain triglycerides that cause CBD to show its effects after some time of its consumption.
Avocado Oil
Rich in vitamin D, A, and E, Avocado oil can be beneficial in maintaining skin wellness, curbing joint and skin inflammation as well as improving their elasticity, and also strengthening the hair follicles. Due to its thickness, avocado oil is mainly used in topicals such as lotions, salves, and creams. Avocado oil is high priced compared to different carrier oils and does not figure as a popular choice for CBD manufacturers as other oils offer the same benefits that avocado oil does without costing a fortune.
The Carrier Oil That Works Well With CBD oil
Though these carrier oils are compatible with CBD due to their individual properties, some are more beneficial in topicals while others work as powerful anti-inflammatory agents and are vitamin-enriched.
However, the top spot is occupied by MCT Oil and is claimed to be the best by leading CBD producers and retailers on account of its bioavailability, tastelessness, thin consistency, and easy availability.  Besides, due to its medium-chain triglyceride structure, MCT oil can absorb CBD effectively which is very important for CBD oils as that offers the maximum benefit an oil can have. The next in line is olive oil that is second in popularity due to its affordable cost and exclusive benefits.
Leading CBD manufacturer and retailer, Cibadol offers a vast range of tinctures – full and broad spectrum of varying potencies and strengths to cope with health issues. These CBD tinctures are formulated with full spectrum hemp oil, and MCT oil for easy absorption and bioavailability. Just place a few drops beneath your tongue for the tincture to penetrate and later swallow. Incorporate wellness into your routine with CBD Zero THC Free CBD Tinctures (900) mg is prepared from hemp cultivated on Colorado farms to produce a THC free pure CBD oil from CBD isolates in a combination of MCT oil for quick absorption. What you get is a pure CBD product that promotes wellness and body homeostasis to support long-term mental and physical health.
You can also pick from the potent tincture Cibadol – Full-Spectrum CBD tinctures that contain 1800 mg of CBD in every container to obtain instant relief. This scientifically formulated CBD full spectrum tincture (1800 mg) promotes optimum CBD absorption within the body and is made from a combination of full-spectrum hemp oil, and MCT oil that produces an entourage effect from the synergistic effect from different cannabinoids and terpenes to give your body maximum health benefits.
Final Words
Carrier oils are acclaimed for their age-defying benefits, vitamin content, anti-inflammatory qualities, flavors, and varying viscosity levels meaning their thinness or thickness. All oils have their individual characteristics and retain the potency of CBD and enhance the bioavailability of CBD with the body and its effective use. Among the popular carrier oils preferred by the CBD manufactures, the top slots are occupied by MCT oil also known as fractionated coconut oil in labels of CBD tinctures, and is a top pick among the carrier oils. Others in the list include hemp seed oil, sunflower oil, and olive oil.
---
Interested Reads:
Does CBD Oil Work For Contact Dermatitis?
CBD Oil For Diabetic Neuropathy: Is It Really Effective?