Cannabidiol is commonly known as CBD. Studies tell that it can help with pain and inflammation. CBD gels have given good results for pain, inflammation, and neuropathy. It makes them seem like a good option for neck and back pain. In the form of topical creams and gels, CBD is available in the market. It is like a stabbing experience when one has back pain. To eliminate back pain, people use topical CBD creams. Many companies add CBD to their products. When buying CBD products, you should look for a certificate of analysis(COA) and third-party lab test results like ISO 17025-compliant laboratories. The THC level should be less than 0.3%.
More research is needed on CBD to demonstrate and explain its efficacy and better understand any long-term adverse effects and possible drug interactions. There is a lot of misunderstanding among people regarding the use of CBD for health-related issues. Keep reading this article for more information on how CBD can help with specific medical conditions like back pain.
What Is CBD?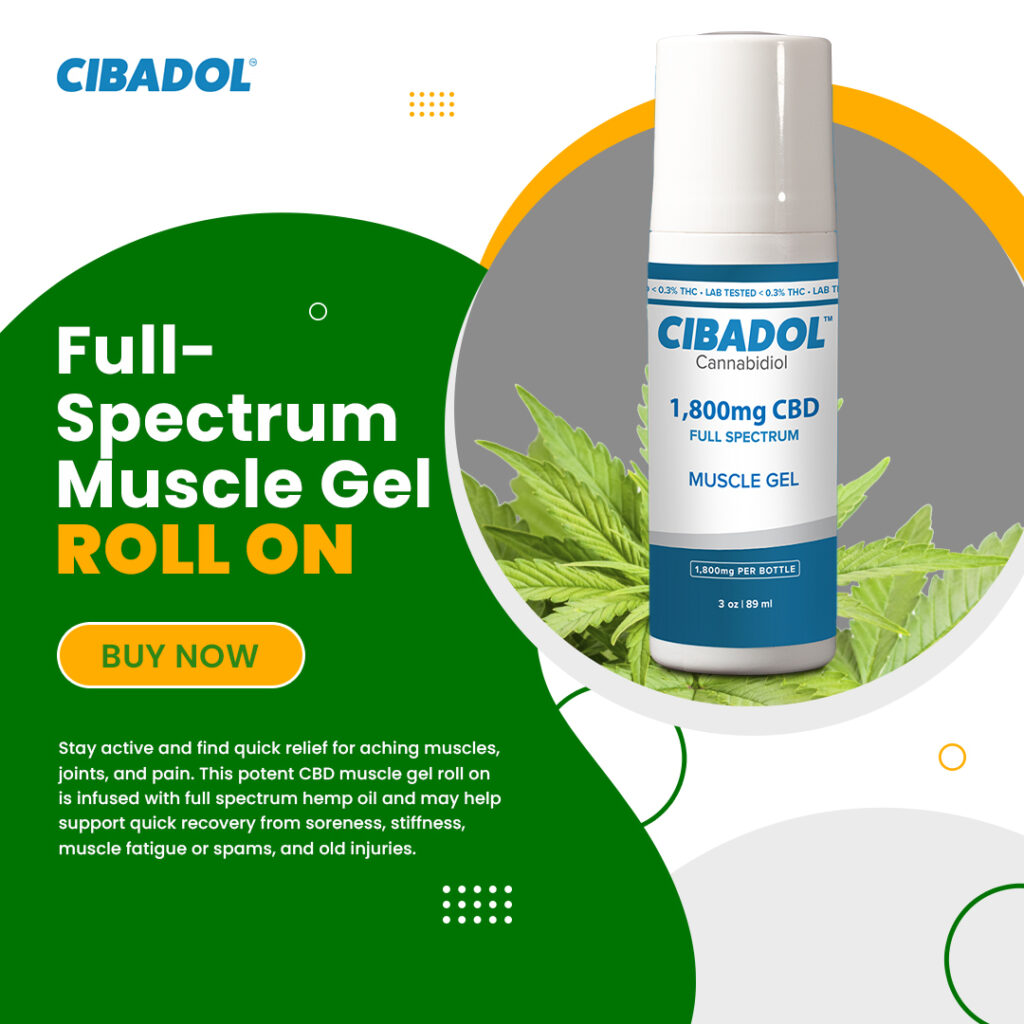 From the Cannabis Sativa plant, we get CBD. The plant has hundreds of chemical compounds. These compounds are known as Cannabinoids. They have various effects, and anti-inflammation and pain relief are one of them. There are two types of Cannabis Sativa plants. One can make you feel high due to the presence of a psychoactive compound known as Tetrahydrocannabinol or THC. It is called Marijuana. Another one is called hemp. It consists of a low level of THC. The hemp plant has 0.3% of THC. We get CBD from the hemp plant. CBD has various health benefits. People consume CBD for proper sleep, anxiety, stress, pain, inflammation, etc. Generally, we can use CBD for the treatment of the complete body. CBD does not make you high. So it is a non-psychoactive compound. There are three types of CBD: 
Full-Spectrum
The combination of other chemical compounds and CBD, That we get from the Cannabis Sativa plant, like terpenes, flavonoids, and many more, is known as full-spectrum CBD. Full-spectrum CBD also offers an effect known as the Entourage effect, and it is said to enhance efficiency when all cannabinoid compounds work together.
Broad-Spectrum
Broad spectrum CBD is the same as full-spectrum CBD, consisting of all the cannabinoid compounds except THC.
CBD Isolate
The purest compound of CBD is known as CBD Isolate. These products consist of only CBD and no other cannabinoid compounds.
Also Read: CBD Tincture vs. Vape vs. Edibles Compared: The Best Way To Take CBD
What Is A CBD Cream?
The topical form of CBD or cannabidiol is known as CBD cream. Examples: balms, creams, gels, and salves. Edibles or vapes, the topical form of CBD, have more localized effects. The CBD does not reach the bloodstream if we use it topically. It is a good option for those people who are new to CBD. These people usually don't want to consume CBD by eating or inhaling it. Since it is tropical and localized, it is not a suitable method for people who are using it for better sleep, anxiety, or stress.
It also doesn't have any psychoactive effects as it is localized. A carrier oil is added to CBD oil to make a topical CBD cream. These carrier oils can be coconut, hemp seed, or olive oil. After applying CBD cream, it takes about 30 minutes to one hour to take effect. A 2018 study says 300 participants were having knee problems due to osteoarthritis. For 84 days, they apply CBD gel. They felt a massive improvement in pain. Also, research shows that topical CBD cream reduces the pain of peripheral neuropathy(a condition where the peripheral nervous system is damaged) and myofascial pain(tissue and muscle pain localized).
You apply CBD cream to a specific area and rub it. The cream gets absorbed into the skin. Then it triggers various cannabinoid receptors under layers of the skin. Few creams are needed to use in a small amount. And some needed to be used in a liberal amount. On the other side, salves and balms are thicker. They needed to warm your hands before applying.
Our shin can synthesize and respond to cannabinoids. In humans, CB1 receptors express keratinocytes in the epidermal layer, hair follicle cells, sebaceous glands, sensory neurons, and immune cells. And CB2 in keratinocytes, sebaceous glands, sensory neurons, and immune cells.
Topicals are for external use only. So do not ingest them. If you feel any reactions, immediately stop using the product and contact your doctor. These reactions can be redness, itchiness, or inflammation.
Cannabinoid endogenous and exogenous lipids get generated, and they regulate events like inflammatory, homeostatic, and numerous sensory. The lipophilic psychoactive chemical compounds Δ9-tetrahydrocannabinol (THC) get you high by interacting with these receptors. THC is a chemical compound that we get from plants. And other cannabinoids like arachidonoyl ethanolamide (anandamide) and 2-arachidonoyl glycerol (2-AG) are produced in mammalian tissues. Cannabinoids have various biological activities, psychoactive effects, inflammation, and pain relief.
Also Read: 5 CBD Tips For First-Timers
Benefits Of CBD Cream
Some of the benefits of applying cannabinoids to your skin are as follows:
Cannabis has been in the role of a treatment since ancient times. There is sufficient support for this from ancient literature. Cannabis has direct effects on the sensory neuron. Cb2 triggers in keratinocytes which release analgesic opioid peptides. The ability of cannabinoids to evoke pain may involve action at non-CB1 and CB2 targets. It is worth noting that endogenous and exogenous cannabinoids can modulate pain and itch via actions in the spinal cord and the brain.
Cannabinoids have an anti-inflammation effect on our skin, and it has anti-inflammation action through their keratinocyte cytokine production and modulation of the immune cells.
Cannabis also affects the development, functions, and maintenance of hair follicles and sebaceous glands. Anandamide and THC have properties that suppress the elongation of the hair shaft, and it helps in the regression of the human cultured hair follicles.
Epidermal Homeostasis Regulation
Cannabinoids promote keratinocytes, and they suppress proliferation and epidermal keratinocytes. It also suppresses genes that are important for keratinocyte differentiation due to promoters of methylation.
Also Read: CBD Capsules As A Post Workout Recovery
How To Buy CBD Cream?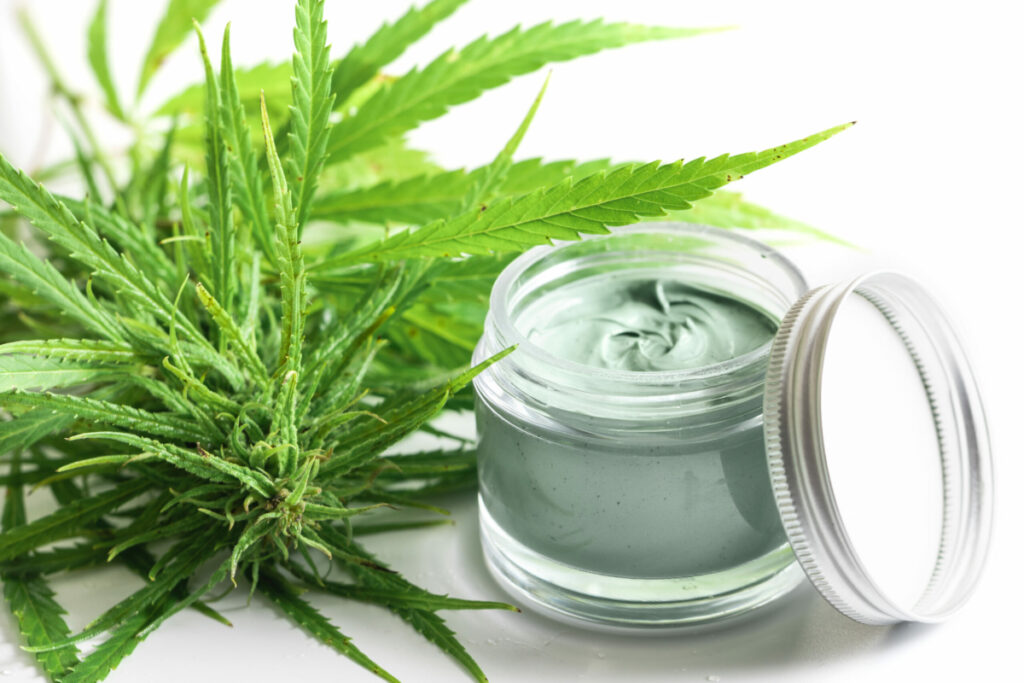 Some points that you should consider before buying any CBD topical product are as follow: 
Source Of CBD
You should always check which type of CBD product you are about to buy, which are full-spectrum, isolate, and broad-spectrum CBD. Moreover, you should also check whether the hemp plant is homegrown or not.
Potency
It is better for people who are new to CBD. However, people with chronic pain might need a high potent topical to feel the effects.
Third-Party Testing
For companies that make false promises and wild health claims, FDA takes action on such companies. You should check COA to check whether the product consists of what it says. COA should be from a reputable third-party laboratory and be up-to-date, and information on the product label should match the information on COA. A COA consists of potency, mold, heavy metal testing, and pesticide information.
CBD With Other Treatments
You can also use CBD cream with other treatments such as: 
Acupuncture
Acupuncture is pseudoscience. It is an alternative to medicine, where the practitioner inserts needles at specific areas of our body. It can provide short-term relief in back pain.
Massage
The manipulation of the body's soft tissues is known as massage. Four massages for 20-days can help with chronic back pain and increase relaxation.
Spin Manipulation
Back pain and neck pain can be reduced by spin manipulation suggested by The National Center for Complementary and Integrative Health.
Exercise
From many pieces of research, it's proved that exercise can help to strengthen your back and eliminate chronic neck and back pain.
Also Read: How To Make A Healthy CBD Cocktail
Side Effects Of CBD
CBD is safe and has no risks, according to the WHO(World Health Organization). Applying topical CBD reduces side effects like fatigue, drowsiness, and diarrhea. Some rare side effects are mental confusion, vomiting, diarrhea, and nausea. But you should read the ingredients used as you can be allergic to one of them. Topicals do not enter your bloodstream. Nor does it have full-body effects. But you should consult a doctor before using any CBD product.
Is It Legal To Use CBD?
In the United States, people often use CBD creams. According to a survey, 53% of people who have tried CBD are in lotion, and 42% in other topical forms. In 2018, the Bill Farm act made it legal to use CBD in production in the United States. CBD is federally legal. But any product in the market that has CBD. And THC is more than 0.3% illegal. But you should always check the rules before taking CBD with you while traveling. Also, non-prescription CBD products are not allowed by CBD. About 60% of adults have used CBD products. And the same survey says that most of the people who have used CBD are to reduce pain.
CBD FAQs
Some frequently asked questions related to CBD are as follow:
Who Should Avoid Them?
Pregnant women or breastfeeding women should avoid using CBD. People who are suffering from Parkinson's should not use CBD. Those with liver diseases should not take CBD before asking a doctor.
How Strong CBD Should An Individual Take To Relieve Pain?
In the product description, the company states how potent CBD is in the product. CBD is available in different strengths in the market. The more CBD is present, the more it has strength. People should slowly increase their strength and start with low strength.
How Much Time Does It Take To Affect Pain?
The time differs in various products to feel the effect of CBD. For example, products you keep under the tongue are known as sublingual and take about 45 minutes to effect. The time for CBD cream varies from person to person. Therefore, you should read all instructions for the product before using it.
Also Read: CBD Coffee – The Health Benefits
The Bottom Line
From tests and experiments, it has positive effects on pain and inflammation. However, more research is going on, on CBD products. You should choose high potency, full-spectrum, and high-quality products for better results. You should note the pros and cons of CBD topical and individual needs. It is safe to work with a doctor to get the best treatment results. Due to the underlying cause, many doctors wouldn't recommend it.
---
Interesting Reads:
How To Incorporate CBD Into Your Wellness Routine?
Different Ways To Transform Your Home Into A Restful Sanctuary
CBD Tincture vs. Vape vs. Edibles Compared: The Best Way To Take CBD