Over the last ten years, CBD has become one of the most trendy alternatives for traditional pharmaceutical medications. This is due to the acceptance of its abundant therapeutic properties. According to research, CBD can help deal with a wide range of physical as well as psychological conditions. Today, doctors and experts recommend including CBD in your daily wellness routine to maintain overall health and wellbeing. In light of this, many have started consuming CBD by mixing it in their favorite recipes or beverages. This proves to be the most convenient and familiar method of consuming CBD. In this article, we will take you through one of our best CBD Chicken Fajitas recipes. But before that, let's understand what CBD exactly is.
What is CBD?
Cannabidiol, commonly known as CBD, is one of the many cannabinoids extracted from hemp or cannabis plants. Unlike its sister cannabinoid THC, CBD does not possess the ability to cause any psychoactive effects on the consumer. However, it does contain various health benefits that come from hemp. Studies suggest that CBD can help treat conditions like inflammation, anxiety, stress, chronic pain, skin conditions like eczema and rashes, sleep disorders like insomnia, and much more! As per the 2018 Farm Bill, it is legal to use CBD for medicinal and recreational purposes, as long as it contains less than 0.3% THC. This makes CBD a safe and viable alternative for many pharmaceutical medications that may have potential long-term side effects on the consumer.
Cibadol – A Trusted Brand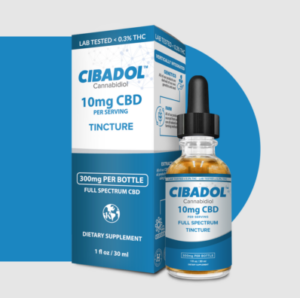 Cibadol is one of the most popular and highly trusted CBD brands available in the market today. They are well-known for offering a range of CBD products for all kinds of use. On their website, you can also find results from third-party lab tests that determine the quality of CBD being used in the products. They also mention the details of all ingredients used in the product on its label. They source their CBD from organically grown hemp plants using traditional farming methods. For this recipe, we will be using Cibadol's most popular product – Full-Spectrum CBD Tincture. There are plenty of other CBD products on the website that we highly recommend you check out.
How to make CBD Chicken Fajitas?
Ingredients –
30 mg Cibadol Full-Spectrum Tincture
1 tsp chili powder
¾ tsp ground cumin
Fresh ground pepper
Pink salt
1lb skinless and boneless chicken breast
2tsp Extra-virgin olive oil
DIced bell peppers (2)
Sliced onion (1)
Chopped garlic (2 cloves)
1 tsp lime zest
Corn tortillas
Directions –
Preheat your oven to a temperature of around 350 degrees F
Mix the chili powder, pepper, salt, and cumin into a rub and mix this with the chicken.
Take a pan and heat 1tsp of olive oil – preferably over medium heat. Next, add the chicken and cook until it turns golden. Once this is done, move the contents to a baking sheet.
Bake the chicken until it is completely cooked and transfer it to a cutting board.
Let the chicken rest. In the meanwhile, add peppers, onions, garlic, and cumin into the pan with olive oil and cook until the vegetables turn slightly brown.
Stir in the lime zest and Cibadol CBD Tincture with 2 ml of water.
Wrap the tortillas in aluminum foil and warm in the oven.
Layout the tortillas and serve with all the ingredients!
Enjoy Chicken Fajitas!
So, there you go! We hope you enjoy this delicious recipe and incorporate the magic of CBD into your life. It will help you physically and mentally in the long term. Start with CBD today to see the difference for yourself. We know you won't regret it. Thank you for reading the article and stay tuned for more such yummy recipes. The recipe cannot be changed, hence
---
Interesting Reads:
Carrier Oils For CBD: How To Choose The Best
Chicken Salad with CBD Infused Lemon Dressing