Enjoy the appetizing CBD Chocolate Coconut Fat Bombs that are important for a nutritious diet and keep you energized and on the move. Fats are vital for brain and thyroid wellness, for retaining metabolism, and keeping you in high spirits all through the day.
It can surprise you though, but try to substitute your refined, processed sugar and carb high snack diet with a high-fat coconut fat bomb infused with CBD. You will find a burst in energy levels and in perfect balance all across the day. Easy to prepare and to be enjoyed with your morning coffee sip, these fat bombs are fatty-acid enriched health food that accelerates fat loss and promotes both heart and brain function. Coconut oil can raise your metabolism, destroy bacteria and pathogens and enhance good cholesterol as it is high in lauric acid – a fatty acid. You experience fullness, fulfilling your requirement for afternoon snacks. Moreover, coconut oil is effective in promoting the assimilation of CBD by the body.
How to make CBD Chocolate Coconut Fat Bombs?
Given below is a brief description of the ingredients and procedure to prepare the delicious CBD Chocolate Coconut Fat Bombs:
Ingredients
Honey: One teaspoon
Coconut oil – 1/2 cup
Coconut butter – 1/2 cup
Cocao powder – 1/2 cup
CBD oil – 2 drops
Preparation Tools
Spatula
Baking Sheet
Baking Pan
Muffin Cups
Preparation Method
Melt the coconut oil on low flame using a saucepan.
Place the cacao powder over the saucepan. Whip using a spatula until you find no lumps.
Add the honey. Mix all the ingredients together till it finely blends with one another.
Ready the baking pan. Cover the pan by placing a baking sheet over it. Spread the half cooled mixture uniformly inside 6 muffin cups over the pan having the baking sheet
Refrigerate till the time there is hardening of the chocolate mixture
Switch your stove on low flame again and melt the coconut butter on the saucepan
Take away the saucepan from the flame and allow it to cool for five minutes and drop the CBD oil. Stir the CBD oil within the mixture of coconut butter.
Take out the solid chocolate mixture from the fridge. Mix the coconut butter plus CBD oil mixture above every muffin cup.
Put it inside the refrigeration again for half an hour or till the CBD oil mixture and coconut butter mixture solidify or turn semi-hardened.
Take it out and munch the tasty treat. It is ideal to store your CBD-infused Chocolate Coconut fat bombs inside the refrigerator when you are not consuming them.
The use of CBD oil in the fat bombs makes it full of antioxidants, anti-inflammatory, and pain-relieving compounds that offer health benefits. You also receive the neuroprotective, skin healing, and calming effects of CBD oil besides it being rich in omegas- 3 and 6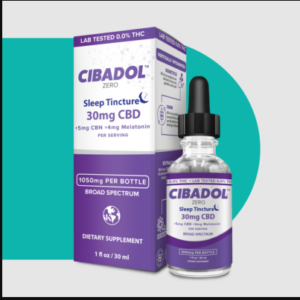 To enjoy the royal taste of the CBD chocolate coconut fat bombs you have to buy the best CBD oil manufactured by quality brands, following supercritical CO2 extraction techniques, following strict farming practices, organically grown hemp plants, and catering to stringent quality control by independent, third-party lab-testing for product purity and efficacy. Reputable brands like Cibadol cater to such high standards with every product batch tested for purity and quality assurance. You can pick your CBD oil from the extensive line of CBD products manufactured by this vertically integrated company in their in-house production facility from THC-free CBD tinctures to a wide range of full spectrum tincture and broad spectrum tincture.
Conclusion
There you have done it and nailed your first time trying chocolate bombs made from a variety of flavors – coconut, butter to cocoa. You will certainly love to bake these tasty bombs which you would love to share with your friends and family because knowing about taste and delicious recipes gets better when shared.
---
Interesting Reads:
Does CBD Oil Help With Schizophrenia?
Does CBD Help With Autoimmune Disease In Dogs?