Coffee is a favorite beverage of many people. It can sharpen your focus, boost energy levels, and uplift your mood. But did you know that cannabidiol (CBD) could improve its taste and potency? Both coffee and CBD complement each other, and together they can create something unique. CBD-infused coffee is a perfect drink for cannabis enthusiasts and coffee connoisseurs. It provides the therapeutic advantages of CBD along with its distinctive flavor. If you want to take CBD coffee but are unsure of its effects, go through this article. This post will share everything you need to know about this CBD product.
CBD And Its Significant Properties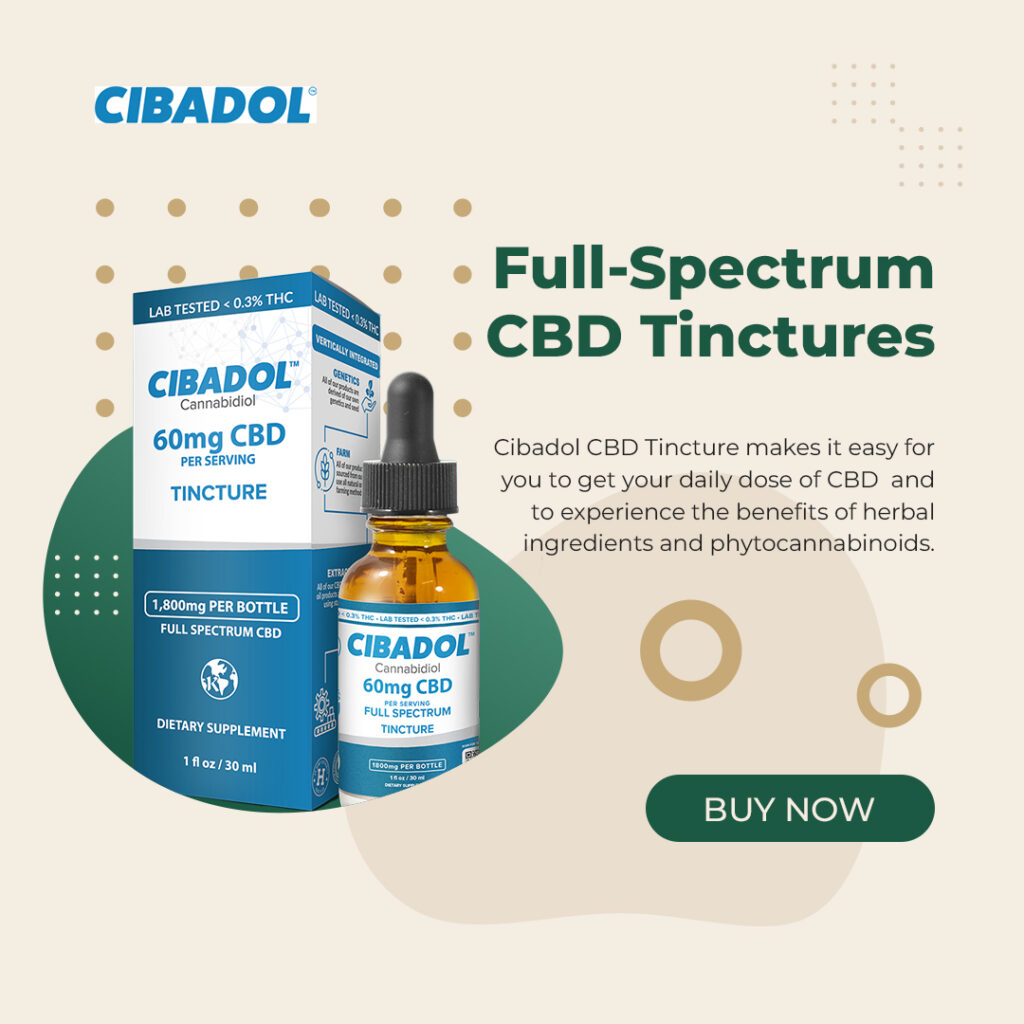 THC (tetrahydrocannabinol) is the well-known psychotropic constituent of the cannabis Sativa plant, and CBD is a non-psychoactive compound derived from the same cannabis plant. Even though THC and CBD belong to the same family, both cannabinoids have something different to offer. While THC can make you feel high, ingesting CBD will not alter your mind. CBD is highly sought after because of its non-intoxicating feature and other significant properties, including:
Anti-inflammatory
Analgesic
Neuroprotective
Antioxidant
Anxiolytic
Anti-depressant
Immune suppressive
Anti-epileptic
Antimicrobial
Anti-cancer
CBD works through ECS (endocannabinoid system) and helps maintain internal balance. It regulates ECS activity, ensuring optimal performance. It increases the production of endogenous cannabinoids and slows their breakdown. Endocannabinoids last longer in the bloodstream, allowing the ECS to use them more effectively. Research shows that ECS modulation due to CBD intervention is highly beneficial for overall well-being. It can treat diseases such as depression, cancer, spinal cord injury, autoimmune syndrome, asthma, and arthritis.
Also Read: CBD Capsules as a Post Workout Recovery
CBD And Coffee Combo
The best thing about preparing coffee in the morning is that it boosts energy to get your day going. You will feel delighted and motivated to continue with your everyday tasks. But note that its caffeine content could cause anxiety, sleeplessness, and indigestion. Some people also complain of increased blood pressure and irregular heartbeat after drinking coffee. But if you switch to CBD-infused coffee, it will help relieve the side effects of coffee. You are less likely to experience relentlessness, anxiety, bowel problems, and insomnia. It makes the combo an ideal option for CBD enthusiasts and coffee lovers.
Caffeine and CBD may be a perfect match to add some sweetness to your morning habit if you prefer sipping coffee before rushing off to work. There are no set rules to follow on how you must consume your CBD coffee. But ensure that CBD content in your cup of coffee is adequate. You can choose your preferred drinking style, whether you want to buy readymade CBD coffee or make your own.
Also Read: CBD Buyer's Guide
Health Benefits Associated With CBD Coffee
While coffee has many health benefits, its caffeine content can raise cortisol levels in your body. A few drops of CBD oil in your coffee can mitigate the effects of this stress hormone and facilitate calmness. The best CBD-infused coffee strikes the perfect balance between being not too drowsy and not too active. Listed below are some more surprising benefits of CBD coffee.
Mood Enhancement
Serotonin is the "happy hormone," and both CBD and coffee have been shown to raise it in the body differently. While CBD does not necessarily boost serotonin levels, it may change how your brain's chemical receptors react to the serotonin already present in your body. Researchers believe CBD has anti-depressant and anti-anxiety actions on these brain chemical receptors. While research on this perspective is in its initial stages, the positive impact of CBD on mood or behavior is evident. On the contrary, the caffeine content in coffee could also help boost serotonin receptors and their sensitivity. It eventually contributes to mood elevation and energetic feelings.
Clear Vision
Caffeine is a stimulant, which could cause you to feel hyper and jittery. Caffeine sensitivity causes an intense adrenaline rush in those who consume it, and CBD counteracts the adverse side effects of caffeine consumption. Even if you don't drink caffeine, sipping CBD-infused decaf coffee and tea is a convenient way to reap the benefits of CBD. It masks its flavor with a more delicious one. While CBD alone can assist with wakefulness, most of the concentration and clarity benefits come from combining it with coffee. CBD coffee not only gives you energy but also reduces the effects of anxiety, allowing you to focus on the task at hand. Overall, it can improve concentration, wakefulness, and clarity.
Smooth Brain Functioning
Coffee infused with CBD not only improves cognitive function but also helps prevent brain cell deterioration. Adenosine, one of the brain's most significant neurotransmitters, regulates mental alertness. Throughout the day, adenosine accumulates, slowing down the transmission of messages by your neurons. It even slows down body activities and allows you to sleep at night. Caffeine can inhibit the effects of adenosine and keep you feeling more awake and alert. Contrarily, CBD can directly increase the efficacy of the adenosine receptors and promote the same alertness.
How To Prepare Your CBD Coffee?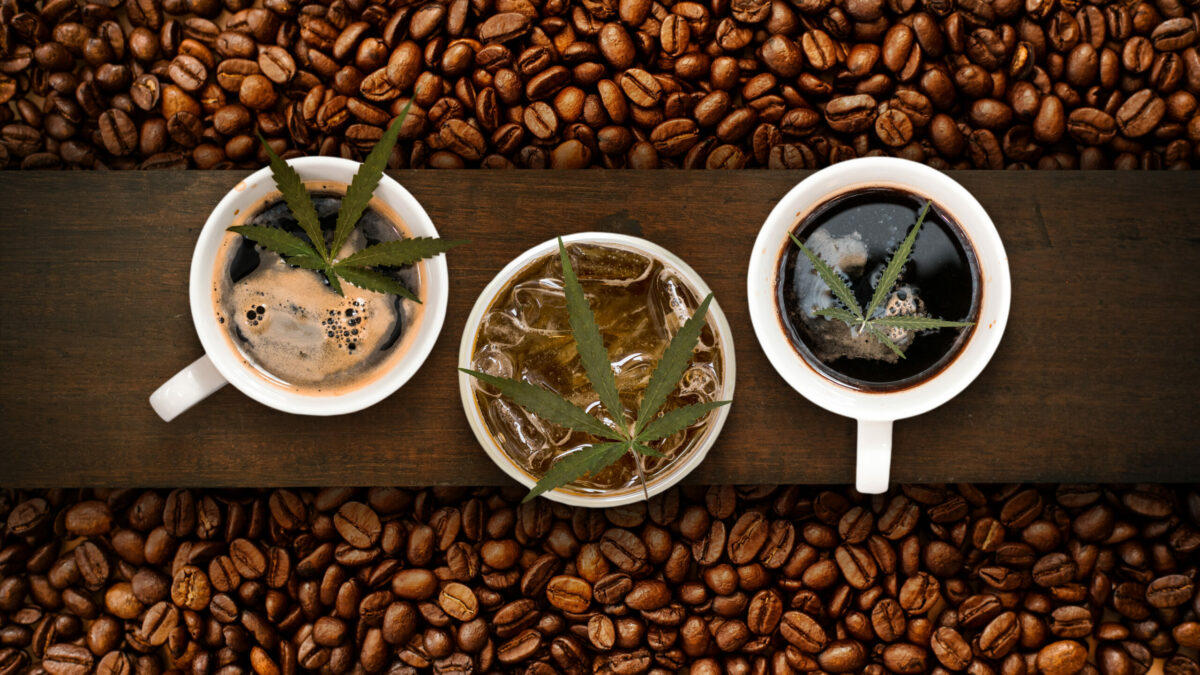 Making delicious CBD coffee at home is a simple process. You must brew CBD-infused coffee by adding CBD oil to your cup of joe. You don't always have to go to the café to get your best coffee because you can easily make it from your kitchen.   If you are preparing CBD coffee yourself, you prefer using premium-quality CBD oils for a delightful and healthy drink. Just blend a few oil drops with your already-brewed coffee before taking a sip. Best CBD oil products come in both flavored and unflavored versions. They are also available in a variety of different strengths from different brands. Whether you want low-dose CBD oil or super-strong flavored tincture, do your research and choose according to your needs.
Also Read: Best Vegan CBD Gummies in 2022
Best CBD Oil To Include In Your Coffee
From THC-free CBD oil to CBD-infused coffee beans, there's so much to discover about this combination. Shop at Cibadol for the best CBD oils and products. Some of the best-selling derivatives from the store are:
1. Cibadol – Full-Spectrum CBD Tinctures
Cannabinoid Profile: Full-spectrum
CBD Potency: 1800mg
Price: $30.00
Potent CBD tincture from Cibadol contains a scientifically-proven formula. It includes hemp oil, fractionated coconut oil, and  Non-GMO sunflower lecithin. The formulation supports maximum CBD absorption in the body, allowing you to experience better and faster outcomes. You don't have to worry about product quality because the company provides a certificate of analysis (COA). The certification ensures that the oil does not contain residual pesticides, chemicals, or animal products.  The tincture comes in a pipette bottle with a graduated dropper to ensure accurate serving size.
Features 
CO2 CBD extraction
All-natural ingredients
60mg CBD per serving
THC less than O.3%
Easy to administer
Entourage effect
2. Cibadol ZERO – THC FREE CBD Tinctures
Cannabinoid Profile: CBD Isolate
CBD potency: 1800mg
Price: $30.00
Adding Cibadol fast-acting CBD tincture to your coffee is an ideal option. It is best for everyday use for people of all ages. It only contains cannabidiol and no other hemp compounds, providing all CBD-related health and wellness benefits. Even though it does not include any undesirable cannabinoids or plant terpenes, it enables the body to absorb CBD. You can tailor your use to your specific requirements by adding it to your hot beverage or consuming it sublingually. Formulated with pure CBD and MCT oil, it is pure, clean, and very effective. This zero THC tincture can also suppress negative symptoms as they arise.
Features 
Quality and consistency tested
Additive-free
Calming effects
Alleviates pain
Affordable
Quick absorption
3. Cibadol ZERO – Broad-Spectrum Vanilla CBD Tincture
Cannabinoid Profile: Broad-spectrum
CBD potency: 1800mg
Price: $30.00
Vanilla-flavored CBD oil from Cibadol gives you all the health benefits of a full-plant extract without THC content. It is an incredible option if you seek a CBD oil product without any psychoactive element. It contains broad-spectrum hemp compounds that will create synergy, enhancing overall therapeutic potential. It is excellent for regular morning coffee as you can adjust dosage as needed. Elsewise, you can add oil drops to your food or consume them by placing them under your tongue. Note that the individual results may vary depending on your medical condition and consumption method.
Features 
No psychoactive substance
Promotes relaxation
Relieves pain and inflammation
Entourage effect
Adjustable serving size
Third-party lab tested
Also Read: Can CBD Help With Acid Reflux And Heartburn
Bottom Line
Coffee and CBD make a unique combination that could sound odd. People associate CBD with its calming properties and consider the invigorating effects when they think of coffee. However, your morning coffee time will become a moment you seek when you add CBD. A little twist in your regular coffee will get your day off to a fantastic start. Even though the two are distinct, mixing them can give you the best of both worlds. To reap the maximum health benefits of CBD coffee, you should consume it moderately. You will only enjoy the wonders it offers to the body and mind when you use it wisely.
---
Interesting Reads:
Can CBD Be Used To Treat Addiction?
Does CBD Oil Help With Psoriasis? || CBD For Psoriasis
CBD For Restless Leg Syndrome: Effects And Does It Help?