CBD Cranberry Cheese bites are simple to prepare and certain to arouse the taste buds and amazing as holiday meals. When you bite into the creamy cheese with cranberry sauce oozing you will enjoy this delectable dish. You can savor it as a light dessert, a breakfast treat, or alongside your meal. Give a chance to the young cooks inside your home to bake this delicacy.
Read: Best CBD Infused Holiday Recipes
CBD Cranberry Cheese Bites
Ingredients
Given below are the different ingredients used for preparing CBD Cranberry cheese bites:
Softened cream cheese: 4 0z
Half cup: cranberries
Chopped chives: one tablespoon
Diced jalapeno: One teaspoon
Lemon juice: One teaspoon
Brown sugar: two teaspoon
Crescent rolls: 8 oz
How To Make CBD Cranberry Cheese Bites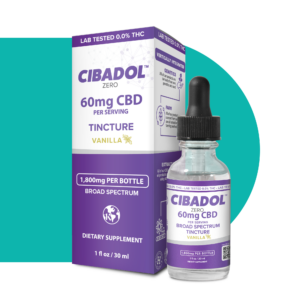 Set your oven to a temperature of 375 degrees and place a cookie sheet containing parchment paper.
Combine the cream cheese with Cibadol's CBD powder, jalapenos, and chives.
Spill the lemon juice on the cranberries and mix. Add some brown sugar and whisk till it is entirely covered.
Use a floured surface to lay out the dough and use a rolling pin to flatten it
Applying a pizza cutter, slice the dough into tiny cubes.
Place the cream cheese mixture with CBD into the middle portion of every square, fold and join every corner together, and put it over the biscuit slice
Bake till it is golden brown for at least ten minutes
Serve and enjoy
These orange-flavored cream cheese are instant heart stealers and the buttery external crust is a blissful treat. These festive-looking bite-sized miniature cream-filled snacks are sweet from the sauce of cranberry, rich with cream cheese, and melts in your mouth easily. The smoky taste of the chives makes these cheesy bites one of a kind and with little amounts, they do not make it over spicy.
A popular wellness snack, cranberries are abundant in phytonutrients, fiber, and antioxidants – vitamins C and E. The spicy peppers jalapenos are full of vitamins A plus C, potassium, vitamins B and K, and the antioxidant – carotene that combats cell damage.
Final Thoughts
Melt your anxiety and relax with the medicinal effects of CBD which also helps in pain management and boosts sound sleep. To get the optimal benefits of this plant compound, buy from reputable CBD manufacturers like Cibadol, whose products are created from organically grown hemp, extracted using pure extraction techniques, and lab tested for efficacy and purity. You can choose from their diverse range of CBD products from tinctures, isolate powder, and CBD soft gel pills besides a host of other products. Add a touch of CBD to your holiday spread with these yummy cranberry cheese bites created from a few ingredients.
---
Interesting Reads:
Peach Chamomile CBD Gummy Bears
Know These Differences Between CBGA And CBG