CBD is everywhere in the market. It has various health benefits. Since the legalization of CBD in burgers, coffee, pet shampoo, and so on, CBD has been present in my products. There are many ways to consume CBD. CBD oil, CBD vape, and edibles are the most popular ways. Sublingually, CBD oil is consumed from a tincture. Through a CBD pen or any other vape device, we can vape. People consume edibles like capsules, pills, and gummies for CBD. In the case of pain management, the fastest-acting form of cannabis is used, like vaping. Here we will compare CBD edibles vs vape vs tincture, all three ways of consuming CBD. To find out the best way for you to consume CBD. But first of all, let us discuss CBD.
What Is CBD?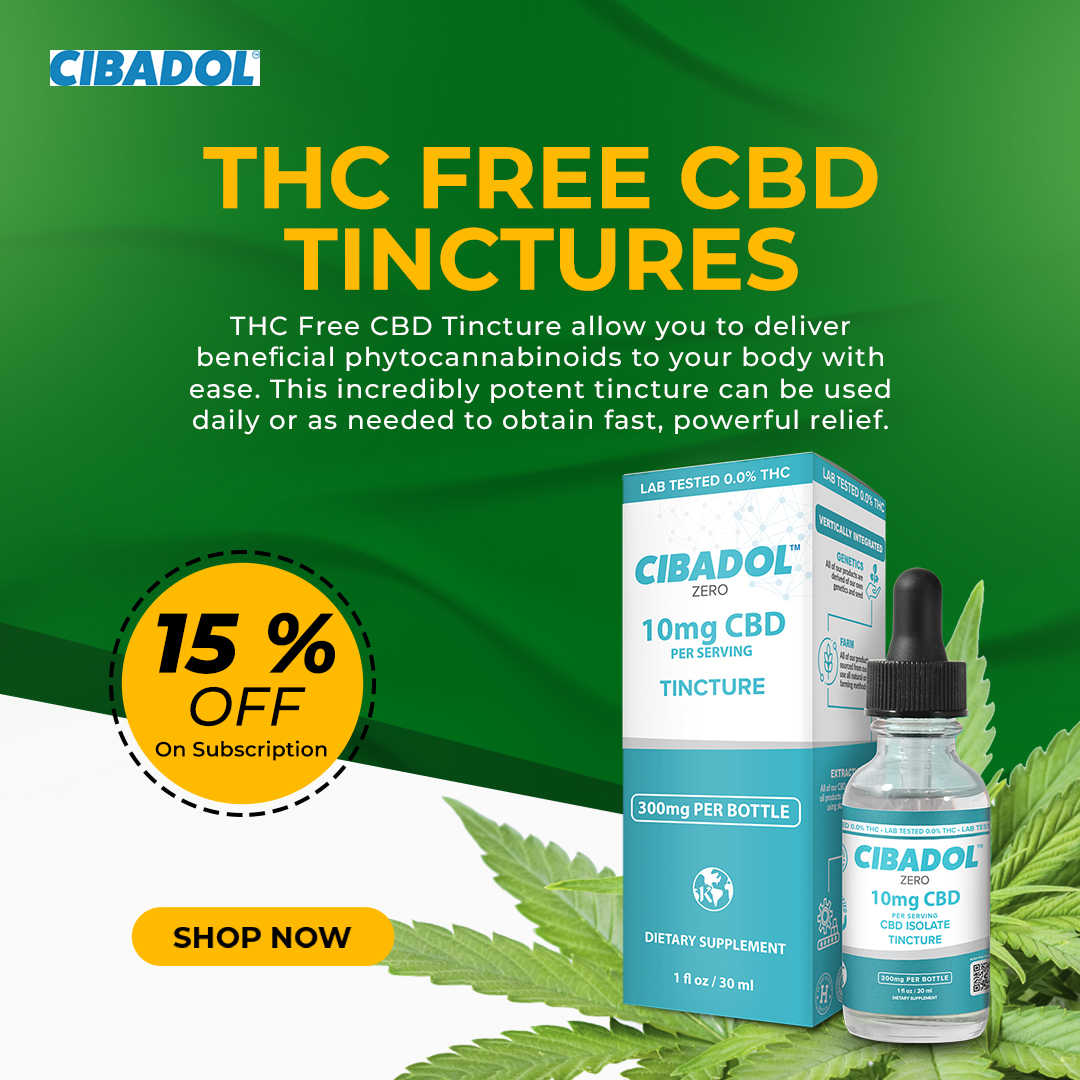 From the Cannabis Sativa plant, we can extract CBD. There are two varieties of Cannabis Sativa plants. Marijuana and Hemp. The hemp plant consists of only 0.3% of THC(Tetrahydrocannabinol). THC is a psychoactive compound. CBD is legal, which we get from the hemp plant. This is a non-psychoactive compound. CBD is present in many cosmetic products, edibles, and so on.
CBD has no effects on the brain like THC. People use CBD for pain, anxiety, depression, acne, dystonia(a muscle disease), Crohn's, and Parkinson's. It is present in dietary supplements. CBD is legal to use for production in the United States after the 2018 Farm Bill act.
Also Read: High Doses Of CBD Don't Affect Driving, New Study Shows
How Does CBD Affect Your Body?
Our brain, body, and biological systems get affected by CBD. Different proteins interact with CBD, the central nervous system. In the endocannabinoid system(ECS), the cannabinoid receptors, endocannabinoids, and enzymes interact most with CBD. People take CBD for pain management, metabolism, sleep order, and psychological processes. CBD mainly interacts with CB1 and CB2 cannabinoid receptors. CB1 and CB2 receptors in the brain, nervous system, and immune cells. The CB1 receptor is responsible for sleep, temperature, hunger, and motor functions. And the CB2 receptor modulates inflammation and controls immune response. Due to these receptors, we feel pain and stimuli. Cannabinoid acts like a carrier between these two receptors. Cannabinoids amplify or depress brain signals or create a psychological effect.
A psychological effect is known as high. It is produced by THC (Tetrahydrocannabinol), Which is a psychoactive compound. But CBD has no high. Therefore, it is a non-psychoactive drug. The hemp plant consists of only 0.3% CBD. CBD is also known to interact with 5-HT1A and TRPV1 receptors. Therefore CBD has anti-inflammatory and pain-relief properties.
Types Of CBD Products Available In The Market
There are three types of CBD products available in the market. These are: 
Products that contain all the compounds that naturally occur in the cannabis plant are called full-spectrum CBD, and Full-spectrum CBD also includes THC. These products give an effect known as the Entourage Effect. Some running theories say cannabinoids and other cannabis plant compounds have greater efficiency when consumed together.
Products that contain all the compounds that naturally occur in the cannabis plant except THC are called Broad-spectrum CBD. Due to the lack of THC, laws have no issue with them. These products can be sold offline and even online also.
As the name suggests, these products have only CBD. CBD Isolate products are the best for people who only want to consume CBD and have no psychological or high effects.
CBD Edibles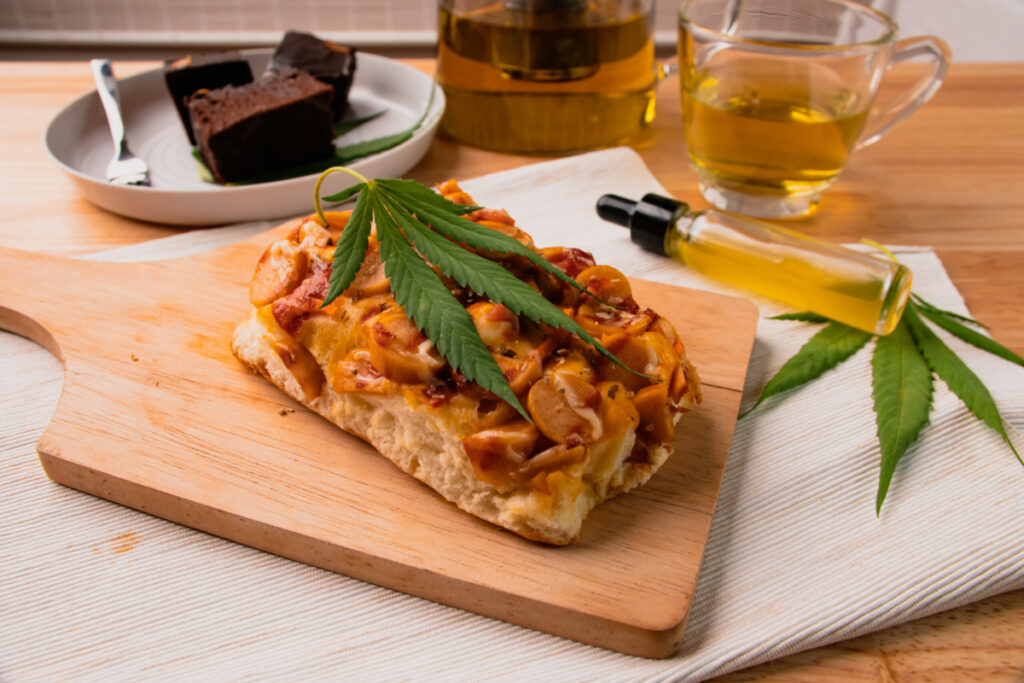 Any CBD product that people take by eating comes under this category. These types of products are ingestible. Candies, capsules, gummies, pills, chocolate, and drinks are edibles. Edibles have less amount of THC. The main ingredient in these products is CBD. CBD is fat soluble. So adding CBD to various recipes and treats is easy. But CBD won't dissolve in drinks because it is fat-soluble. Due to the variety of edible products in the market. It said that if you are a new consumer of CBD, start with a low dose and slowly-slowly increase the dose.
Also Read: CBD Coffee – The Health Benefits
Vaping Products
Vape products are similar to cigarettes. CBD hemp flower or CBD oil is heated, which makes inhalable vapors. It is an alternative to smoking. There are various health benefits of vaping CBD example: pain relief, better sleep, anxiety, stress relief, and many more. Vaping is the fastest way to consume CBD. You feel the effects of CBD quickly. It consists of CBD oil or CBD juice which is isolated CBD. This CBD juice or oil is heated up to produce vapors to inhale. But you should never use generic CBD oil in these vaping products. Various CBD oils available in the market have coconut or olive oil, which you should not inhale. Vaping CBD is legal if it contains a THC level of 0.3% or below.
CBD Oil And Tincture
We get CBD from the hemp plant. After that, it is mixed with another oil. Mostly it is sesame. Using a dropper or spray, you can consume this mixture by putting it under your tongue. From here, it gets absorbed in your blood. Shake the bottle before having CBD oil. Because CBD often gets stuck on the walls of these bottles. Terpenes, flavonoids, and other compounds extracted from the hemp plant get added with a carrier oil for full-spectrum CBD. CBD oil is more common than a tincture.
Sometimes CBD tincture is referred to as CBD oil. A CBD tincture is alcohol-based. In CBD tincture, alcohol is a solvent. CBD tinctures are bitter to taste. Some companies add vitamins, herbals, flavoring, sweeteners, vegetable glycerin, and supplements. We do not know much about how CBD reacts with vitamins and supplements. According to FDA adding, these with CBD can go against FDA rules. CBD oil contains few ingredients if we compare it to tincture. People who are sensitive to alcohol should take CBD oil. You can also add CBD oil to your food.
We can also use CBD oil topically or apply it directly to the skin. But this depends upon carrier oil, and applying CBD tincture topically will not have any effect.
NOTE: You should always talk to a doctor before consuming any CBD product. Especially in case of any medical condition. Also, make sure that you are using high-quality products. The source of the hemp plant is trustful and of good quality. Also, check for third-party lab test results. Products without this label are not legit. The concentration of CBD may be different. There can be other cannabinoids listed.
Also Read: Cannabinoids for the Treatment of Patients with Post-traumatic Stress Disorder
Pros And Cons Of Each CBD Product
Now after knowing well about CBD. We will compare the pros and cons of each method so that you can decide easily. What suits you better.
Bioavailability
The ability that much CBD can be absorbed successfully by the body. Low bioavailability means your body has absorbed only a few milligrams of CBD that you have consumed. And when a large amount of CBD is used, which you have taken is known as high bioavailability. So having high bioavailability is good, and high bioavailability increases the effectiveness of CBD. The bioavailability of tincture drops oil is 25%, and the maximum is 35%. Edibles have 15%, Vaping has 40%, and the maximum is 55%.
Edibles have the lowest bioavailability, and Vaping has the highest bioavailability. It is because CBD can directly go into the blood via the lungs as you vape. In other ways, the CBD has to travel a lot.
Time Took To Feel The Effects Of CBD
The method of consumption also helps to decide the time taken to feel the effects of CBD. Vaping takes about a few minutes before you feel any effects of CBD, and Edibles take about an hour before you start feeling the effects. CBD oil from tincture takes 20 to 40 minutes to work. So it is clear that vaping will make you feel the effects of CBD faster. The reason is that smoke enters your body most effectively (as told above). The gummies, CBD pills, and capsules go through the longest route via the stomach; therefore, they take the longest time to make you feel the effects of the CBD.
Lasts Longer
The effect of edibles lasts about 6 to 8 hours, CBD oil drops last 4 to 6 hours, and vaping lasts 2 to 4 hours. Even if vaping has the highest absorption rate. But vaping effects do not last long, and CBD oil drops last longer than vaping. And edibles even last longer than CBD oil drops. So we can see edibles are winners over here.
Most Affordable
To compare products with the same prices, but the method of consumption is different. We check for CBD concentration and the time taken to consume the product. CBD oil tinctures have the highest milligrams of CBD. CBD pills, CBD capsules, and CBD gummies have the lowest CBD content. On the other hand, CBD oil takes the longest time to finish. Then vape products. After vape products, CBD pills, capsules, and gummies bottles have the lowest number of servings.
SO edibles are the most non-affordable products for the long term, CBD oil tinctures are the least expensive ones for long-term usage, and Vaping comes in between them.
Easiest To Carry
Portability depends on which one is easiest to carry and use. Edibles are best when it comes to the portability of the product. CBD oil tinctures have the worst, and vaping comes in between them. Vaporizers are easy to carry, but they take more room if we compare them to CBD pills, capsules, and gummies. Bottles risk getting leaked, So they are the worst to carry. Therefore, you are good to go with some CBD pills, capsules, and gummies in your pockets.
Usability
CBD edibles are the easiest to consume. CBD vapes are the hardest to consume, and CBD oil tincture is between them. Eating a CBD gummy or swallowing a CBD capsule or pill is much easier than having drops under your tongue. Vaping is the most difficult one because some vaping devices need high maintenance. Many vaporizers are more problematic to use rather than a tincture. So edibles are the best in terms of usability.
Dosage
CBD oil tincture offers the best dosage because you can witness CBD oil drop by drop. In the case of vaping, we have puffs or drag the amount of vape juice you are taking in. Vaping comes in the second position because one drag can be longer than another. Edibles are the worst because CBD pills, capsules, and gummies have a fixed amount of CBD content. You can break a gummy into smaller pieces, but CBD oil drops and drag are much easier to consume with the desired dosage. So CBD oil tincture is a winner here.
Taste
CBD edibles are the best in taste. CBD oil drops are the worst, and vaping comes in between them. Nowadays, CBD oil drops come in many flavors. But most people dislike the taste. CBD oil tastes a bit grassy. Just like candy, CBD gummies are the same. Most of the CBD pills and capsules don't have a taste. In the case of vape products have a ton of flavors, but everybody doesn't like them. They do taste better than CBD oil drops.
Safety And Health
CBD tincture and edibles are healthier at an equal level, but vaping is the least healthy and safe to use. CBD oil tincture has the least amount of substances added, and CBD oil tinctures have additional oil carriers with hemp extract and some flavoring. It is the same for CBD pills, capsules, and gummies. Gummies can have some added sugars. But in the case of vaping, inhaling some things are not healthy for your health and your lungs. Vaping may create some throat or lung irritation. A lot of polyethylene glycol or propylene is added, and such substances become toxic on heating. Luckily CBD tincture, CBD pills, capsules, and gummies do not have such substances added.
Also Read: Wellness First Gift Ideas For Father's Day
Final Thoughts On CBD Edibles vs Vape vs Tincture
All three methods have their advantages and disadvantages. Some people may prefer certain advantages and disadvantages. But from the above comparison, we conclude that CBD tincture and CBD edibles are a much better option than vaping. You can also consume CBD in different ways, which vary depending on the situation. For example: While leaving the house, you can take CBD oil drops from the tincture. During work, you can have CBD pills, capsules, or gummies. Because of the portability. During the night, you can vape CBD occasionally. Therefore, combining all the methods is the best way to consume CBD. But to pick the overall best one. It is better to choose CBD tincture.
---
Interesting Reads:
CBD For Acne: How To Get Rid of Acne With CBD
Full Spectrum CBD & The Entourage Effect
CBD Market Seeing First Signs of Significant Market Expansion