The gastrointestinal system is one of the most delicate and complex human organ systems. When this happens, it can cause backflow of the acid in your stomach and that is acid reflux. The rearward migration of stomach acid from your stomach to your throat via the oesophagus is known as acid reflux. The lining of the oesophagus is frequently irritated by this backwash. It produces discomfort in the upper belly, which can lead to heartburn, which is a severe, burning sensation in the chest that feels like you're having a heart attack. Heartburn is a symptom of this illness that occurs after eating a large meal, drinking coffee, or consuming alcohol. Apart from heartburn, nausea, vomiting, and difficulty swallowing are common symptoms. Acid reflux can also produce voice hoarseness, a sore throat, and a terrible taste in the mouth. People nowadays are turning to natural supplements like CBD to get rid of the symptoms of Acid Reflux and Heartburn.
Causes
Acid reflux can be caused by a variety of factors. It most usually occurs when the muscles that govern the tube between the stomach and the oesophagus do not completely close, enabling acids and food from the stomach to flow back into the oesophagus. And this could result in tissue damage in the surrounding area.
Is GERD and Acid Reflux the same thing?
Gastroesophageal reflux is the medical term for acid reflux (GER). Gastroesophageal reflux disease, or GERD, develops when this condition evolves to a more severe stage and generates chronic discomfort. The symptoms of GER and GERD are similar, and heartburn is one of them. GERD, on the other hand, may occur two or more times per week. Food regurgitation, sour liquid, trouble swallowing, wheezing, and coughing are all signs and symptoms of GERD. This disease affects 18 to 28% of the population in North America, and it primarily affects the younger (30-39-year-old) population, contrary to the popular notion that it is more prevalent in older populations.
What is CBD's mechanism of action?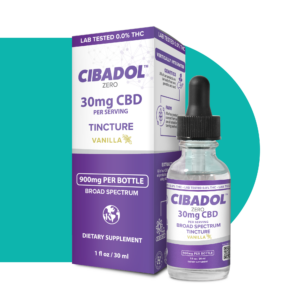 Understanding the role of the Endocannabinoid System (ECS) in the body is necessary to comprehend how cannabinoid (CBD) acts in the gastrointestinal tract.
CBD interacts with the body's ECS and its specific cannabinoid receptors (CBRs), which includes its role in stomach functions.
CBRs have been proven to affect gastrointestinal motility, inflammation, and immunity, as well as intestinal and gastric acid secretion, nociception and emesis pathways, and appetite control in studies. CBD, which is well-known for its anti-inflammatory qualities, also regulates the flow and volatility of intestinal propulsions. CBD interacts with the soft muscles that surround the gastrointestinal system, causing the muscles to relax and contract. It also regulates stomach acid output. Through CB1 receptors, it reduces stomach acid output. CBD reduces the risk of the gastroesophageal space becoming overburdened and may also lower oesophagal lining irritation.
CBD Therapy
When it comes to using CBD to treat acid reflux, there is no established dosage. CBD use varies by age, weight, and heredity, much like any other use of drugs and supplements. In general, six (6) milligrammes of CBD per kilogramme of body weight is recommended.
As the Food and Drug Administration (FDA) in the United States does not currently regulate CBD use, determining the proper amount or dosage of CBD can be difficult. However, it is recommended that you start with a low dose and gradually increase it over many weeks.
How To Choose The Best CBD Products for Acid Reflux?
Since the passing of the 2018 Farm Bill, many companies have invested in making CBD products for all kinds of use. Today, CBD products are available in 3 forms:
Topical products are the products that you apply directly to your skin
Edible products are the products that you take via the mouth
Smokable products are products where you inhale CBD through your lungs.
While all of these CBD types are effective in dealing with acid reflux and heartburn, edible products are considered to be the most effective. Edible CBD includes products such as CBD tinctures, CBD capsules, CBD gummies, and so on.
CBD For Acid Reflux And Heartburn can be obtained from various online as well as offline stores. However, it is essential to thoroughly research the brand before buying any product. Since there is a lot of competition in the market, some brands tend to contaminate the products to save up on manufacturing costs. In return, they offer cheaper products to their customers. CBD beginners often get confused looking at the difference in the prices and naturally lean toward the cheaper products. These products, however, may cause certain side effects and harm your body.
To check whether a particular brand is authentic and can be trusted, you must take note of the following things:
Check whether the company offers results from third-party lab tests on their website.
Make sure that the CBD is derived from hemp plants
Make sure the product contains less than 0.3% THC
Check whether the company mentions details of all ingredients on the product label.
If a particular brand follows these guidelines, they are most likely experienced in the CBD market and can be trusted.
CBD Products For Acid Reflux And Heartburn
Cibadol is one of the most popular and highly trusted brands in the CBD market. They offer a wide range of products to deal with various physical as well as psychological conditions throughout the body. Full-Spectrum CBD Tinctures, CBD Softgel Pills, CBD Gummies, and CBD Sleep and Awake Tablets are some of their most popular products. You can also check out their website to browse a bunch of other products and pick the one that suits you best. It is also important to note that Cibadol follows all the guidelines mentioned above and offers some of the best products available in the market. If you are a beginner with CBD products, you cannot go wrong with Cibadol.
Conclusion
Acid reflux, also known as gastroesophageal reflux, is an acute ailment that occurs when the stomach is irritated, causing gastric acid to overflow or "reflux" into the oesophagal tract. However, GERD develops when it persists for an extended length of time and becomes more severe. CBD interacts with the body's Endocannabinoid System (ECS), causing the surrounding muscles of the gastrointestinal tract to soften, aiding in peristalsis and preventing fluid backflow to the oesophagus. It also controls the formation of stomach acid. Although CBD has shown to be effective in treating acid reflux, it should not be used without first consulting a doctor who is knowledgeable about cannabis.
---
Interesting Reads:
What Dosage of CBD Should You Take?
How CBD Oil Helps With Dementia