For high-level athletes, and those of us who strive to reach such heights, the search for performance-enhancing substances is eternal and challenging. Supplements have to conform to anti-doping laws, be safe and natural. CBD is presently creating ripples among athletes, who guarantee benefits such as accelerated recovery from injury, sound sleep, and reduced muscle pain. CBD has a large number of potential benefits as tetrahydrocannabinol (THC), however without the psychoactive impacts. In light of what we know at the present time, here's the reason athletes from the sports industry are getting into CBD and what you should know about it.
What does the research say?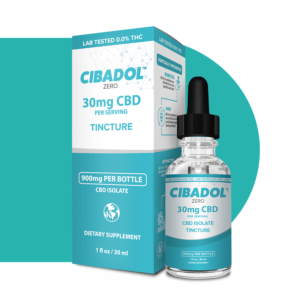 Reduce Inflammation and Pain
The researchers found that CBD may promote physiological, biochemical, and psychological effects potentially beneficial to athletes. One of the vital discoveries of the review is that CBD could help reduce alleviate inflammatory pain associated with tissue damage and neuropathic pain brought about by nerve damage or irritation This could signal an important benefit for endurance athletes: repetitive, long-distance workouts can incite inflammation and irritation in peripheral nerves.
Protection Against Gastrointestinal Damage
Sports Medicine also found that CBD may protect against gastrointestinal damage. Athletes who routinely take part in a strenuous activity can observe a slight reduction in oxygen and nutrient delivery to their gastrointestinal tract. GI stress can contrarily influence the performance of exercise and recovery due to nausea, vomiting, and impaired nutritional uptake. The preclinical research has shown that CBD can reduce tissue damage and restore the permeability of the intestine.
Neuroprotective qualities to protect against brain injury
Another 2020 study, published in Pharmacological Research, also weighed the validity and applicability of existing CBD research for athletes. These authors emerged with similar conclusions but with a slightly different emphasis. CBD's neuroprotective properties were singled out for their potential to counteract harm that can occur following a sports-related concussion. These concussions are considered a variation of a mild traumatic brain injury and can lead to harmful long-term complications such as neuronal damage.
CBD oil also helped to counteract neuronal damage in the brain's prefrontal cortex. The cannabinoid moreover hinders oxidative stress and neuroinflammation, conferring further neuroprotective benefits.
Management of Sports Performance Anxiety
As per Sports Medicine Review, CBD can be used to help athletes manage sports performance anxiety. As per the authors of the review, studies in non-athlete human populations showed that CBD may calm anxiety in stressful situations, and could even be more effective when teamed with psychological interventions like cognitive behavioral therapy.
Legality of Athletic Events
In 2018, the World Anti-Doping Agency eliminated CBD from its list of prohibited substances. In any case, most major sports leagues and athletic associations, with the recent exception of Major League Baseball, still prohibit the use of THC. Taking CBD shouldn't make you test positive for THC, particularly in the event that you pick CBD isolate instead of full-spectrum products
In case you're a competitor who must be drug tested, you might need to try not to take CBD. In the event that you do decide to take it, read product labels and do your research to be certain you're getting a high-quality product
Final Thoughts
CBD can help athletes in healing by reducing inflammation and aiding in muscle relaxation. Its anti-inflammatory properties promote the reduction of pro-inflammatory markers in the body. There's also research showing that CBD is successful in battling neuroinflammation, making CBD intriguing for athletes who play sports like football or boxing where concussions are common.
Interesting Reads:
Can CBD Improve Your Workout Performance?