The diagnosis of autoimmune disease in your pets can be quite vast and confusing. Autoimmune diseases are basically an umbrella term that can include a wide range of illnesses. However, all autoimmune illnesses have one thing in common – the immune system of the body starts attacking itself.
When someone goes through an autoimmune disease, the immune system tends to think that the healthy tissue is attacking the body, causing organ and tissue damage throughout the body. In severe cases, autoimmune diseases can also be life-threatening. This is why it is important to diagnose and treat them quickly.
Although many natural ways are available to keep autoimmune diseases under control, one of the remedies that have become quite popular over the last decade is CBD. In this article, we will see how CBD can help with autoimmune diseases in dogs. But before that, let us understand how autoimmune diseases are caused, and what are their symptoms.
What causes autoimmune diseases?
As mentioned earlier, autoimmune diseases are an umbrella term for a wide range of illnesses. These include Bullous Pemphigoid, Pemphigus complex, lupus, and many more. Autoimmune diseases can be caused due to a number of factors, such as genetics, ticks, or exposure to UV light. In some cases, autoimmune diseases can also be caused by certain medications like sulfa drugs, that are used for treating urinary tract infections, respiratory infections, or bowel infections. Furthermore, many veterinarians believe that autoimmune diseases can also be caused by over-vaccination.
Signs and symptoms of autoimmune diseases
Autoimmune diseases symptoms can show at any time but generally, start around the age of six or higher. Depending on what type of autoimmune disease has occurred, the symptoms may be seen on the affected area or may be seen in the whole body. A lot of symptoms may also vary depending on the type of the autoimmune disease. However, there are some common signs and symptoms for the autoimmune disease in dogs, you can look out for –
Ulcers on the feet or face
Alopecia
Anemia
Fever
Swollen lymph nodes
Weakness
Weight loss or anorexia
Increased thirst or urination
Thyroid problems
Discoloration of the nose, eyes, or skin
Excessive bleeding
Since the immune system attacks itself in an autoimmune disease, it can also cause multiple issues at once. For example, inflammation in the joints and rheumatoid arthritis. Lupus can also cause issues in the brain, skin, and digestive system. While the symptoms may vary based on the type of condition, they are all worsened by inflammation.
The role of CBD
CBD, or cannabidiol, is a non-intoxicating compound of hemp or cannabis plants. We all know about the therapeutic benefits of CBD for humans. It is used to treat a wide range of physical as well as psychological conditions, such as chronic pain, stress, anxiety, inflammation, and much more. But did you know that CBD is also effective in treating various conditions in animals like dogs and cats? That is correct! This is because all mammals have an Endocannabinoid System (ECS) throughout the body. The ECS is responsible for regulating various functions in the body, like sleep, appetite, pain, mood, etc. Research suggests that since CBD is also a cannabinoid, it has similar effects on the ECS. By interacting with the CB1 and CB2 receptors, CBD helps boost the functions of ECS and achieve an overall homeostasis balance throughout the body.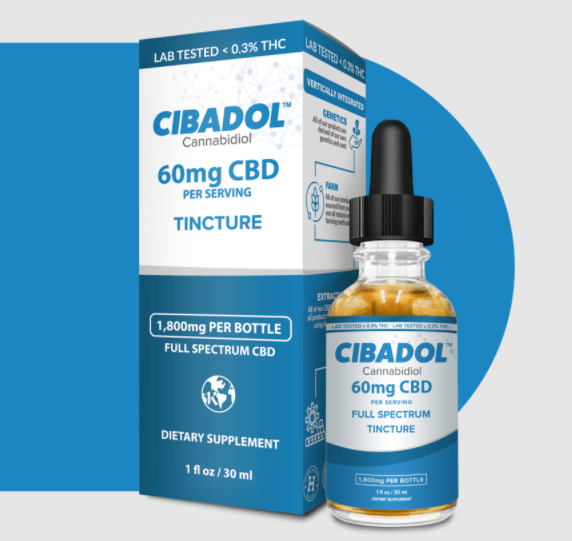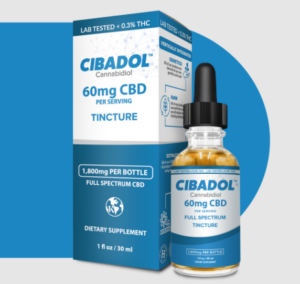 Benefits of CBD for autoimmune diseases in dogs
Here are some of the potential health benefits of CBD for autoimmune diseases in dogs:
When autoimmune diseases affect a digestive organ, it can cause intestinal issues for your dog. When this happens, you may notice symptoms like vomiting, loose stool, weight loss, abdominal pain, and nausea. Since CBD interacts well with the cell receptors that transmit to the digestive system, it can significantly help with these symptoms.
CBD is highly known for its anti-inflammatory properties that help to ease swelling. Inflammations are typically the major source of pain and ache within the body. Once CBD starts taking effect in your dog's body, it will feel less pain and also increase its mobility and other physical activities.
Anxiety is one of the most common emotional side effects of autoimmune diseases. When your dog does not feel well, it may experience severe anxiety and depression. CBD has been proven to reduce anxiety and induce a calm and relaxed state of mind.
Autoimmune diseases often lead to arthritis which can cause irritability, soreness, stiff gait, limping, and more. It is a condition that often causes aches in the body. CBD has the ability to minimize swelling, making it easier for your dog to walk. CBD also proves to be a great option for long-term pain management. With CBD in your dog's system, symptoms of arthritis can be significantly dealt with.
Lastly, autoimmune diseases in dogs can make them ruthless and unable to sleep. Since CBD helps the brain stay calm and relaxed, while also reducing the pain from the body, your dog will be able to sleep better. When the dog gets enough rest, its body also gets enough time to repair itself back to normal function.
Buying CBD for dogs
While you will find a lot of brands that deal with CBD products, getting CBD products for pets is fairly difficult. With lesser brands dealing with CBD products for pets, it is also important to see whether these brands provide high-quality products or not. In general, buying CBD products can be quite confusing for beginners as every product claims to offer similar benefits but you may see a huge difference in their prices. This is because a lot of brands tend to contaminate the products to save up on manufacturing costs and offer cheaper products in return. There are two ways to find out if a brand is authentic and can be trusted:
They provide third-party lab test results on their website.
They mention all the ingredients used in the product on the label.
Final Words On Autoimmune Disease In Dogs
If you find that a brand does not follow any one of these two rules, you may want to contact the brand and ask for the information or choose a different company altogether.
Cibadol is one of the brands that deals with premium quality CBD products for all kinds of use. They also have a wide range of specialized CBD for autoimmune diseases pet products to help you deal with your dog's autoimmune diseases. They follow all the government regulations and the two rules mentioned above to provide the best for their customers.
Cibadol's CBD for pets products include CBD Pet tincture, where you can choose from 3 options – Small (300 mg), Medium (900 mg), and Large (1800 mg). If you are not comfortable using tinctures for your pet, you can also choose the CBD Pills for Dogs that are far more convenient to consume. You can also check out their website to explore the wide range of CBD products for humans.
---
Interested Reads:
CBD-Infused Garlic Butter Steak