CBD has gained a lot of importance in recent times. So many studies are devoted to understanding the positive effects of CBD for pain management, anxiety, depression, insomnia, skin issues, and so on. In this article, we will check out if CBD oil for bronchitis helps in alleviating its symptoms.
Bronchitis
As per research, bronchitis is the inflammation of the bronchial tube lining. People that suffer from bronchitis have thickened mucus. The disease can be chronic or acute. It is a serious condition that causes irritation and a lot of distress. It may be caused due to smoking.
Bronchitis can be acute or chronic. Acute is more common and chronic bronchitis is more serious.
Some symptoms include cough, fatigue, shortness of breath, chest discomfort, production of mucus, slight fever, and so on. Treatment includes OTC medication. However, a lot of people are shifting away from traditional medications and opting for organic, non-conventional medicines like CBD, as they do not have side effects.
Bronchitis can be caused by viruses, air pollution, smoking, toxic gases, etc.
It is a good idea to get in touch with your healthcare provider if your cough brings up blood, you have chest ache, weight loss, you have sleeping issues, a high fever, shortness of breath, and so on. The doctor will check your oxygen levels, conduct a few blood tests, take an X-ray and do a lung function test to check for bronchitis and accordingly suggest treatments.
CBD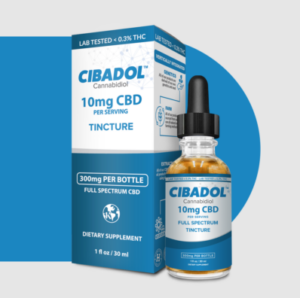 CBD has been used around the world for the many benefits it provides. CBD is perfectly safe for human and pet consumption and an excellent alternative to traditional medication.
CBD helps with reducing inflammation and providing comfort and that is ideal when it comes to treating bronchitis. Additionally, since bronchitis is a serious condition, it can cause sleeping issues along with anxiety and depression. CBD is also known to help with insomnia, as well as dealing with anxiety.
It also works well with the ECS in our body and regulates mood, sleep, and other important bodily functions.
To put it simply, bronchitis means inflammation of the bronchial tubes and CBD helps in reducing inflammation. So yes, CBD can be used in the treatment of bronchitis. There is no standard dosage for CBD as of now, it depends on your body composition, your preferences, and the objective of consuming CBD. We recommend that you start small and find your way up eventually, till you find the dosage that works best for you.
Buying CBD For Bronchitis
There are a lot of brands that deal in CBD products, however, not all of them can be trusted. One brand you can rely on is Cibadol. They provide you with a complete list of ingredients and conduct independent third-party testing to establish authenticity. You can check out their website for more details. Some products you can use include tinctures, gummies, topicals, pills, and so on. They also have products for your pets!
Cibadol – Full-Spectrum CBD Tinctures: Tinctures are the best way to consume CBD and start having their effect at the earliest. Cibadol's tinctures allow for maximum absorption of CBD in your body and give you the best experience, and also create the entourage effect. You can use it daily or as per your needs. The site allows you to purchase products one time or subscribe monthly. You can put around 20 drops under your tongue and hold it in till absorbed. Visit the website for a complete list of ingredients and other relevant information.
Cibadol – Full-Spectrum CBD Softgel Pills: Pills are an easy way to incorporate CBD into your lifestyle. All you need to do is pop one in every day and let CBD work its magic. You can consume it with water or your favorite beverage. You can also carry it around while traveling. All products are organically produced and of the highest quality.
Bronchitis is a hard illness to deal with and can lead to a lack of sleep and increased anxiety. You can take care of yourself by hydrating enough, resting a lot, taking OTC medications, using steam, and opting for oxygen therapy and exercise programs.
You can prevent yourself against bronchitis by not smoking, staying away from smoke, getting vaccinated on time, washing hands and maintaining hygiene, eating nutritious foods, wearing a mask, etc.
Final Thoughts On CBD For Bronchitis
CBD is being understood more and more every day for its innumerable advantages. We highly recommend that you add it to your wellness routine and see the positive effects for yourself. It is a good idea to jump in on the bandwagon and add CBD to your diet or skincare, as per your preferences. It is known to provide you with a plethora of health benefits and leads to a happy and healthy body and mind. We hope this article has helped you understand the importance of CBD oil for bronchitis.
---
Interesting Reads:
CBD Skincare Benefits: Everything You Need To Know
How CBD can boost your immune system?