People have incorporated CBD into their routine whether as gummies, cosmetic items, topical applications, or tinctures mixed into recipes and beverages. Pet lovers have also found it useful for their furry companions equally. Pets too have their share of problems- anxiety issues, chronic pain, sleep disorder, seizures, inflammatory and bowel ailments, and lack of focus and attention problems and CBD oil has been useful in managing them.
Let's take a look at some of the ways to include CBD into your dog's diet and let them avail its wellness benefits. After all, adding CBD to the diet of your pup is not so easy and you can try some of these ways.
Squirt CBD Directly Inside The Dog's Mouth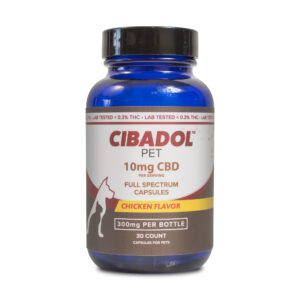 Among the effective ways to quick absorption, CBD is to squirt it beneath the dog's tongue for instant bioavailability as it gets assimilated directly inside the bloodstream. If squirting beneath the tongue turns difficult, target the back of the tongue so that it cannot spit out. Follow squirting with offering your pup its most-liked treat so as to ensure that it has swallowed the CBD and finds it a savory experience. Also called the sublingual application, this method of applying CBD oil beneath their tongue makes the effects of CBD oil settle in instantly.
Giving Some Tincture Drops
Another method of applying CBD oil into the daily diet of your dog is by adding some drops of tincture to their drink or food. This provides immediate relief if you want to help your pet from temperature or anxiety concerns. If there is an element of lack of time with you and you just cannot wait to observe the effects kicking in, this comprises the perfect method of application to vouch for.
Moreover, if you are looking for daily usage, tinctures are the best way for applying CBD into your daily routine. Tinctures offer you more control over the dosage and do not exceed beyond for maintaining a safe dose for your pet.
However, your tincture dosage should be based on the following considerations:
The condition you are attempting to treat
Your dog's weight
The product potency
Combine It With Their Treats
CBD-infused dog treats are available and CBD food combines perfectly with food that is wet and you need to start with a small quantity and slowly raise the dose so that your puppy gets the time to adjust to its taste. Just add CBD oil into their treats and look for treats that are absorbent and squirt the oil inside it and allow some minutes to let the CBD soak before tossing it to your pooch.
Dilute it Using Water
As CBD oil is odorless and tasteless, it can be added into the water bowl without your dog knowing about it. Just squirt the CBD oil into the water dish before their drinking time and it's natural for them to consume it when they are thirsty.
Blend CBD With Something Appetizing
If combining CBD into treats or food is not producing results, then you can mix it into something delicious like peanut butter. Splurge the CBD oil into a bowl and blend it with some peanut butter and let your dog take it in one go with a spoon. You can easily squirt CBD dose into a boiled egg or mash it into bite-sized portions or a scoop of yogurt.
Give Them The Morning CBD Pill
One of the normal ways of ingesting CBD oil is by taking a capsule or a pill. If your pet has no issues with taking a soft gel or a pill, you can easily incorporate them into their daily routine. Some people also split the capsule and mix its contents in a juice or beverage for their puppy. In this manner, it becomes convenient to feed CBD to your pets and dogs.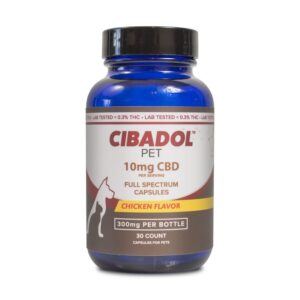 If your intent of applying CBD oil is to manage common ailments, this process of incorporating it into the dog's food is helpful for the given reasons.
To boost an improved cardiovascular function as CBD offers heart health and wellness for your dog
For supporting healthy bone and joints particularly for those affected by arthritis
To quell anxiety and promote quality sleep
Look for high-quality CBD oil and tinctures for your dog and always purchase them from credible brands that display their COA reports, source their CBD organically, and conduct third-party lab testing on their products. Premium CBD brands like Cibadol produce top-of-the-line CBD products from tinctures, oils, topicals,  and pet CBD products besides a vast assortment of CBD and CBN lines of products.
Final Thoughts On CBD For Dogs
Organic plant compound like CBD offers various health benefits to dogs. When consumed orally it is very effective as it takes an hour to kick its effects. The most simple way is to buy CBD treats from online manufacturers or your local pet stores in the form of mint, salmon, cheese, and pork. Naturally, treats with flavor can be useful in enticing your pup to gulp a few of them down.
---
Interesting Reads:
Can Dogs Survive Distemper With CBD Oil