Nowadays, CBD dispensaries can be found in many cities, with topical products, tinctures, and even edibles available in different strains and strengths claiming to treat everything from anxiety to chronic pain—including foot pain. But is CBD an effective option for those suffering from numerous health issues such as foot pain? We delved into some research about CBD for foot pain.
What is CBD?
Cannabidiol (CBD) is quite possibly the most researched cannabinoids derived from the Cannabis sativa plant. The other well-known cannabinoid is tetrahydrocannabinol (THC). Along with CBD and THC, the Cannabis sativa plant contains more than 540 chemical compounds.
Cannabinoids, including CBD and THC, bind to special cannabinoid receptors in the brain. Current research recommends that CBD has incredible pharmacological effects. Numerous researchers and specialists realize that CBD has beneficial anti-inflammatory properties. It works by blocking certain enzymes that trigger inflammation in the body. A 2020 systematic review in CNS Drugs found that treatment with CBD reduced seizures in individuals with Dravet Syndrome, a drug-resistant seizure disorder.
What is CBD used for?
Over the last few years, CBD has seemed to detonate on the market. Gummies, tinctures, gels are used to reduce pain, inflammation, and improve anxiety, while topical applications are being offered to enhance the process of healing of numerous health issues such as muscle pain, skin problems, and many more. Narratively, there isn't anything CBD can't do—but what does the research say? While the in-depth study of cannabis and CBD is still somewhat behind, there are a number of studies that explore the health benefits of cannabinoids.
Why You Can Use CBD For Foot Pain?
Studies have shown that topical application of CBD (transdermal absorption) helped reduce joint swelling and relieve arthritic pain. Cannabinoid receptors in pain-processing parts of the brain and spinal cord indicate that certain cannabinoids may help control pain transmission. Scientists propose that CBD oils are effective in managing difficult to-treat pain, for example, chronic discomfort from joint arthritis and foot conditions.
Can You Use CBD For Foot Pain?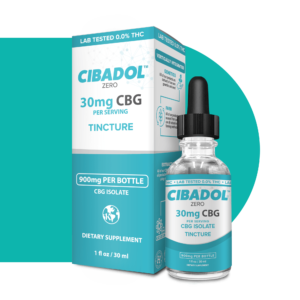 For general foot pain caused by standing, walking, or exercising, taking CBD oil may bring you some relief. Research indicates that CBD oil can reduce inflammation and have a similar effect to taking pain medication—but without the side effects. The outcomes may vary for everyone. On the off chance that you have foot pain that doesn't disappear following a couple of days or weeks, you'll need to see your doctor.
Symptoms of arthritis pain in your feet can incorporate stiffness, tenderness, pain, swelling, and even reduced mortality. Studies have shown that CBD oil can assist with many of these symptoms. In fact, researchers say that CBD oil has proved to be effective for pain and inflammation caused by arthritis and zero side effects. More human studies are required, however, in the event that you experience the ill effects of arthritis pain, CBD might be the appropriate response you've been waiting for.
You know your favorite pair of heels or other shoes that you just can't give up and they kill your feet each time you wear them? CBD balms can come to the rescue. Rub it on before you wear  your shoes, and your feet will remain comfortable all night. Also, you can apply more on your feet when you get home to reduce inflammation
Wrapping Up
Your feet bear the brunt of your body weight—the entire day, consistently. Give them the relief they deserve, cooling and comforting Foot Cream. Based on our research, it appears to be that CBD could be a decent choice for potentially reducing foot pain.
---
Interesting Reads:
CBD Oil For Arthritis | How CBD Oil Can Help in Treating Arthritis?