A recent survey estimates that nearly 41% of respondents utilize CBD to relieve the symptoms of an extensive range of ailments and illnesses. These conditions comprise everything from minor aches to anxiety to chronic pain, neurological ailments, and diseases that arise from inflammation. The last category includes one illness that is especially hard for people who have it – we're referring to hemorrhoids.
The conditions results from inflamed blood vessels in the anus and lower rectum, which may cause swelling, bleeding, itching, and pain. The pesky symptoms also bear social stigma with them, as people having hemorrhoids frequently find it embarrassing to acknowledge they struggle with this disorder.
This article explains everything about hemorrhoids and how CBD can help with them.
Overview Of Hemorrhoids
Hemorrhoids also termed piles, comprise swollen veins in the lower part of the anal tract in the rectum region. Under normal circumstances, these veins revert de-oxygenated blood to the heart. When the walls of these vessels extend excessively, they get irritated ad inflamed, leading to the aforesaid itching and pain. Despite being a painful and unpleasant condition, hemorrhoids are usually simple to prevent and treat.
What Causes Hemorrhoids?
The fundamental cause of hemorrhoids is elevated pressure in the lower rectum. This can occur from straining during bowel movements, chronic diarrhea, a sedentary lifestyle, poor diet, or viral constipation. Other risk factors comprise bad hygiene, anal intercourse, and obesity.
People who consume processed food in place of the one that offers dense nutritional content become constipated frequently, which can accelerate the development of hemorrhoids.
An active lifestyle, clean eating habits, and supplementation with CBD travel hand-in-hand for effective prevention and treatment of this disorder.
Surprisingly, one of the most popular reasons for hemorrhoids is that people simply push too vigorously during the heavier assignment on the toilet. Occasionally they are not at fault, since constipation may compel them to do so for pushing out the stool.
Symptoms
Symptoms of hemorrhoids may differ based on their type. If you are afflicted with external hemorrhoids, you may feel itching in the anus and see a hard small tender lump near its region.
You may also feel anal pain, particularly when sitting too protractedly. Although you might be inclined to rub, strain, or clean the region around these lumps, this can worsen the symptom. Fortunately, most external hemorrhoid cases usually subside in almost 5 days.
In the case of internal hemorrhoids, it may cause bleeding from your rectum. It may appear as bright red blood on the stool, inside the toilet, or on the toilet paper. Hemorrhoids that drop through the anal opening are termed prolapse and may need medical attention.
How CBD Can Help With Hemorrhoids
Common oral hemorrhoid medication comprises non-steroidal anti-inflammatory drugs (NSAIDs) and painkillers like acetaminophen. Nonetheless, a few individuals experience adverse reactions to these medications; others fear the harmful side effects, so the current interest in natural alternatives, such as CBD oil for Hemorrhoids.
CBD may aid with hemorrhoids in this way.
Various studies state how CBD might decrease pain and inflammation, which constitute the telltale indications of hemorrhoids.
CBD For Pain And Inflammation
As per a study posted in Therapeutics and Clinical Risk Management, cannabidiol produces useful effects for the human body by its anti-inflammatory, antioxidant, and analgesic activities.
Another review upholding CBD's anti-inflammatory qualities has investigated the efficacy of the cannabinoid on separate conditions, including irritable bowel syndrome (IBS).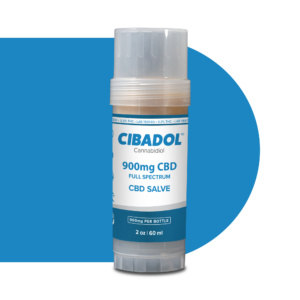 IBS activates inflammation in the colon lining, resulting in discomfort and severe pain. It can also lead to hemorrhoids due to constant bowel movements and straining. Treating IBS can progress into effective hemorrhoids prevention.
Atop that, CBD has been featured as a potential remedy for pain that is hard to treat. Researchers have been hyping CBD for its ability to reduce pain signals and regulate inflammatory responses within the body.
A 2018 review assessed how well cannabis (including THC and CBD) might be able to relieve chronic pain. Researchers examined studies done between 1975 and March 2018. These studies comprised a look at different pain types, like:
Neuropathic pain
Cancer pain
Fibromyalgia
Researchers ascertained that cannabis was not just effective in general pain management, but it also delivered just mild to moderate side effects.
A 2015 study also evaluated CBD use for pain, this instance in rats having arthritis. The researchers administered CBD gel on the rats for four days in a row. They were given dosages amount of 0.6, 3.1, 6.2, or 62.3 mg daily. Researchers discovered that the 6.2 mg daily dose lowers inflammation, pain, and swelling.
CBD For Active Bowel Movement
Normal, healthy bowel movements are assured by correct gastrointestinal motility. Malfunction motility can cause diarrhea and constipation.
In a study posted in the Frontiers in Neuroscience, the authors state how CBD can balance gastrointestinal motility in rodent models. Another study from the Gastrointestinal Motility Society displayed that cannabinoids like CBD perform a vital role in alleviating certain types of constipation and regulating intestinal secretion.
CBD For Anxiety
A review performed by Elsevier showed that people with pain conditions might also contract anxiety. The authors of the review linked conditions like migraine, stomach problems, arthritis, and hemorrhoids to increased anxiety levels.
CBD has been currently displayed by a clinical study to cast anxiolytic (anti-anxiety) activities on the brain. The study inspected patients who used CBD for anxiety. The authors accepted that 79.2% of patients observed improvements in their anxiety scores following CBD treatment.
The study also asserted the importance of performing further clinical trials to check CBD's efficacy in anxiety-based disorders, though the research crew accepted that CBD bears therapeutic potential in treating the disorder.
The way to utilize CBD as a natural hemorrhoid oil is to orally consume tincture or oil. This is similar to taking an Advil. The body utilizes the cannabinoids present in CBD to lessen the swelling of your hemorrhoids and reduce the pain. This method is more favorable to smoking or vaping cannabis as those means can result in lung irritation that causes coughing.
An ultimate way to use CBD oils for hemorrhoids is with a nice warm bath. Products such as CBD soaks or CBD bath bombs permit the body to absorb CBD overall, including the rear's swollen veins. The method is the best pain reliever for hemorrhoids and carries the extra benefit of being extremely relaxing.
Medical marijuana possesses analgesic and anti-inflammatory effects. This can reduce the discomfort of hemorrhoid patients. Moreover, as cannabis is recognized to naturally relieve insomnia, anxiety, and stress, the query does weed cure hemorrhoids is answered with a definite "yes".
The Ideal CBD For Hemorrhoids
Cibadol recognized vertical integration as the key to attaining top-quality CBD products at inexpensive prices. This led them to take the initiative years before to breed their genetics, cultivate their hemp, build proprietary extraction procedures, and produce everything in their cGMP- recommended warehouse. Their hemp is bred with little THC and rich CBD ratios while being always non-GMO. Cibadol's promise of high-quality CBD is supported by substantive third-party, lab testing to assure correct cannabinoid content.
Cibadol's assortment of CBD products includes Full-spectrum CBD, Broad-spectrum CBD, gummies, tinctures, and pills, to name a few.
Final Thoughts on CBD for Hemorrhoids
Hemorrhoids can lead to severe pain and discomfort. You can benefit from CBD, due to its pain-alleviating and anti-inflammatory features.
If you intend to use CBD for hemorrhoids, think of employing a formula that contains coconut oil, which is revealed to aid hemorrhoid pain. Take care not to apply topical CBD on broken skin.
In case hemorrhoids happen, it's prudent to consult a physician and talk about your treatment options, including using CBD oil. A discussion with an expert doctor will assist you not just decide the proper dosage for your instance of hemorrhoids but also prevent potential interactions with different medications.
---
Interesting Reads:
CBD for Inflammatory Bowel Disease