Cannabidiol or CBD is becoming very popular among pets and humans, and they are now used in almost all facets of our daily life. The potential of this market has recently been revealed as it has tapped into, conquered, or dominated some mega-corporations. In the last few years, the CBD market has increased. It is no longer restricted to a specific age or use; it even encompasses your pets. Pets throughout the country are allegedly living better lives thanks to the non-psychoactive Cannabis.
What makes CBD for pets different from CBD for people?
Can you feed your pets the same CBD oil you use for yourself, or is there a specific CBD oil you should use for pets? Let's look at it.
Also Read: How Many CBD Oil Drops Should I Take?
What Is CBD?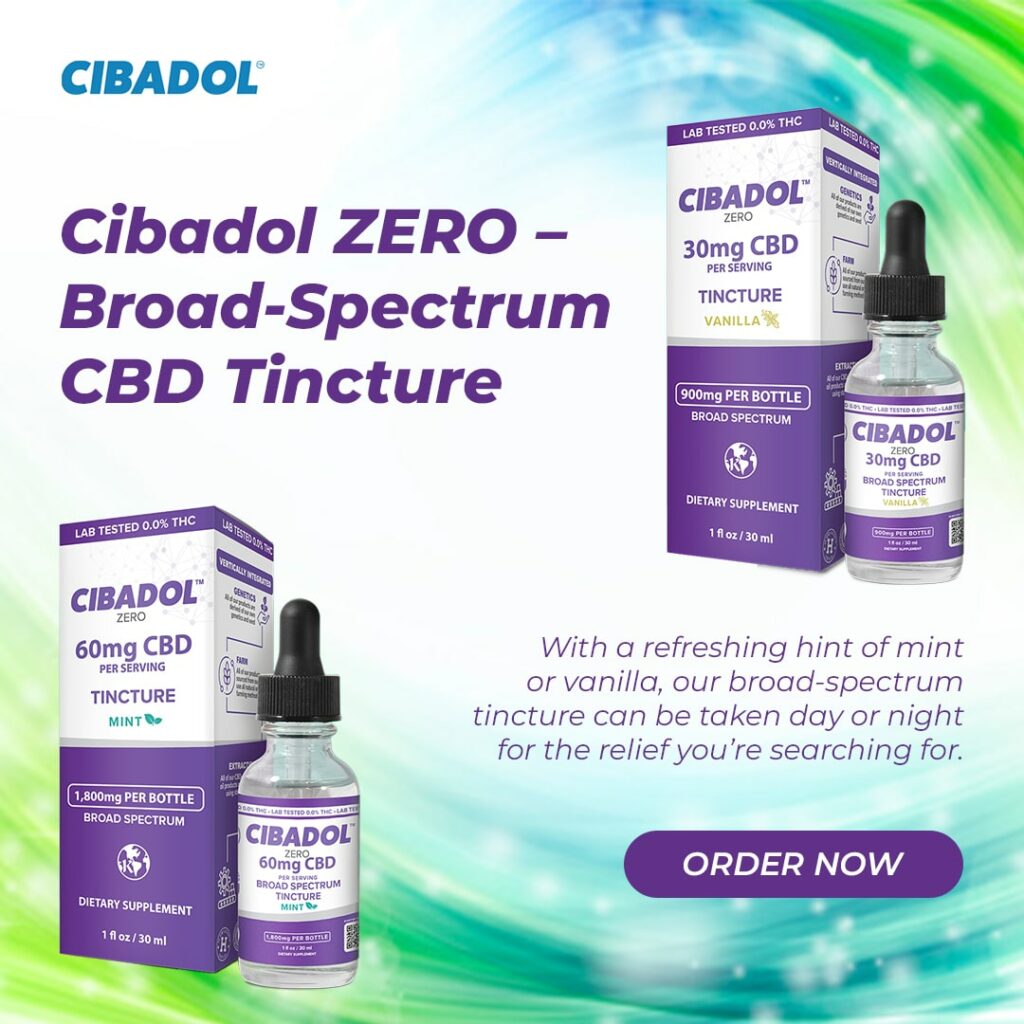 CBD is a naturally occurring compound used for the treatment of seizure disorders Lennox-Gastaut syndrome and Dravet syndrome. The Cannabis Sativa plant is native to central and western Asia. The plant consists of over four hundred chemical compounds. Among these chemical compounds, cannabinoids are the most important chemical compounds. Cannabinoids are formed by combining terpene, resorcinol, or benzopyran rings. We have a total of sixty cannabinoid chemicals. Here is the list of main cannabinoid chemicals: 
Tetrahydrocannabinol (THC)
Isomer delta (Δ9-THC)
Cannabidiol (CBD)
Cannabigerol (CBG)
Cannabinol (CBN)
Cannabichromene (CBC)
Olivetol
Among all of them, Isomer-delta and Tetrahydrocannabinol are psychoactive. These compounds have properties that help to get a mental state known as euphoria or high. CBD comes under non-psychoactive combinations. So it does not take you to a euphoric state. CBD has various pharmacologic benefits, pain relief and anti-inflammatory properties. Moreover, CBD prohibits the formation of leukotriene TXB4 in polymorphonuclear cells. Many people use CBD for pain, inflammation, anxiety, and stress.
Also Read: Everything To Know About Smoking CBD Oil
Cannabis-Derived Drugs Approved By FDA
The FDA has not approved the marketing of Cannabis. But the cannabis-derived chemicals CBD, dronabinol, and dronabinol products are approved. Briefly, FDA has approved these products:
Synthetic Cannabis-Related Drugs
To treat anorexia and AIDS, An active dronabinol (synthetic Δ9-THC). Nausea and vomiting are associated with anticancer chemotherapy. For the treatment product that has nabilone is recommended.
The Cannabis-Derived Chemical CBD
The FDA has approved CBD only for children of age two or above two. That, too, is for treating seizures suffering from Lennox-Gastaut syndrome and Dravet syndrome disorder, and it is the first and only FDA-approved CBD.
CBD For Pets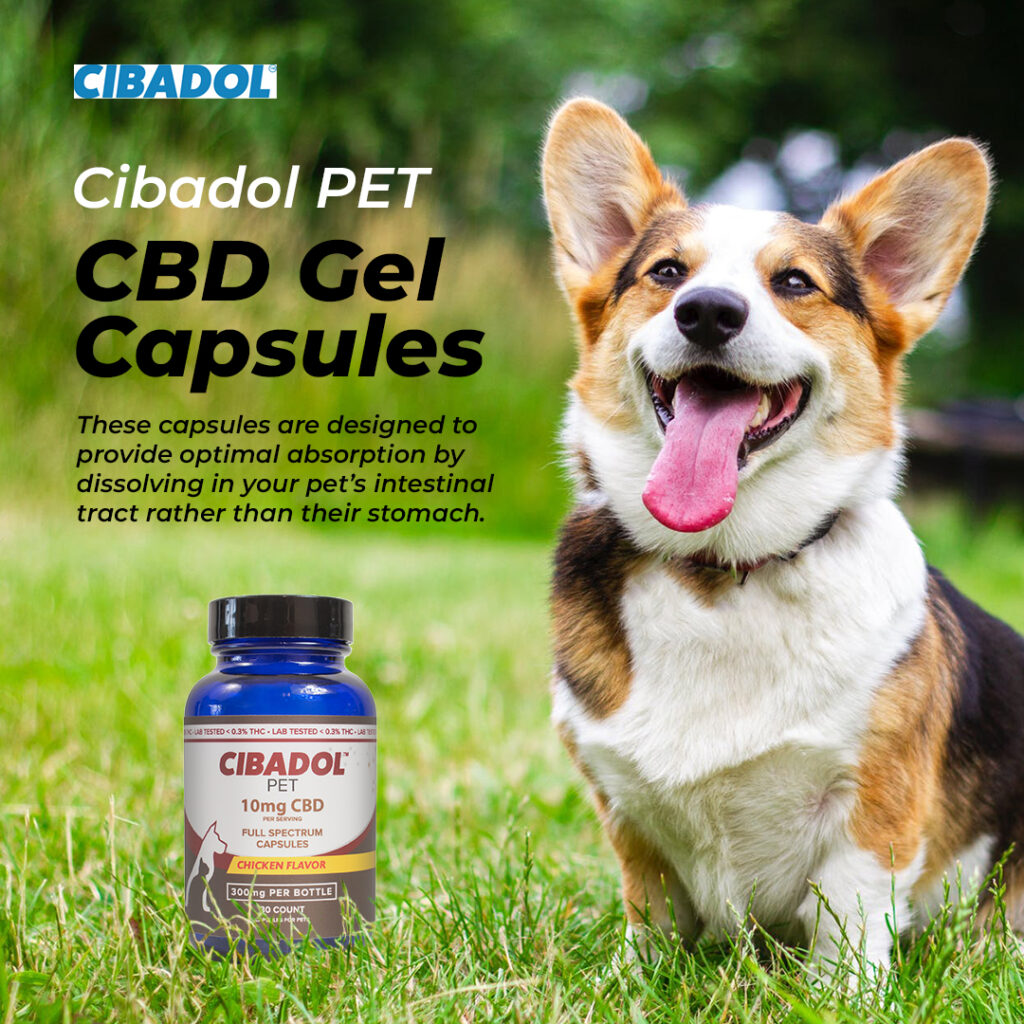 There isn't much research done on CBD for pets. The use of CBD for pets is continuously growing. The FDA has not approved CBD products for animals. So the products that are available in the market for pets are not tested. So companies also claim results that are not true.
The quality of these CBD products is also a concern. Suppose you have decided to give CBD to your pet, then you have to do proper research about the manufacturing of the product. You should contact the company through contact or website. Also, You need to look for a Certificate of Analysis (COA). It is not a good idea If the company can not provide up-to-date COA. This document verifies the ingredients written on the product and the ingredients used.
When your pets consume CBD, it gets metabolized and then goes to ECS. CBD is as beneficial for pets as it is for humans. You can use any regular oil when giving your pet CBD. Many pet-related CBD products are available in the market. It is in various forms, like CBD treats and chews, and CBD tinctures are also available for dogs. You can also add CBD spray to your pet's food.
CBD For Pets vs Humans
There is no difference between CBD for pets and humans. Recommendations for serving can be different, but manufacturing is the same. However, companies may add flavors like bacon or peanut butter for your cat or dog. It can also have carrier oil like cod liver or olive oil. So, it enhances the overall health of your beloved pet.
CBD Oils For Pets
You can use CBD oil made for humans on your pets if CBD benefits your pet. And you want to add CBD to their daily diet. But you should use only those products that are made for them only. CBD oil made for humans is more concentrated than made for animals, and serving the quantity they need can be more complicated than for humans. Products made for humans can also have essential oils that can harm your pets. Therefore, using pet oil is recommended.
Pets need care when giving them CBD treats. Pets also go crazy for treats. It is made with beef flavor and consists of two milligrams of CBD per treat. Treats are easy to give, and it is possible to provide precisely. The only difference between CBD for pets and humans is milligram content and added flavors. It also comes down to how CBD reacts with the endocannabinoid system.
Endocannabinoid System Of Your Pet
CB1 and CB2 are two cannabinoid receptors. They are part of the Endocannabinoid System (ECS). CB1 is in the central nervous system and is responsible for memory, motor movements, and cognition. CB2 receptors are the immune system. In the peripheral nervous system, CB2 receptors are located. The ECS is responsible for the following function: 
Muscle movement
mood regulation
memory
appetite
balance and coordination
When ECS works effectively, optimum balance is gained by our body.
CBD Forms For Pets
A variety of products are available in the market for your pet if your veterinarian suggests. CBD oils, creams, lotions, gels, and treats are available in the market. It is easy to give CBD to your pet with a dropper as you can increase the dose slowly. CBD consumed by mouth or kept under the tongue has a fixed dosage. These include tablets, capsules, or treats.
Benefits Of Consuming CBD For Pets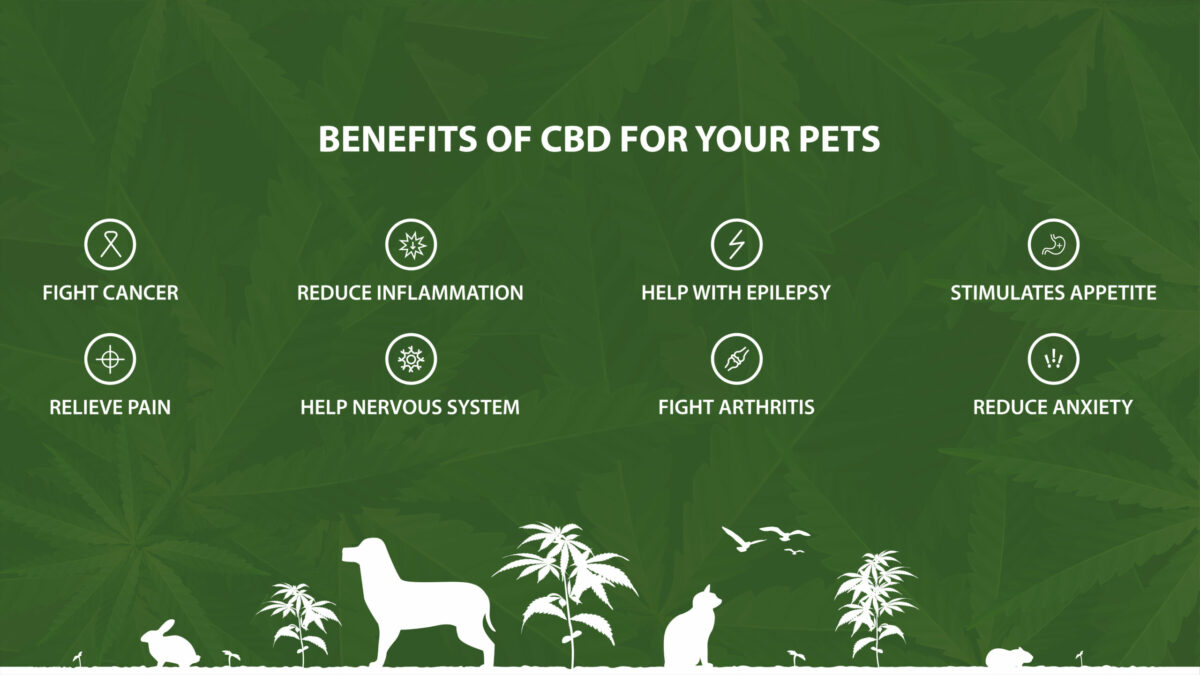 CBD benefits animals in various conditions like inflammation, seizures, and anxiety problems and has anti-inflammatory and pain-relief properties. The health benefits of CBD also depend on how it reacts with the endocannabinoid system (ECS). ECS balances all processes in our body, and ECS functions differently for every pet.
1. Pain
Pain and inflammation get reduced by CBD. After, it gets absorbed into our pet's body. But exactly how it works is not known. It said that it targets ECS and those nerves that cause pain. Some studies show that osteoarthritis aches and pain relieves by lowering joint inflammation.
2. Anxiety
Yes, animals do experience anxiety, just like humans. It causes troubles like urinating inappropriately. CBD reduces nervousness and provides a calm feeling. The reason is that CBD may activate the same areas that serotonin does. Serotonin is a hormone that is responsible for making us happy and relaxed.
3. Seizures
When you combine CBD with traditional anti-seizure medications, it helps in reducing seizures. But experts don't fully understand how CBD reduces them, and it's believed that it prevents nerves from firing too much in the brain, and CBD reduces the electrolytes that have a role in seizures.
Dosage Of CBD For Pets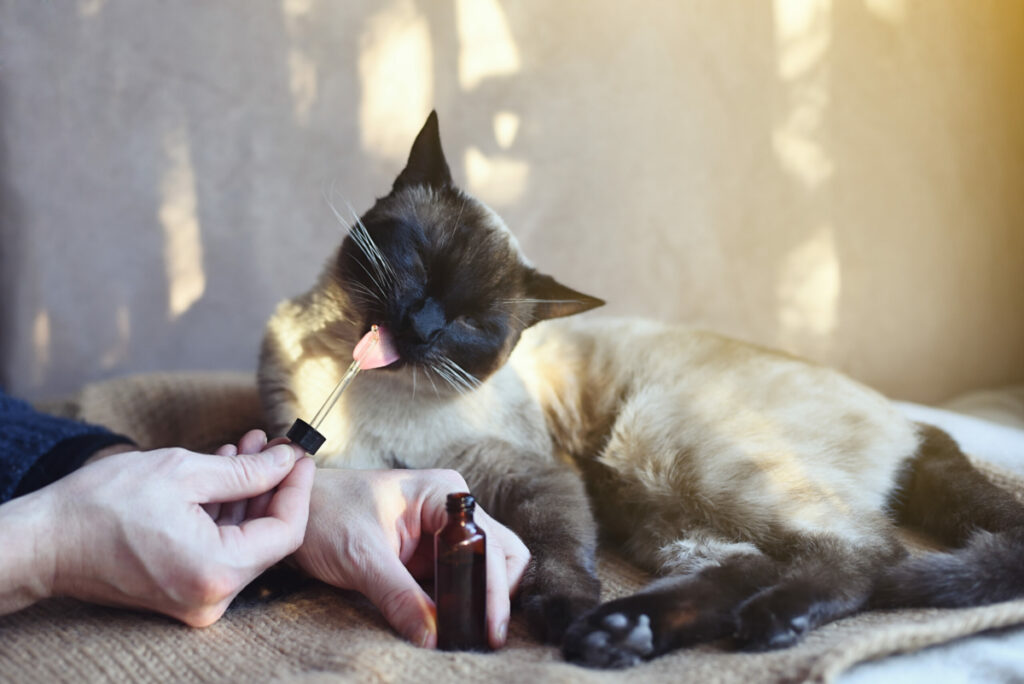 We need more research to know the exact dose. FDA also does not approve any CBD product to use for animals. Make sure to check the following things because the dose for CBD varies for various products.
Studies tell that two milligrams of CBD per kilogram of body weight consumed twice daily eliminates pain without any side effects. CBD oil also helps in osteoarthritis. But they may cause some damage to the liver suggested by blood test reports. Therefore, a veteran should be involved in the process. Moreover, you should begin with a small dose and increase it slowly. Due to a lack of research, we do not know the limit for animals.
Also Read: Use Of CBD For Treatment Of Varicose Veins
How Do Animals React If CBD Is Helping Or Not?
Pets could not tell how they felt after consuming CBD. Therefore, the only way is to watch their behavior. After giving them CBD, you should look after them to check for any improvements in their symptoms. It may take a few weeks or thirty minutes to see whether it is helping them or not.
How CBD reacts varies from person to person and animal to animal. Still, if your veteran suggests you use CBD, then you may go from many brands, forms, and doses to find out what suits your friend best. Although finding the best product for your four-legged friend requires patience. But to see your pet healthy it's worth it.
Also Read: How CBD Is Helpful For Herniated Disc?
Are Human CBD Products Safe To Use For Pets?
CBD that we found in human products is the same in animal products. So, CBD for humans seems OK for your pet. But you should check the ingredients because your pet could be allergic or toxic to them—for example, chocolates, essential oils, artificial sweeteners, etc. Therefore, animal CBD products are manufactured according to your furry friend. Some products have a grassy taste which many animals don't like.
Can Humans Take Pet CBD Oil or Not?
People can consume CBD oil intended for pets. There are a few things to keep in mind, though.
Compared to what humans generally take, the recommended dosage amounts for pets will be substantially lower.
If humans wish to use the identical CBD to their dogs, they should use human-grade CBD oil for their animals. Some CBD products for pets may contain other compounds that may be suitable for pets but are not always of human-grade quality.
CBD oil and tinctures for pets may contain a natural flavor appealing to dogs or cats but not necessarily humans.
Also Read: How Can CBD Help With Gastritis
Can CBD Make Our Pets High?
CBD comes under a non-psychoactive chemical compound, and it does not cause a high or euphoric effect. However, if your pet seems to have a euphoric effect, Then the CBD product must be full-spectrum CBD. Full-spectrum CBD consists of Tetrahydrocannabinol (THC). THC is a psychoactive compound that is responsible for the euphoric effect. Due to the Agriculture Improvement Act of 2018, 0.3% THC is the legal limit. But this small amount of THC may cause side effects.
Also Read: How To Find Your CBD Strength
Final Thoughts On CBD For Pets vs Humans
There is no distinction between CBD for pets vs humans. However, the ingredients used for human CBD products may differ from the ones used for pets. The components in CBD products for animals need not be of human-grade quality. Before giving CBD oil or other products to people or dogs, it's crucial always to do your homework on the substances.
Although there is still much to learn about CBD's impact on animals, millions of people have discovered its many advantages to their pets. Use only CBD oils, treats, and items of the highest caliber; the best way to do this is to buy only from recognized producers.  The company should provide you with a certificate of analysis from a third-party testing lab.
---
Interesting Reads:
How To Incorporate CBD Into Your Wellness Routine?
Different Ways To Transform Your Home Into A Restful Sanctuary
CBD Tincture vs. Vape vs. Edibles Compared: The Best Way To Take CBD