Using CBD For Plantar Fasciitis… is it a possibility?
Plantar Fasciitis is an ailment that affects the heel. But how can you get rid of it? CBD, one of the cannabinoids is associated with a lot of things. One of the most-used reasons for CBD is the relief it gives from pain and inflammation. Athletes are also using CBD to relieve everyday pain and inflammation. So, should you be using CBD as well?  In this article, let's understand what CBD is, its legality, what plantar fasciitis is, the causes, symptoms, and whether CBD can help with the pain and inflammation caused by it.
Read on to know more about how the usage of CBD for Plantar fasciitis helps in alleviating the symptoms of the disease.
What is CBD?
You've probably heard about CBD before. It also appears in grocery aisles and perhaps on news feeds. It's the hottest topic in town and is being talked about every day! CBD is one of the more than 100 compounds found in cannabis plants and is popular for offering potential health benefits without the feeling of getting 'high'. This is because CBD does not produce the same effects as the other commonly known cannabinoid, tetrahydrocannabinol (THC).
CBD may provide relief from some common conditions, including:
Types of CBD
There are three main types of CBD products:
Full Spectrum: This type of CBD contains all the compounds that cannabis plants naturally provide. That is, THC is also included. Federally approved full-spectrum hemp-derived CBD contains less than 0.3 percent THC by dry weight.
Broad-Spectrum: This type provides all naturally occurring compounds in plants except THC. However, a small amount may remain. This type of CBD normally still has terpenes and flavonoids.
Isolate: If you want the purest form of CBD, this is it. It should have nothing but CBD in it, though it's still possible for trace levels of other cannabinoids to remain. It's worth pointing out that, when CBD and THC work together, it creates what is known as the entourage effect.
Taking CBD and THC together can be more successful for pain.
You can find CBD in many forms, including:
Oils
Pills and Capsules
Topicals (lotions, creams, salves)
Bath bombs
Bath salts
Beauty products
Is CBD legal?
You all know about the 2018 Farm Bill. It removed hemp from the definition of marijuana. So hemp products that have <0.3% THC are legal. Products with more than 0.3% THC are under the definition of marijuana and make them illegal. But it can be legal under some state laws, which you need to check!
What is Plantar Fasciitis?
This 2022 overview of plantar fasciitis explains this condition. The plantar fascia is a ligament in the heel and can get irritated or degenerate. This ligament helps with movement, flexibility, and shock absorption. So you can imagine that plantar fasciitis can get painful.
As per this review, the person would have difficulty moving and exercising, might be injury-prone, and have infections, bruise aches, etc.
 Symptoms
The main symptoms of plantar fasciitis are sharp pain in the heel and skeletal muscle in the heel or foot. This condition accounts for 10% of all running-related injuries. Pain decreases when a person begins exercising, but increases as they are active all day long. Plantar fasciitis can also adversely affect the flexibility of the foot and its natural support of the arch.
Causes
Plantar fasciitis can develop due to inflammation and microtraumas near the heel. Some of the factors that stress this ligament and can cause the condition include:
Obesity
Spending a lot of time standing
Tightness in the Achilles tendon
Does CBD Oil Help With Plantar Fasciitis?
Some studies on CBD's ability to reduce pain have found favorable results. For example, a 2015 study researched rats with arthritis. CBD was thriving in reducing inflammation without apparent side effects.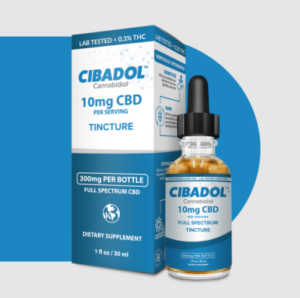 In another 2017 study, it was found that CBD reduced inflammation levels in rats.
It is advisable to consult a doctor before trying CBD for plantar fasciitis. Doctors may be able to recommend treatments backed by other studies that may give better results. Typical treatments for plantar fasciitis include painkillers, freezing, and stretching. So does CBD help with plantar fasciitis pain? Yes. The foot condition deals with pain and CBD is known to reduce pain and inflammation.
Essential Oils For Plantar Fasciitis Pain
Healing usually involves taking the essential oil in the form of a capsule, mixing the oil in any combination, and using it directly on the heel or any of the above combinations. increase. The good news is that if you are suffering from heel pain and want to try essential oils, there are far fewer risks or adverse effects associated with these oils.
Some essential oils that you can use include:
Peppermint oil: has anti-inflammatory properties and can lessen pain.
Rosemary oil: is famous for being a pain reliever and helps in reducing inflammation
Lavender oil: has antiseptic and anti-inflammatory traits that can offer pain relief
Frankincense oil: has healing properties, can work with the immune system to reduce pain
Eucalyptus oil: helps with spasms and cramps, acts as a pain reliever
Using an essential oil:
You need to dilute essential oils in carrier oils such as jojoba oil or coconut oil
Use it as a massage oil and rub on the affected area
Add essential oils with Epsom salt in warm water and soak your feet for relief
Buying CBD For Plantar Fasciitis
Buying CBD For Plantar Fasciitis. There are various websites online that deal in CBD products, but Cibadol is amazing! Some of their products you can use include Full-Spectrum CBD tinctures and THC-free muscle gel roll-on. The products are easy to use and can be carried anywhere. Moreover, the products of Cibadol are vegan, cruelty-free, non-GMO certified, and Kosher, so you can trust them! They also have third-party certification and a complete list of ingredients on their website.
What are you waiting for? Add CBD to your lifestyle and make your life better!
---
Interesting Reads: 
How to Avoid And Eliminate Neck Pain 
CBD For Depression: What Does The Research Say