With a variety of products like oil, capsules, edibles, vapes, and many more, CBD has been proven to be an easy and effective way to consume the cannabis or hemp plant without getting intoxicated. Since its legalization, many brands have invested in this business both online and offline. There are two main kinds of CBD products available in the market today – CBD Full Spectrum and CBD Isolate. In this article, we will look at the major differences between Full Spectrum vs Isolate CBD.
The research around CBD has been going on for over a decade and right now, it is at its peak. With a ton of medicinal qualities that it possesses, CBD is gradually becoming the most prioritized form of medication in the modern era. Until a few years ago, it was difficult to obtain CBD products in most parts of the world. However, over the last few years, a lot of states within the US and several other countries around the world have legalized the use of CBD products, along with its sister extracts like CBG, CBN, and CBC.
What is CBD?
Cannabidiol (CBD) is a non-intoxicating extract of cannabis or hemp plants that is known for its medicinal properties all over the globe. Although the research around CBD is not vast, it has proven to be beneficial for several illnesses and has been made legal for the same reason. Legally available CBD products contain less than 0.5% of THC, the compound that induces the feeling of getting "high". Due to this, it has been possible to reap all the benefits of the cannabis and hemp plant without getting worried about getting high or addicted to the plants.
Full Spectrum CBD vs Isolate CBD
Let us look at the differences between Full Spectrum vs Isolate CBD
What is CBD Full Spectrum?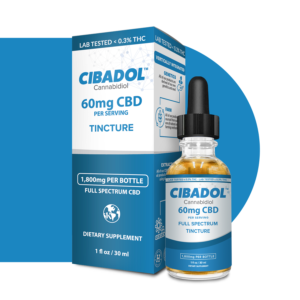 CBD Full Spectrum products are products that contain small amounts of other cannabinoids like THC, CBG, CBN, and CBC. Several studies have shown that all these cannabinoids when working together, can have added effectiveness than taking any of these cannabinoids alone. This is called the Entourage Effect. In addition to that, these compounds also help give unique scents and flavors to the product. This is why a lot of people prefer to use Full Spectrum CBD.
One 2011 review in the British Journal of Pharmacology found that full Spectrum CBD products may be highly helpful for conditions like anxiety, pain, inflammation, seizures, cancer, fungal infections, and many more. The same study also found that CBD may help lessen the unwanted THC effects, like hunger, anxiety, and the feeling of getting "high".
Moreover, this research from 2018 found that some of the extracts of the hemp plants when working with CBD may help reduce inflammation and offer neuroprotective effects. However, as with a lot of other aspects of CBD, research around the effectiveness of the entourage effect is not at its peak, and not everyone agrees with it. This is where CBD Isolate comes into the picture.
Why choose CBD Full Spectrum?
You may want to choose CBD Full Spectrum if you are looking for the following things –
Will Not Make You High:  Since all the legally available CBD products contain less than 0.5% THC, you would not get the feeling of "high".
Flavorful products: Other cannabinoids like CBG, CBC, and CBN help give scent and flavors to the products. Even unflavored varieties of full-spectrum CBD will have an earthy taste by default.
A less refined product:  Full-spectrum CBD products are only refined to lower the amount of THC in them. Isolate CBD products, on the other hand, are more refined.
What is CBD Isolate?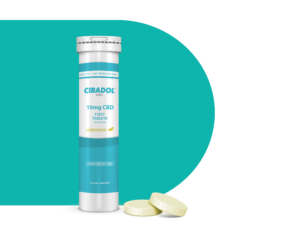 CBD Isolate products are the products made from hemp plants that are further refined to contain only CBD. A lot of people may want to use CBD but are not convinced about THC and other cannabinoids. That is why they use CBD Isolate, the purest form of CBD. Although CBD Isolate may not offer the benefits of the entourage effect, this research suggests that taking CBD Isolate may still be quite beneficial for the body.
Why choose CBD Isolate?
You may want to choose CBD Isolate if you are looking for the following things –
 To avoid THC altogether
Want to take large doses of CBD
Want flavorless products. Although some CBD Isolate products have added flavoring, unflavored products are easy to find.
Summing Up
Both CBD Full Spectrum and CBD Isolate products have their own advantages. Either way, it is a given that CBD products have several benefits and can be used by anyone. Now that you know what these products contain, you may be able to decide which is best for you!
---
Full Spectrum CBD & The Entourage Effect