CBD or Cannabidiol is medical marijuana that is directly derived from the hemp plant or is prepared in the laboratory. Even though it is a cousin of marijuana, it doesn't have any bad effects on the human body but it can be helpful in many ways. It is found to have a curing influence on childhood diseases like Dravet syndrome and Lennox- Gastaut syndrome. It is also said that CBD can help in detoxification.
What is CBD?
The hemp plant consists of over 161 compounds. Among these two are very popular. The first one is THC or tetrahydrocannabinol which is responsible for the high feeling and has effects against some inflammation and also helps in pain relief. The next compound is CBD or Cannabidiol that helps to maintain the overall wellbeing of the endocrine, immune and neurological systems in the body. As humans have cannabinoid receptors in the body CBD will be able to form a symbiotic relationship with it. This is the cause for the good effects that this compound has on our bodies.
Can CBD Cause a 'HIGH'?
Cannabidiol does not cause a high when consumed. There is no medical evidence proving that CBD is harmful to the body. Many people are worried that the intake of this medicine can have adverse effects as any other drug. But it is not true. CBD can act as a solution for all the toxins around us. CBD when used in the right quantity has many good effects on the body. The situation called "high" is actually caused by a chemical called THC.
What is Detoxing?
Toxins are compounds or substances that are harmful to our bodies. We are exposed to these substances and our body alone cannot filter out these chemicals. These chemicals can cause serious harm to the human body. Overexposure to these toxins may cause serious diseases like cancer. We used to consume berries due to their antioxidative properties. But there are better solutions now. Detoxification is the process of removal of these toxins from our bodies. Even though our body already does this on its own, it will not be able to keep up when we are exposed to a large quantity of these toxins.
CBD and Detoxification
Scientists recently found out that CBD can help to detoxify the body by interacting with the endocannabinoid system. Detoxification is achieved through the regulation of homeostasis. Cannabidiol helps to improve the efficiency of the liver. So it will be able to process and separate waste materials more quickly. As a by-product of this process hormone balance is also maintained in the body. This helps to keep away problems due to hormone imbalance like eczema, headache, mood swings, weight gain, etc.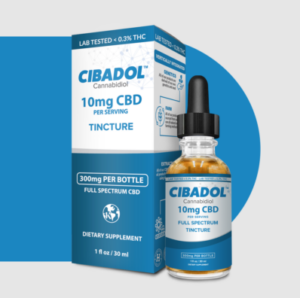 Detoxification from many addictive substances like drugs and alcohol can be achieved by the right use of CBD. It helps to reduce anxiety and stress thus making the mind and body healthier than ever. CBD has been shown to reduce inflammation and obesity. It also helps to improve cardiovascular health. The good effect of CBD was proved by a study conducted by the department of biochemistry and molecular pharmacology at the University of Massachusetts Medical School. CBD Help For Detox also as well as fight against diabetes and cholesterol.
How does CBD Work?
In the mid-1990s scientists discovered that the human body contains and produces cannabinoids called endocannabinoids. Cannabinoid receptors are more in number than any other receptors in the human body. These receptors modulate the overall physiology of our bodies. The intake of CBD results in the stimulation of these receptors and thus improving the overall performance of the internal organs and neural systems. Toxins and other waste materials will be sorted and filtered out faster than before.
Major Health Benefits of CBD
CBD is found to have many health benefits. It helps with:
    Anxiety: Studies indicate that cannabidiol is very good at fighting against anxiety.
    Insomnia: CBD helps with both falling asleep and sleeplessness.
    Chronic pain: Studies suggest that CBD has a curative influence against inflammations and pain due to arthritis when applied to the skin. It is also good against neuropathic pains which are difficult to treat.
    Addiction: CBD is found to be very effective in fighting against addiction.
    It is also found that CBD can fight against depression
    CBD may be effective against cancer-related symptoms and the side effects caused by cancer treatment.
    CBD can be used to treat acne due to its anti-inflammatory properties.
    CBD can also help heart patients to improve their heart health.
    It may help people with diseases like schizophrenia and other mental disorders.
Possible Side Effects
CBD is found to have side effects when used excessively. Major side effects include nausea, irritability, and fatigue. It may also increase the level of blood thinning and may react with other medicines that you take as CBD has a direct influence on the liver. It is possible that people with a regular intake of CBD will be having abnormalities in liver tests. So be sure to inform your doctor about this before conducting tests. Even though CBD is not found to have any addictive properties, overuse can have its own consequences.
How To Take CBD?
CBD is available in many forms such as oils, capsules, extracts, and even ointments that can be applied directly to the skin. If you are looking to reduce inflammations and muscle-related pains CBD infused oils will be the best choice for you. The antioxidative effect of CBD helps in curing these kinds of illnesses easily and effectively. There is no clear-cut picture about the dosage of CBD. CBD Full Spectrum Tincture or spray helps CBD to directly enter the bloodstream and can have faster effects.
Verdict On CBD Detox
CBD, which is often misinterpreted as a drug helps to eliminate the toxins from the human body. It thus makes the functioning of internal organs smoother. It is available in many forms for ease of use. So use it in the right amount and the right time for better results.
---
Interested Reads:
Using CBD To Treat Ingrown Hairs
CBD Oil For Canker Sore Treatment