CBD Isolate vs Distillate…Which one is better?
Consumers will eventually have to choose between CBD isolate and CBD distillate in the ever-expanding market of CBD products. To aid in the decision-making process, it's vital to understand the differences between CBD Isolate and Distillate.
Certification For Good Manufacturing Practices (cGMP)
Before we get into the differences between CBD Isolate vs Distillate, it's vital to remember that not all products are created equal. Anyone interested in using any of CBD Isolate vs Distillate products should always make sure they are purchasing them from cGMP-certified facilities, such as ours.
Also Read: Cannabinoid Therapy
What is CBD Isolate?
Isolate is a chemical phrase that denotes that the single component is the material mentioned. We're talking about cannabidiol, or CBD, in this situation. CBD isolate, on the other hand, is the purest form of CBD, containing no additional cannabinoids, terpenes, fats, lipids, or other chemicals present in the hemp plant. Isolate CBD is a white powdery substance that contains 99.9% CBD.
Hemp processors take the hemp plant and remove the cannabinoids from the plant material using chemistry and biochemistry procedures, then isolate CBD in its purest form. In truth, distillate is a byproduct of the isolate CBD manufacturing process.
What Is CBD Distillate?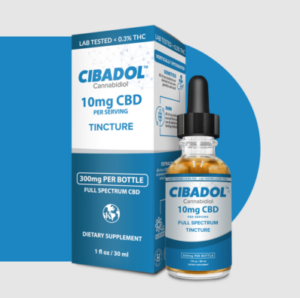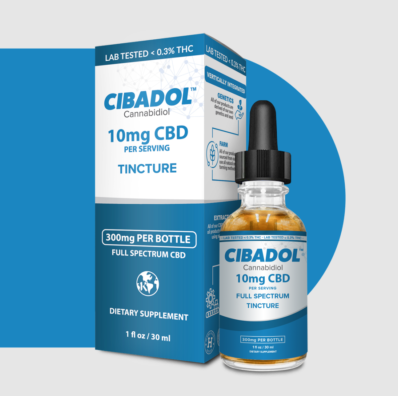 The distillate is has been processed through distillation and is highly refined. CBD distillate is golden in color and a viscous liquid that contains 70-80% CBD, as well as minor cannabinoids. The process of distillation is the evaporation and condensation of a liquid to cleanse it.
After eliminating the ethanol solvent that was used to extract the CBD from the hemp plant, a form of distillation called wipe-film is used to separate CBD from other chemicals in the crude oil based on boiling point differences. The CBD condensate and terpenes are collected in separate condensers. On the other hand, the remaining material is made up of chemicals with high boiling points that have never evaporated.
Also Read: Get Better With CBD For Down Syndrome
How is CBD Isolate made from Distillate?
The oil goes through a process called recrystallization once it has been purified. Recrystallization is a chemistry procedure for purifying compounds. The desired component can be separated, and contaminants in the solution can be eliminated. Recrystallization is achieved by adding a solvent (a chemical that can dissolve other compounds) to a mixture, in this case, CBD distillate, and heating it until the distillate completely dissolves in solution. The temperature of the mixture is considerably reduced after the CBD distillate dissolves, a process known as "crashing."
The CBD molecules within the mixture rearrange into a crystalline structure when the mixture cools, isolating themselves from the rest of the mixture. Recrystallization is a well-known temperature manipulation process used in organic chemistry laboratories. The composition of the isolate is determined and certified as entirely CBD with non-detectable (ND) quantities of other cannabinoids. This process is carried out using modern chemical technology. As a result, pure CBD extracts and finished products have no THC.
The composition of each hemp extract varies, as does the physical appearance of isolate and distillate. Isolate is cannabidiol in its purest form, as previously stated. The distillate, on the other hand, is an extract that contains not only cannabidiol, but also other cannabinoids including cannabigerol (CBG), cannabinol (CBN), and tetrahydrocannabinol (THC). Terpenes, which give the hemp plant its distinct flavor and smell, are also present in the distillate.
CBD Isolate vs Distillate: Which Is Better?
Check out the differences for CBD Isolate vs Distillate discussed below:
CBD Isolate vs Distillate: THC Levels
Some consumers are sensitive to THC, have negative side effects. They are advised to avoid THC ingestion in any form owing to workplace drug testing. Delve into THC Isolate vs Distillate, to estimate the levels for both. Full-spectrum distillates may be more beneficial in giving relief than isolate CBD for those who do not experience negative effects or are concerned about consuming extremely little amounts of THC. Because the multiple cannabinoids act together synergistically, full-spectrum distillate is the most effective of these products. Hence, the THC levels for CBD Isolate vs Distillate explains distilled version more better for any user.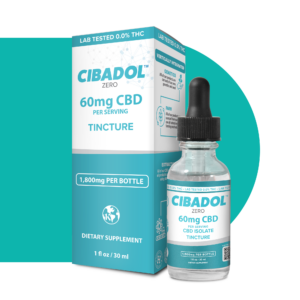 The "entourage effect" is a term used to describe this phenomenon. CBD, as well as all other cannabinoids naturally present in the Cannabis sativa plant, are beneficial to users. THC has been demonstrated to have pain-relieving and sleep-inducing properties, but it can also make some people anxious. Even though the concentration is quite low, it's crucial to choose your extract carefully.
When compared to the apparent wealth of information available on THC and CBD, research on CBG's therapeutic benefits is sparse, but there are early studies linking the compound to a variety of potential therapeutic uses, including treating glaucoma, reducing inflammation, and many more. CBN also fights free radicals in the circulation and has pain-relieving properties comparable to THC.
CBD Isolate vs Distillate: Anxiety or pain
You might find that CBD isolate is just what you need, or that you require the help of other cannabinoids to relieve symptoms like joint pain or anxiety. CBD isolate appears to be a good fit for some people, who are looking for a way to reduce anxiety or improve their cognitive abilities. Although CBD Isolate lacks the entourage effect, there are no psychotropic side effects, no taste or odor, and no chance of passing a urine test.
CBD isolate is advised for people looking for the most concentrated form of CBD or for those who want a higher dose to achieve the desired effect. CBD isolate-derived products are the ideal place to start if you're new to cannabinoids.
Purchasing CBD Products
That's all there is to know about the major distinctions between CBD isolation and CBD distillate. Let's have a look at a few products from Cibadol, one of the greatest CBD companies on the market. Cibadol is a well-reputed organization that offers a wide range of high-quality CBD products. To assure the highest quality, they acquire their CBD from organically grown hemp plants.
On their website, you may also discover results from third-party lab tests.  Cibadol uses less than 0.3% THC in all of its products to avoid any psychoactive effects. Zero THC CBD Tincture,   as you might have heard about it, unaware of what does THC Free mean? In another words, it is Broad Spectrum from the hemp extract. Hence, CBD Gummies, CBD Fizzy Tablets, and Zero THC Muscle Gel Roll-On are some of the best CBD isolate products available here.
---
Interesting Reads: 
Can CBD Cure Ringworm In Dogs?
CBD Buyer's Guide: Everything You Want To Know
CBD Cranberry Cheese Bites: Enjoy This Favorite Holiday Treat