The benefits of CBD for pain relief are becoming more widely known in the medical world. It is being increasingly used as a treatment option by thousands of people all around the world.
Adding CBD oil to lemonade is a pleasant way to absorb broad-spectrum CBD while also reaping all of the other advantages CBD has to offer, such as a greater sense of calm and true relaxation. Take a look at the recipes and find out more about CBD.
What Is CBD?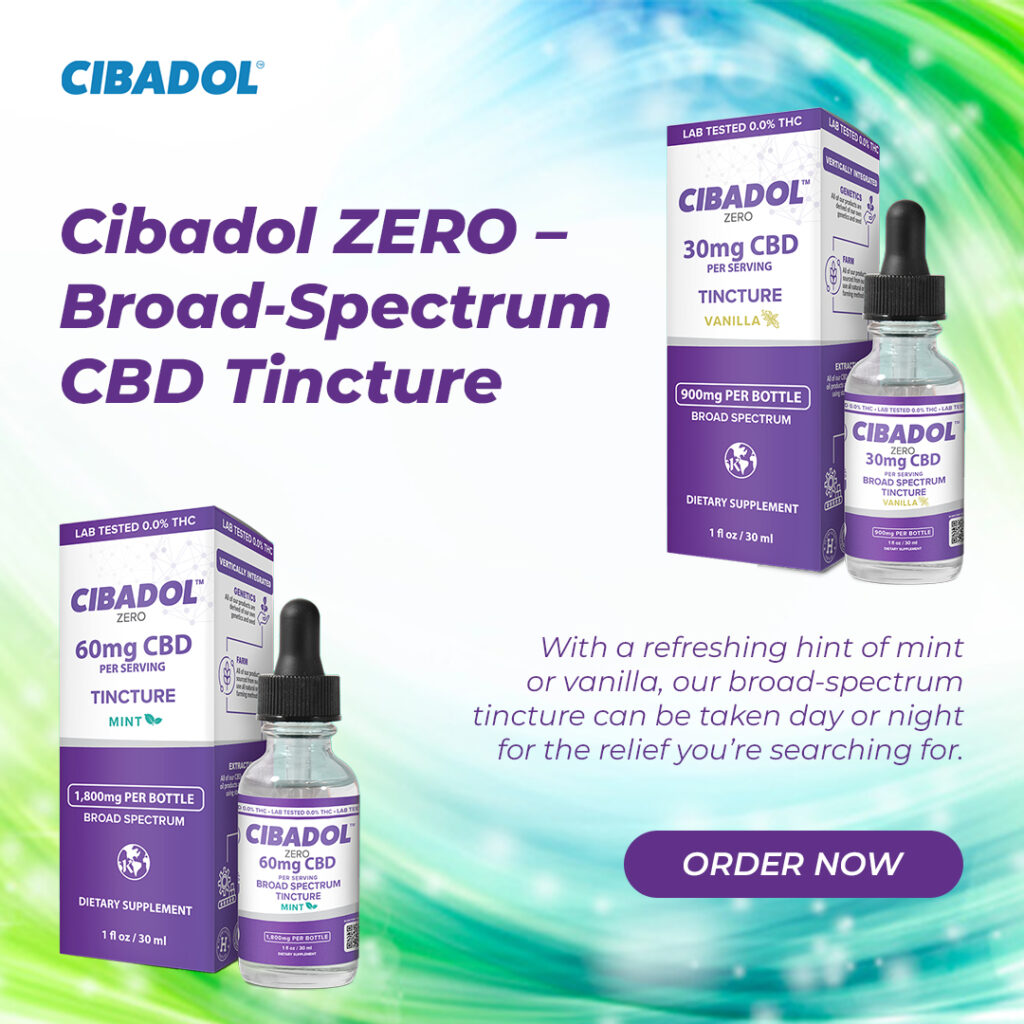 CBD is a known chemical substance found in the Cannabis sativa plant. Generally, this plant goes by the name hemp or cannabis. In the United States, one type of CBD is approved as a seizure medication. CBD is a perfectly legal substance. Products made from agricultural hemp that include less than.3% THC are deemed legal!
Cannabinoids are a group of over 80 chemicals found in the Cannabis sativa plant. The most well-known component of cannabis is delta-9-tetrahydrocannabinol (THC). CBD, on the other hand, is derived from hemp, a type of Cannabis sativa plant that has just trace quantities of THC. CBD appears to have effects on specific brain chemicals, but not in the same way that THC does.
The fact is, CBD is effective in treating a wide range of conditions. One of the most common ways CBD can get used is as a cooking ingredient for many dishes such as bread, soups, salad dressings, dips, smoothies, and baked goods. It makes it a great complement to different meals or snacks that people eat daily. CBD is so appealing because it is non-intoxicating; there is no high to speak of from using it, at least not if you are looking for things like anxiety reduction, relaxation, anti-inflammatory relief, or pain management.
Also Read: Wellness First Gift Ideas For Father's Day
CBD Drinks
CBD Mocktails Cannabidiol is a cannabis compound that can be consumed effectively without the mind-altering effects of THC (the primary psychoactive cannabinoid in marijuana). Hemp is legal under federal law, which means it is also lawful to buy CBD online or in stores that sell hemp products in your area if you have a medical need for CBD oil or cannabidiol supplements. If you are not that familiar with CBD Lemonade, here is what you need to know:
CBD Lemonade is the newest trend in CBD drinks. These will be perfect if you are searching for a refreshing drink with lemon and CBD! It is also simple to make. You can add up some more ingredients to your CBD lemonade. You can use fresh ingredients that are readily available throughout the year at your local market, grocery store, or farmer's market (or even the garden!). Anyone who uses a full spectrum cannabinoid supplement knows about the major benefits of using this form of ingestion, but some consumers use CBD isolates instead of a full spectrum.
Sugar In The CBD Lemonade
There are thousands of unique hemp oil and CBD products out there. Each gets tailored for a particular purpose or target group – be it health, wellness, beauty, anti-aging, energy enhancement, relief, or even if you want to buy online!
Choosing one can be tricky, so we have provided our top five favorite and most affordable options you can buy today with any new nutritional supplement choice. That means you are not required to add artificial sweetener to your CBD lemonade. You can add these natural sweeteners if you want your drink to be sweet.
Raw Honey: Raw honey is the primary source of antioxidants, vitamins, and minerals. The reason behind its long range of benefits is its natural production. These are not filtered or pasteurized in the factory. It contains bees and pollen.
Maple Syrup: Maple syrup is similar to honey in health benefits. It contains antioxidants and anti-inflammatory properties. Maple syrup is also helpful in digestion.
Coconut Palm Sugar: Coconut palm sugar is not available easily. Although, the advantage of coconut palm sugar surpasses both mentioned above. Not only that, it is rather more delicious and an optimum substitute for artificial sweeteners. Coconut palm sugar is formed from the sap of the trees when it gets exposed to heat. It is pretty much different from regular sugar and has a granular structure. It has a richer taste, and it is brown.
Classic CBD Lemonade Recipe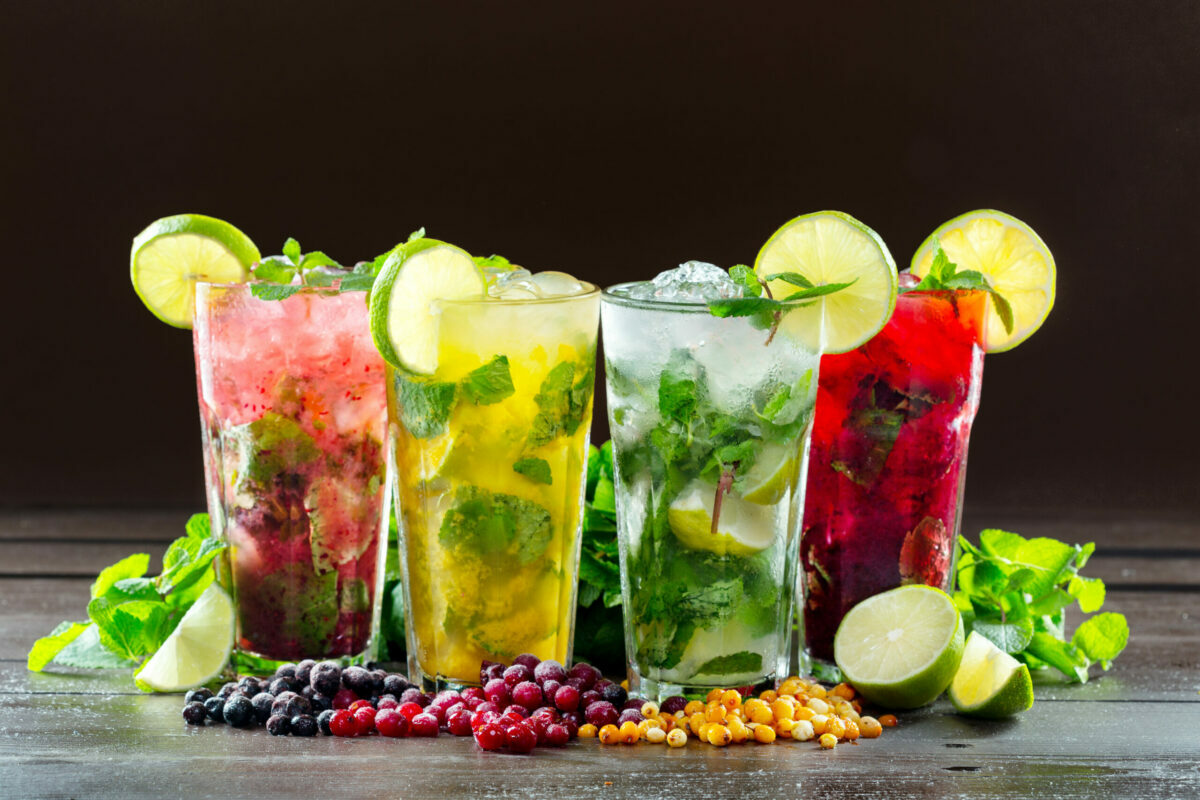 As we know, CBD oil can help people suffering from anxiety disorders such as social phobia, generalized anxiety disorder (GAD), panic attacks, obsessive-compulsive disorder (OCD), and post-traumatic stress disorder (PTSD). It may be effective in treating acute cases of generalized anxiety, where one is anxious about various events rather than just one specific circumstance. You can also add it to your regular drink to refresh you to the core. So let us talk about the process of making classic CBD lemonade. You can enjoy the drink with or without adding other ingredients (like fruits, sweeteners, etc). On the other hand, you can try this classic drink the way it is. 
For this recipe, you will need:
One cup sugar/ ⅓ cup sugar alternative.
5 cups of water.
One cup of seltzer/sparkling water.
6-8 lemons, juiced/ 1 cup lemon juice.
6 tsp water-soluble CBD oil, or however much you would like to use.
One bunch of fresh mint to garnish.
Preparation
First of all, add one cup of water and one cup of sugar to a separate saucepan. The mixture is required to be heated until sugar dissolves completely in the solution. After that, put aside the mixture and let it cool down at room temperature.
Extract the juice obtained from the lemon into a bowl. Remove the pulp and pips from the juice. You can use a sieve to separate the juice from the pips and pulps. Add the lemon juice to a larger jug.
Add water to the jug (in which you have poured lemon juice). Also, add CBD oil and the sugar mixture that you have kept to cool down. Mix them thoroughly to make sure that the CBD oil gets dissolved in the solution.
You can also add a few mint leaves to the chilled glass along with some ice cubes. Fill the glass with ¾ lemonade and enjoy your drink with family and friends.
Lemonade CBD is just a regular drink with a mixture of lemon, CBD, fruits, etc. There are multiple benefits of making CBD lemonade at home. Fruits of all you can customize the ingredients according to your will. You can add different recipes as per your taste. You can also customize the amount of CBD in your lemonade according to your choice. Apart from that, you can make it salty or sweet as per your preference. In short, you can get creative with your homemade CBD lemonade. Add a few drops of peppermint oil for a cooling effect or cinnamon and cloves to make it spice up.
The best way is to put the CBD oil in a food processor with some ice, blend that up, and then pour it into a glass so the CBD oil mixes with the liquid easily and without making a big mess (don't worry about the CBD ending up on the walls). As we know that oil and water don't go together.
So, if you are adding a tincture of CBD oil to your drink then after some time you will notice that the oil droplets will rise to the top of your drink. So, it is best to stir the drink thoroughly before serving it and also when you notice that the ingredients of your drink are separating. This method allows you to drink your CBD lemonade as part of your morning coffee or midday tea without having to worry about it separating and making a mess on your countertop or in your cupboard.
Strawberry CBD Lemonade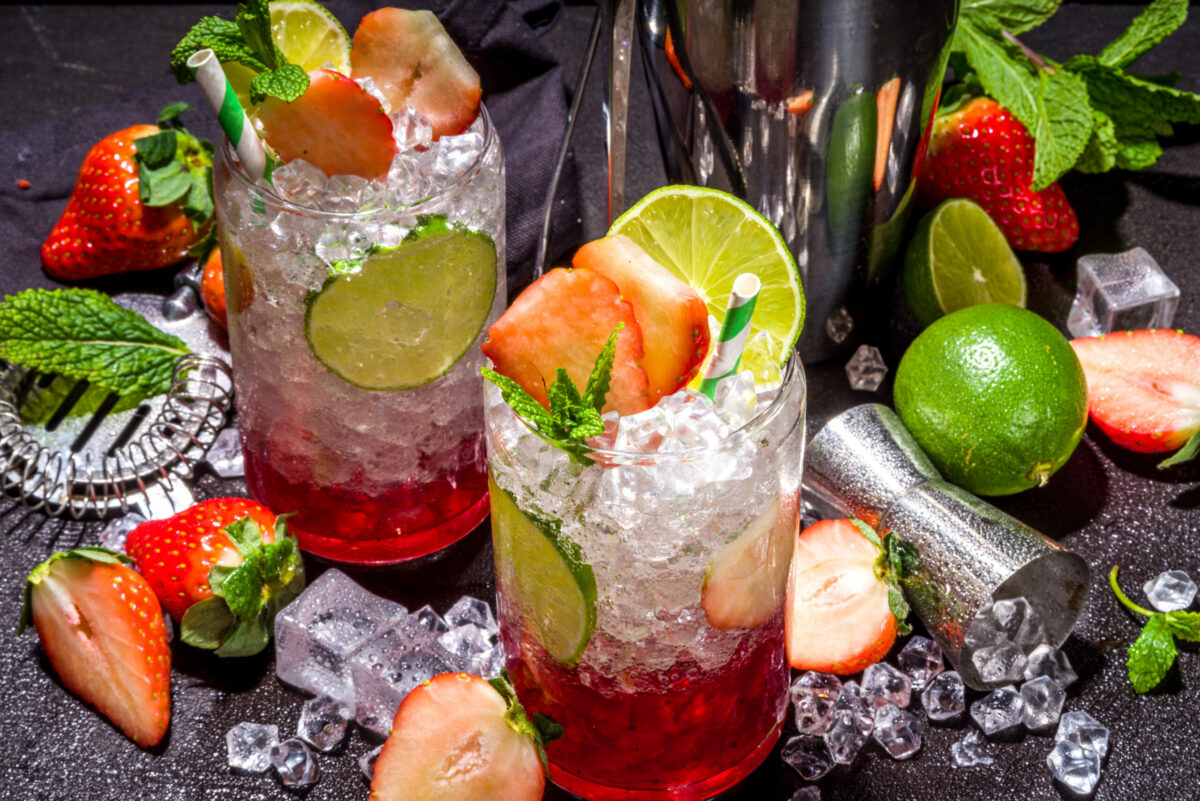 This type of drink is often used in Europe as an after-dinner drink (a light drink), or as part of a brunch menu, but it can be enjoyed throughout the day too, making it perfect for CBD cocktails too! These drinks have become extremely popular recently, thanks to their simplicity, freshness, and low alcohol content – they are a great alternative to traditional alcoholic drinks! The flavors tend to be very fruity and refreshing because this is how they get made. These are the following ingredients required to make Strawberry CBD Lemonade.  
Bowls of seedless watermelon.
Bowls of strawberries.
Tablespoons lemon juice.
Tbsp honey.
2 tsp of CBD oil from 321 CBD.
Preparation
First of all, add Strawberries, watermelon, lemon juice, honey, and CBD oil to the blender and blend it for at least two minutes. Make sure that everything is completely pureed in the blender. You need to prepare your blender first before making the drink itself, it is best to do this before starting as it may take up to 5-10 minutes depending on how powerful your blender is. After that, serve the drink in the glass and enjoy your day with a refreshing Strawberry CBD lemonade.
The flavors tend to be very fruity and refreshing because this is how they get made. You can also make some CBD mocktails that contain added sugars and savors such as coffee, tequila, and cola – these should be avoided at all costs, especially if you have concerns about your sugar intake.
As they can affect your health. If you do use sugar, add just a small amount, so that it does not overpower the fruit flavors, otherwise, it could make the drink taste artificially sweet. Apart from that, you can also add a variety of fruits to your CBD lemonade. When choosing your fruits, try to get the most delicious ones possible, as the natural sweetness of the fruits will balance out any additional sweetness from sugar. You can enjoy all these CBD Lemonade recipes at home or in your garden – wherever you like best.
The Bottom Line
We have given some ideas above for adding some interesting flavors and textures to your homemade CBD lemonade. This recipe takes 5 minutes to make and yields 6 to 8 drinks, so it is ideal for party gatherings or when friends come round for afternoon tea (or dinner).
A glass of ice-cold CBD lemonade will boost your summer relaxation. This CBD lemonade recipe will become your new go-to whether you're planning a summer BBQ or simply want to relax on a porch swing on a hot summer day. You will be able to enjoy all these CBD Lemonade recipes at home or in your garden – wherever you like best.
---
Interesting Reads:
Cannabinoids for the Treatment of Patients with Post-traumatic Stress Disorder