We all have experienced canker sores at least once in our lives, not only are canker sores distressing, they can make your everyday life quite depressing if not treated in time. While there are plenty of OTC medications available for treating canker sores, reports suggest that these medicines can have negative effects if taken for long. This is why we have brought to you an alternative for these OTC medicines.
CBD has become a trendy option to deal with a lot of physical as well as psychological conditions. In this article, we will explore how the usage of CBD for canker sores can be used to alleviate the symptoms of the oral ulcer. But before that let's understand a bit more about this condition.
What is a canker sore?
A canker sore is nothing but the little ulcer that builds up in your mouth. These sores are usually grey or white with red colored ends. Most often, canker sores show up inside the lips, tongue, or cheeks. It generally takes about a week for canker sores to recover on their own and are not typically infectious. They are no more than 1m in size and can appear alone or in a group. A lot of people confuse canker sores with fever blisters, however, the main difference between the two is that fever blisters develop outside the mouth whereas canker sores appear inside on the soft tissue.
Any kind of harm to the mouth, such as accidental biting or dentures, aggressive brushing, sports accidents, braces, or dental work can cause canker sores. Citrus fruits can also promote a canker sore, or they can even worsen the existing ones. In addition, meal plans that contain lesser minerals such as zinc, Vitamin B 12, Vitamin B folic acid, or iron can also cause canker sores. Smoking, hormonal imbalance, and emotional stress can also contribute to it. In some cases, meal allergies or sensitive food products like cheese, nuts, eggs, chocolates, strawberries, or spicy food can cause canker sores. Lastly, canker sores can also be formed as a side-effect of certain medicines like antibiotics, NSAIDs, etc.
What are the signs and symptoms of canker sores?
Here are some of the common signs and symptoms of a canker sore –
A tingling or prickling, burning feeling before the sore appears.
Blisters or pain inside the lips, cheeks, or tongue.
Round, grey or white sores with red ends.
Problem eating, swallowing or speaking.
In severe cases, canker sores can even lead up to conditions like –
Fever
Slugginess
Weight Loss
Swollen lymph nodes
Can CBD oil help treat canker sores?
Cannabidiol, or CBD, is one of the compounds found in hemp or cannabis plants. It is well-known for its therapeutic benefits and has been proven to help deal with various physical as well as psychological conditions like chronic pain, inflammation, insomnia, stress, anxiety, etc. As per the 2018 Farm Bill, it is legal to use CBD for recreational and medicinal purposes, as long as it contains less than 0.3% THC. THC is another compound found in cannabis plants that is responsible for inducing the feeling of "high" upon consumption. This bill made it possible to reap the many health benefits of the cannabis and hemp plants, without the worry of any psychoactive effects.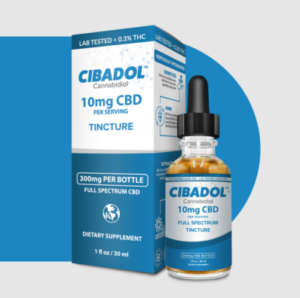 The human body consists of the Endocannabinoid System (ECS) throughout the body. The ECS contains many endocannabinoid receptors that bind with the cannabinoids naturally produced by the body to influence various functions including mood, sleep, appetite, and more. Research has found that since CBD is also a cannabinoid, it can have similar effects on the ECS. By interacting with the endocannabinoid receptors, CBD can help boost the functions of the ECS and maintain an overall homeostasis balance.
CBD has high anti-inflammatory and antioxidant properties that help deal with conditions like acne, scars, rashes, and even canker sores. Furthermore, CBD is highly popular to relieve all kinds of pain. Therefore, taking CBD oil for canker sores can be highly beneficial in the process of treating it, and managing the pain caused by it. CBD oil can be taken directly by placing a few drops under your tongue or by mixing it with your favorite drink or food recipe. You can also use other products like CBD gummies or CBD soft gels to reap the same benefits. By entering your bloodstream through the digestive system, CBD starts influencing the ECS and provides maximum effects within an hour!
Buying CBD for canker sores
Are you looking to buy CBD oil for canker sores? We have just the right brand for you! Cibadol is a highly popular and reputed brand in the CBD market, offering products for all kinds of use. All of their products are made from hemp-derived CBD, grown in organic farms using traditional farming methods. They make sure their products contain less than 0.3% THC to avoid any psychoactive effects on the consumer. They also provide results from third-party lab tests on their website. These tests determine the quality of CBD being used in the products.
Cibadol offers CBD tinctures in multiple forms, so you can choose the product that suits you the best. If you want to enjoy the benefits of other cannabinoids like CBG and CBN along with CBD, you go for the Full Spectrum Tincture. If you want to avoid THC altogether, you can choose the THC-free CBD tincture. Cibadol also offers a variety of Flavored Tinture. All of these products come in the form of oil and can be used by placing a few drops directly under your tongue. You can also mix it with your favorite drink or beverages.
If you are taking CBD for the first time, it is recommended that you start with a small dose and gradually increase the dose until you get the desired effects. Apart from canker sores, these products can also be used for other conditions like acne, stress, joint or muscle pain, anxiety, rashes, burns, etc. Doctors and experts recommend including CBD in your daily routine to maintain overall health and well-being. Do check out Cibadol if you are looking for premium quality CBD products at the most affordable prices!
---
Interesting Reads:
Is CBD oil Effective for Treating Bruises?