In this article, we will see the effects of CBD on diabetic neuropathy and how it can help. The CBD industry is flourishing and why not? It provides the user with innumerable benefits without any of the side effects of traditional medication. It has been used since the beginning of time medically as well as for rituals.
It is known to help with sleep, depression and anxiety, pain, inflammation, and other serious conditions as well.  We will also discuss a few products you can consume for maximum benefits!
Understanding Diabetic Neuropathy
Diabetic Neuropathy comes with its share of issues, some of which include numbing, loss of balance, muscle weakness, tingling, extreme sensitivity to touch. Some studies state that around 60-70% of people that are diagnosed with diabetes also have some nerve damage.
The four main types of diabetic neuropathy include
1. Peripheral Neuropathy
This usually attacks the legs first and then the hands. The symptoms are pain, loss of muscle strength, etc.
2. Autonomic Neuropathy
Symptoms of this type are bladder issues, unawareness, blindness, hypoglycemia, and so on. It is caused by glucose that is found in the heart, eyes, bladder, stomach.
3. Mononeuropathy
This is also known as focal neuropathy and a single nerve is damaged. However, the pain can be intense.
4. Radiculoplexus Diabetic Amyotrophy
The nerves in the legs, buttocks, and hips are affected and it leads to weight loss and weak muscles.
The risk factors for diabetic neuropathy are kidney diseases, poor control over the levels of blood sugar, smoking, alcoholism, etc.
According to WHO, in 2019, an estimated 1.5 million deaths were directly caused by diabetes. Another 2.2 million deaths were attributable to high blood glucose in 2012. A healthy diet, regular physical activity, maintaining normal body weight, and avoiding tobacco use are ways to prevent or delay the onset of type 2 diabetes.
CBD and Diabetic Neuropathy
CBD is one of the many compounds found in the cannabis plant and has no psychoactive properties. You do not get the feeling of being 'high' with CBD. Research is being conducted to understand if CBD has effects on glucose and insulin levels.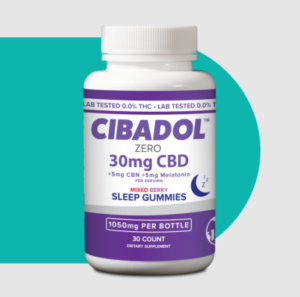 CBD has neuroprotective properties that can help in regulating insulin production and prevent the escape of glucose from the bloodstream. According to a 2012 study, ECS has a key role in the development of diabetes and its complications. CBD is known to have a positive effect on our ECS. Another review stated that CBD can be used for neurological conditions due to its high capabilities and low side effects. CBD can also help in the management of pain by suppressing inflammation and neuropathy-induced aches, as per a 2012 study.
Buying CBD
There are plenty of brands in the market that deal in CBD products, however, we suggest that you conduct proper research before purchasing CBD online. Fortunately, we have a brand that provides you with the best and high-quality and organically produced CBD – Cibadol.
Some products include:
1. Full-Spectrum CBD Tinctures
This comes in different sizes and it allows you to experience the benefits of the most progressive tinctures available. It is designed to provide maximum absorption and you can consume it daily or as desired. You can purchase it one time or subscribe to a monthly plan. It is recommended that you shake it well before using it. All you need to do is place a few drops under your tongue and hold them till it gets absorbed. You can check out the entire list of ingredients along with more information on the website.
2. Full-Spectrum CBD Softgel Pills
If you are looking for your daily dose of CBD, this is it! You can pop one in and swallow with water or your beverage every day. They are also travel-friendly and an ideal companion. Include it into your daily lifestyle for maximum effects. Visit the website for more details.
3. Full-Spectrum Muscle Gel Roll-On
This is everything you will ever need for aching muscles and joints. It is infused with full-spectrum hemp oil and can provide recovery from soreness and stiffness. It is also easy to ap0ly and has an immediate effect. Some ingredients include peppermint oil, pine needle oil, organic aloe leaf juice, menthol crystals, rosemary leaf oil, and so on. Check out the entire list of ingredients on the website.
4. Full-Spectrum CBD Salve Extra Strength
For fast relief from pain and stiffness, check out this product! You need to apply a small amount onto the affected area and let CBD work its magic! Now you can stay happy, healthy, and active with CBD. Purchase it one-time or opt for a monthly subscription for hassle-free deliveries. You can use it before and after exercise too. The website provides you with a full list of ingredients as well.
To sum up
CBD has a higher ability when it comes to treating and managing symptoms of diabetic neuropathy and that is why more and more people are opting for CBD for their issues. It is safe for human consumption and you can consume it in a variety of ways – depending on your needs and body composition. It is suggested that you start with a small dose and then find your way up gradually. It is also a good idea to consult your medical practitioner for the same. We hope this article has helped you understand CBD and its effect on diabetes.
---
Interested Reads:
Can CBD Oil Help With The Symptoms of OCD