Foot pain can turn out to affect every part of our daily life, if not looked after properly. After all, it affects mobility! Foot pain can be caused due to ill-fitting shoes, injuries, or serious ailments such as arthritis, Achilles tendonitis, blisters, and so on. It is difficult to get things done with foot pain – you cannot show up to work like that, you cannot spend time with your loved ones, and you are basically stuck in one place – which is not ideal for your body and mind. Most people opt for OTC products for relief.
However, people are now looking for an alternative because OTC medicines tend to come with their share of side effects. One such amazing solution to your foot pain can be CBD. Over the last few years, more and more people are turning to CBD for a lot of things, such as treating inflammation, acne, depression, anxiety, and other issues. In this article, we will check out how CBD oil works with foot pain.
Mechanism of CBD
Cannabis is usually associated with psychoactive properties. However, CBD is one of the 120 cannabinoid compounds of Cannabis and is one of the compounds that does not make the user 'high'. It is also perfectly safe for human consumption. It interacts with the endocannabinoid system in the body and helps our body to be our healthy self! It is used as a therapeutic cure for a lot of ailments nowadays.
CBD stimulates the CB1 and CB2 receptors that have an effect on the immune system, inflammation, pain, emotion, thinking, memories, appetite, etc.
A 2018 study states that CBD helps with chronic pain, PTSD, nausea, cancer, allergies, sleep disorders, arthritis and joint pain, anxiety and depression, cluster headaches, epilepsy, multiple sclerosis, Alzheimer's and Parkinson's disease, lung conditions, and so on.
You can use CBD by mixing it into your foods and drinks, swallowing capsules, spraying it under your tongue, and so on.
The science behind CBD and pain
According to various studies, CBD can help in reducing joint pain and arthritis-induced pain. CBD can attenuate inflammation and pain without side effects, which is what more and more people want today! Topical application can provide more constant plasma levels. It was found that CBD can significantly reduce joint swelling and prove to be effective doses to deal with pain. Another research reported that CBD oils can help in managing extreme pain, which includes foot conditions. CBD has a positive effect on a compound called Cytokines and hence they are effective in decreasing the inflammation and swelling caused by foot pain, thereby providing you with relief.
It is used by many athletes and celebrities to help them with pain and other issues. Recently, it is also being recommended by doctors across the globe for its innumerable benefits.
The dosage depends on the objectives you have in mind, the way your body works, your body weight, and your personal preferences. There are different ways to consume CBD products – such as tinctures, soft gels, gummies, capsules.
Purchasing CBD for foot pain
Now that you have made the decision of trying out CBD oil for your foot ache, it is important that you choose a brand that can be trusted. Typically, a brand should give you the complete list of ingredients and be verified. They should also conduct independent third-party testing to authenticate their products. One such brand is Cibadol. They produce their own seeds, have a farm, and provide products in full-spectrum and THC-free isolate.
Cibadol Full-Spectrum Muscle Gel Roll-On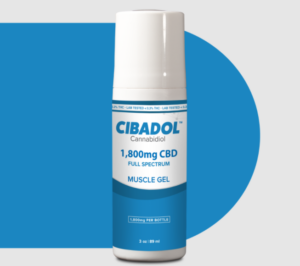 This provides you with a quick relief for aching muscles and joints. It can aid in quick recovery from soreness, injuries, muscle fatigue, etc. It is super easy to apply and is travel-friendly. We suggest you make it a part of your daily routine right away! You can either subscribe to the product one-time or monthly, depending on your needs. Some other ingredients include Sweet Basil Leaf Oil, Black Pepper Oil, Roman Chamomile Flower Oil, German Chamomile Flower Oil, Cinnamon Leaf Oil, Citronella Oil, Eucalyptus Leaf Oil, Helichrysum Flower Oil, Ginger Root Oil, Pink Grapefruit Peel Oil, Juniper Berry Oil, Lemongrass Oil, Peppermint Oil, Pine Needle Oil, Ravensara Oil, Rosemary Leaf Oil, and others.
Cibadol Zero THC Free Muscle Gel Roll-On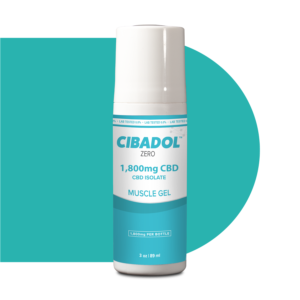 This is yet another product to help you stay active! All you need to do is apply it to the affected area and let CBD work its magic. You can check out the ingredients on the website. Subscribe to it one-time or monthly, as per your choice. The ingredients include Helichrysum Flower Oil, Ginger Root Oil, Pink Grapefruit Peel Oil, Juniper Berry Oil, Lemongrass Oil, Peppermint Oil, Pine Needle Oil, Ravensara Oil, Rosemary Leaf Oil, Spearmint Oil, Wild Oregano Oil, Glycerin, Witch Hazel Water, Organic Alcohol, Phenoxyethanol, Carbomer, Triethanolamine, Tetrasodium Glutamate Diacetate.
Cibadol Zero – CBD Salve Extra Strength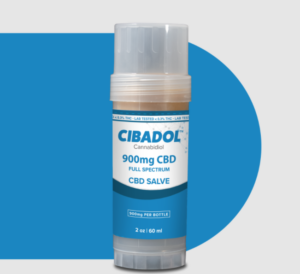 Designed to soothe muscular tension and stiffness, the product is formulated to provide you with fast relief. Just apply it to the affected area, rub it into the skin and let the organic ingredients repair the damage. It is a CBD-infused topical cream that you can add to your lifestyle. The ingredients include Organic Olive Fruit Oil, Organic Coconut Oil, Organic Beeswax, Organic Shea Butter, Organic Palm Fruit Oil, Organic Jojoba Seed Oil, Organic Lavender Flower Oil, Organic Rosehip Seed Oil, Vitamin E, Sunflower Seed Oil, Organic Neem Seed Oil, Organic Rosemary Leaf Extract, Organic Sunflower Seed Oil, Non-GMO Sunflower Lecithin, CBD Isolate.
Takeaway
Feet are extremely important, of course, and they consist of over 25% of all the bones in our body! If you have been facing issues with foot pain, we highly recommend that you try out CBD as a more natural treatment. If you are facing issues with chronic pain for a long time, please visit your healthcare provider. It might be due to a severe condition you may not be aware of. Tell us your experience with CBD in the comments below!
The ingredients have shown up on the results, proper links have been given.
---
Interesting Reads:
Hemp vs Marijuana – What to Know
How CBD Can Help With Seasonal Allergies and Outdoor Fitness