Schizophrenia is a psychiatric ailment involving several confounding factors operating together to create symptoms. It results in disordered speech and thoughts, auditory or visual hallucinations, and a host of different symptoms that can differ from one person to another.
No single effective therapy is available for the disorder. Effective treatment, thus, requires an all-inclusive approach. Everything from modifications in lifestyle and diet to supplements and medications should be incorporated to handle the condition.
Researchers are constantly seeking new, successful treatment alternatives for schizophrenia, and in current years have shifted their focus on CBD – a potent, medicinal, non-psychoactive compound present within the cannabis plant.
Benefits of CBD oil for schizophrenia
CBD has been displayed to provide a few specific benefits that may be integrated with other treatments to optimize schizophrenia management.
The likely benefits of CBD oil for schizophrenia comprise:
Relieves depression and anxiety
Elevated blood flow to the brain's cortical regions
Controls neurotransmitter balance (glutamate, serotonin, and dopamine)
Manages the vanilloid receptors (TRPV1)
Enhances sleep quality and duration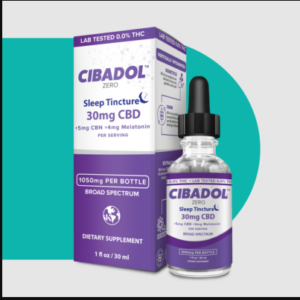 Case Studies: CBD For Schizophrenia
A case study listed in The Journal Of Clinical Psychiatry has revealed that CBD might aid relieve the acute psychotic symptoms of schizophrenia.
Research posted in the Translational Psychiatry journal showed that CBD therapy solely (monotherapy) may be as effective as amisulpride, an antipsychotic drug in the treatment of schizophrenia patients.
A 2018 study, issued in The American Journal of Psychiatry, mentioned that attendant therapy with CBD, in comparison to the placebo, may prove more potent in the treatment of schizophrenia. The patients also have well-tolerated CBD.
The research listed in the Journal of Psychopharmacology has displayed that when administered CBD for their treatment-resistant schizophrenia, just 1 in 3 human subjects showed mild improvement. The authors presuppose CBD may be more effective when employed alongside different therapies.
Why People Are Using CBD For Schizophrenia
The initial case study on CBD in the form of an antipsychotic therapy for schizophrenia was performed in 1995 by Zuardi AW and his partners. They administered a female aged 19 years with schizophrenia CBD for 4 weeks.
The researchers noticed that the acute psychotic symptoms of the test subject considerably improved.
Philip McGuire and his co-authors in 2018 performed a randomized controlled trial on eighty-eight patients with schizophrenia. The researchers, intended to compare CBD with placebo as an adjunct treatment to the patients' antipsychotics, administered CBD to 43 patients while 45 patients were given a placebo.
The authors noticed vast differences among those treated with CBD and placebo.
The CBD group displayed a reduced level of positive psychotic symptoms. They were more likely to be ranked as improved and not gravely ill by treating clinicians.
In a randomized, double-blind, monotherapy trial of CBD compared to amisulpride, an antipsychotic drug, researchers discovered that CBD therapy was connected with lesser extrapyramidal symptoms and reduced weight gain.
How CBD Oil Functions To Relieve Symptoms Of Schizophrenia
CBD For Cognitive Function
As per the American Psychiatric Association (APA), people with schizophrenia may possess damaged brain function. Such symptoms include decreasing educational performance and issues with concentration, memory, and attention.
A systematic review in 2017 of 18 preclinical and 9 clinical studies found that CBD might aid better cognitive performance in preclinical models of Alzheimer's disease, schizophrenia, meningitis, brain ischemia, hepatic encephalopathy, cerebral malaria, and sepsis.
CBD For Improved Anandamide Signaling
Research showed that CBD treatment significantly raised anandamide levels in schizophrenic patients. Elevated levels of anandamide were linked to clinical improvement on account of the supposed decrease of psychotic symptoms.
Anandamide is an endocannabinoid system (ECS) transmitter that aids in the control of mood, cognition, and pain.
The ECS is involved in controlling body functions, like mood, appetite, pain perception, and memory. Stimulation of its cannabinoid receptors may influence these functions.
Research performed by F. Markus Leweke and co-authors also showed that the ECS is closely associated with schizophrenia. The researchers found that CBD was a potential antipsychotic therapy with a beneficial side effect profile.
CBD For Psychosis
Schizophrenia is marked by psychotic symptoms, like hallucinations, paranoid delusions, hearing voices, and malformed or exaggerated behaviors and perceptions. It has been observed that CBD may mitigate psychotic symptoms by readjusting the activity in brain regions connected with the start of psychosis. These brain areas include the midbrain, striatum, and medial temporal cortex.
In the study performed by Bhattacharyya S and his co-authors from King's College London, thirty-three participants having psychotic symptoms were administered either 600 mg of CBD or a placebo capsule.
The participants were given one dose of CBD and a placebo. Next, they were asked to achieve a memory task. This test involved the three brain regions connected to first psychosis growth.
While the subjects were performing the tasks, their brains were scanned by an MRI scanner.
The researchers noticed that the brains of the subjects who took CBD showed less serious abnormalities than those who were administered a placebo. So, the researchers found that CBD may possess properties that could readjust or modulate unusual activity in the brain areas crucial to psychosis.
Another study located in the Journal of Psychopharmacology mentioned that CBD might aid relieve psychotic symptoms.6 patients having Parkinson's disease were given CBD in differing doses, up to 400mg every day. In 4 weeks, the test participants' psychotic symptoms considerably improved.
In a research in 2019 posted in the Journal of Clinical Medicine, researchers examined human clinical studies on CBD's impact on psychotic ailments and substance abuse, like cannabis use disorders. The researchers discovered that CBD may aid in schizophrenia symptoms, particularly in the initial stages of the mental ailment.
CBD For Anxiety
A 2016 research, posted in the Industrial Psychiatry Journal, has revealed that anxiety disorder was considerably more in patients diagnosed with schizophrenia.
A 2015 study highlighted CBD's supposed benefits in reducing the symptoms of different anxiety disorders, like generalized anxiety disorder, social anxiety disorder, post-traumatic stress disorder, panic disorder, and obsessive-compulsive disorder.
The research reviewed different human experimental, clinical, preclinical, and epidemiological studies. CBD also possesses properties that can be beneficial for anxiety-based ailments such as improving sleep quality and countering insomnia. Moreover, the anxiolytic (anxiety-lowering) potential of CBD can be instrumental in lowering the stress response of an individual towards specific situations.
Further, a 2014 review published in the journal CNS and Neurological Disorders – Drug Targets showed that CBD may have anxiolytic and antidepressant impacts on animal test participants of various studies. Thus, researchers found that CBD may have favorable effects on depression and anxiety.
Still, more recently, GW Pharmaceuticals Plc, the pharmaceutical company, conducted a series of clinical trials on the latest CBD-based drug being developed by it named Sativex. One of these studies examined whether or not CBD was effective in relieving symptoms of schizophrenia in patients who were indifferent to normal antipsychotic medications.
The study of GW Pharmaceuticals involved a phase 2, the double-blind clinical trial across fifteen separate hospitals in the UK, Poland, and Romania. Patients in the study were arbitrarily placed into either a treatment group (employing 1000mg daily of CBD divided into 2 doses) or a control group (using a placebo).
At the culmination of the 6-week trial, the CBD group displayed modest benefits in schizophrenic symptoms. The most major improvements from the study concerned executive functioning and motor speed.
The most important finding in this research was that CBD didn't seem to depend on the modulation of dopamine receptors – which is the prime target for present schizophrenia treatments. Rather, researchers of this study indicated that the mode of action is by inhibition of fatty acid amide hydrolase (FAAH), restriction of adenosine reuptake, serotonin (5HT1A) reception stimulation, and vanilloid receptor stimulation (VR1).
Buy The Best CBD Oil For Schizophrenia
Cibadol was designed to formulate an extra potency CBD supplement line. They have non-GMO products, full-spectrum hemp CBD oil. The hemp is grown in Colorado and especially uses soil amendments that are organic. They continuously monitor and improve their processes to meet entire regulations and exceed quality standards. They pride themselves on being a company that is vertically integrated. Cibadol grows its own hemp crops, draws its own CBD, and manufactures its products within its cGMP-approved manufacturing facility. They're bound towards total transparency, traceability, and testing to ensure the efficacy and safety of their products.
Cibadol's premium range of hemp oils includes:
Full-Spectrum CBD Tinctures (300mg)
Cibadol Zero – Broad-Spectrum Mint CBD Tincture (900mg) – which is THC-free
Cibadol Zero – Broad-Spectrum Vanilla CBD Tincture (1800mg)
besides a host of others that can help to alleviate anxiety, mood-booster, and can work as a sleep aid and maintains body homeostasis.
Wrapping Up
CBD can work as an anti-psychotic and produce beneficial effects that help to reduce the symptoms of schizophrenia. It has been found to improve the cognitive damage caused by schizophrenia by enhancing attention and memory issues.
Moreover, by altering the levels of serotonin within the brain, CBD can be helpful in alleviating anxiety and depression. This anxiolytic plant compound can also mitigate stress and anxiousness by decreasing the functioning of particular enzymes that are related to stressful feelings.
Studies have concluded that CBD might be encouraging as a likely treatment for schizophrenia and its symptoms. Research has been conducted on CBD as monotherapy and subsidiary therapy to traditional treatment like psychosocial sessions and antipsychotics.
Still, further studies have revealed that CBD might be more successful as an additive to proven treatments. CBD might also aid treat the popular side effects that accompany antipsychotics.
---
Interested reads:
Using CBD To Treat Ingrown Hairs
CBD Oil For Canker Sore Treatment