Today, CBD products are available in the form of oils, edibles, topicals, and the original flowers. CBD has been the talk of the world for quite a few years now. While humans have been using the cannabis plant for many centuries, only recently have researchers started studying the individual extracts of the cannabis plants in detail. Till now, many of us are aware of the effects of CBD on the body, but very few people know about the benefits of CBD oil for Sunburn, remaining are unclear about efficiency of CBD to help with sunburn.
CBD being the most prominent of all the extracts naturally gained the most attention. Studies found that taking CBD could help deal with various conditions like acne, pain, stress, anxiety, insomnia, and much more.
Get an overview of Sunburn, and how does CBD help with sunburn? This article will explain everything. But before that, let's understand how sunburn is caused and what effects it can have on your skin.
What Is Sunburn?
Sunburn is nothing but your skin's reaction to ultraviolet (UV) rays that come from the sun. It is important to note that sunburn is not the same as burning yourself with something hot. There are two primary types of UV rays – the first is UVA and the second is UVB. Both of these rays can cause severe damage to the skin and lead to inflammation. While UVA rays have a longer wavelength and can penetrate deeper into the skin, UVB rays can only penetrate the skin superficially, as they have a shorter wavelength.
Sunburns are caused by UVB rays, however, UVB rays can have a more severe effect on skin aging or the risk of developing cancer. Fortunately, your body can deal with mild cases of sunburn on its own, by correcting the mutations and repairing damaged cells. However, overexposure to the sun can cause more damage to the skin than your body can handle. This can ultimately lead to killing the skin cells.
Also Read: Hemp Seed Oil vs CBD Oil 
What sunburn does to your skin
Doctors and experts classify burns in three ways – first degree, second degree, or third degree. While you cannot experience third-degree burns by sunburns, many of the symptoms from first and second-degree burns are often experienced during a sunburn. This is because of the damage caused to the outer and underlayer of the skin.
As your immune system starts to repair the damage caused by UV rays, it gives off various kinds of warning signs. The first sign is redness, which appears on the skin's layer typically within 12-24 hours after exposure. Some other symptoms of sunburn include pain, nausea, peeling skin, vomiting, fever, and chills.
If you find yourself becoming severely weak, fainting, or experiencing low blood pressure, it is recommended that you visit a doctor immediately. Come forward with is, to learn regarding the efficacy of CBD oil for Sunburn.
Can CBD oil help with sunburn?
One of the most important qualities of CBD is that it is anti-inflammatory. CBD is well-known for its ability to help with acne, itches, redness, and other inflammations on the skin's surface. Through the skin, CBD enters your bloodstream and interacts with the Endocannabinoid receptors in your body.
These receptors are a part of the Endocannabinoid System (ECS), which influences various functions like mood, appetite, stress, pain, and much more, throughout your body. CBD can bind with the endocannabinoid receptors and ensure the smooth functioning of the ECS.
A suggested study review states that, CBD shows efficiency in reducing the stress in mice models. However, CBD exhibits various properties, but a study reveals the efficacy of CBD to exhibit anti effects for inflammation and oxidative stress.
To enjoy the anti-inflammatory property of CBD oil for Sunburn, apply it over the affected area to counter the issue. As per the research study, with anti-inflammatory properties CBD helps in treating the general pain, inflammatory bowel disease, multiple sclerosis, and others.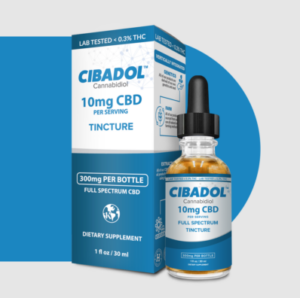 When using topical CBD products, you apply the balm, lotion, or oil directly to the affected area on the skin's surface. Apart from being anti-inflammatory, CBD also helps hydrate your skin and get rid of dead skin cells, making your recovery process much quicker. Since sunburn is also a form of inflammation on the skin, applying CBD topicals can help get rid of the redness and keep your skin hydrated. Furthermore, CBD products contain less than 0.3% THC, which makes them completely non-intoxicating. Meaning, these products cannot cause any psychoactive effects on you.
Also Read: Burns: How CBD Oil Can Help To Soothe Burn Scars?
Buying CBD oil for Sunburn
One of the biggest concerns while buying CBD products is whether you can trust your brand or not. While there is a lot of competition for CBD products in the market, not all brands make products using a pure form of CBD oil for Sunburn. It is highly essential that you research your brand before buying any products.
Luckily, we came across a highly reputed CBD brand called Cibadol. It is a perfect place to get CBD sunburn essential products. They offer premium quality products, keeping the safety of their customers in mind. When you skin is burning CBD oil application would be favorable to render nourishment to your skin.
All of their products go through third-party lab tests that determine whether the products are safe for use or not. They also make sure that their products contain less than 0.3% THC to avoid any psychoactive effects on their customers.
One of their most popular products is the CBD oil tincture, available in many variants. It comes in the form of oil that can be ingested directly by mouth or by mixing in your drinks. However, you can also mix a few drops of this oil in your skin-care cream and have the potential of CBD oil for Sunburn, to work on your skin. You can use this for acne, rashes, sunburns, or even as your regular moisturizing cream!
Cibadol's CBD oil tinctures in two varieties –
Cibadol – Full Spectrum Tincture: 1800 mg strength. This product primarily contains CBD, but also has traces of other cannabinoids like CBG, CBN, and THC.
Cibadol – THC Free Tincture: If you wish to avoid THC altogether, this is an ideal product for you. It undergoes a further extraction process to remove the other cannabinoids and give out CBD in its pure form.
---
Interesting Reads:
How CBD Can Help In Curing Inflammatory Bowel Disease?
How Women Can Benefit From CBD