It does not matter whether it's the time for the cold season or not, CBD oil lemon honey tea has remained a staple in many kitchens. This homemade concoction can be helpful in recovering from a nagging sore throat, cold, or cough. The inclusion of CBD oil in this beverage makes it a therapeutic drink that has a pleasant taste similar to regular tea. Infused with honey and lemon, this cup is rejuvenating, flavorful, and relaxing. It is an easy method to brew a tasty and more healthsome cup of CBD tea from an already made blend. Tea lovers should try out this CBD oil lemon honey tea preparation as it is relaxing and alleviates stress.
Let's get to prepare this restorative drink which is really delicious and works as an immune strengthening drink.
Ingredients For Making CBD Oil Lemon Honey Tea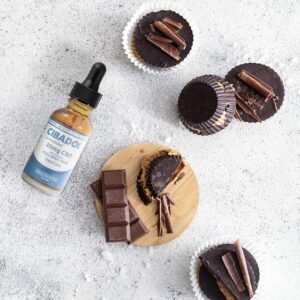 Teabag: 1
Water: 4 glasses
Lemon: 2 tablespoons
Honey: 5 tablespoons
Also Read: Pumpkin Spice Latte Loaf With CBD Icing
How To Prepare CBD Oil Lemon Honey Tea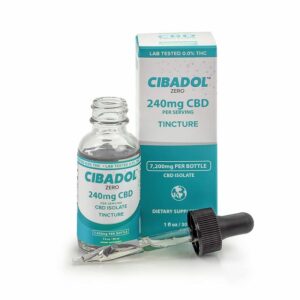 Let the water boil
Pour it into a bigger jar or bowl and dip your favorite tea bag till you get the perfect color and tea
Put some honey, lemon juice, and Cibadol tincture (2 drops)
Stir properly till everything is dissolved to get a flavorful taste
Serve this concoction hot in two mugs
Adding lemon to this tea enriches it with Vitamin C which has remarkable healing properties. When you consume this drink at the beginning of the flu or cold, it does wonders as it works as an antibiotic. Lemons also are abundant in bioflavonoids that help to fight cancer, while their properties of antioxidant wards off inflammation and combats free radicals that impair your cell structure, cause aging, and health issues such as arthritis and heart ailments.  Fresh lemon juice also has beneficial effects on digestion, more so when taken in a hot drink such as this beverage. As a cleansing agent and purifier of blood, lemon juice can improve your overall digestion.
Moreover, the inclusion of honey with its painkilling qualities and as a natural antibiotic effective in neutralizing throat bacteria can act as a counter to throat infections.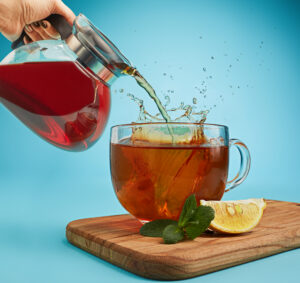 CBD oil lemon honey tea has been known for its anxiety and pain alleviating qualities and is also known as hemp tea. This tea has a mix of energizing flavors and the myriad benefits of CBD. The wellness compounds in cannabis, such as CBD has to be activated to make your body use it effectively. This activation princess is also known as decarboxylation which requires heat. Heat is necessary for the activation of CBD molecules. Never make a cold infusion or you will miss out on its overall benefits. You can though, chill a cup of brewed tea. CBD has been found to manage elevated stress levels by inducing relaxation and calmness and works as a natural painkiller and an anti-inflammatory agent.
Uplift your mood with this steeped tea recipe and drive away your health blues with this refreshing and energizing CBD oil lemon honey tea.
---
Interesting Reads: 
Does CBD Oil Help Panic Attacks
CBD For A Healthy Work-Life Balance