Unlock the medicinal benefits of CBD and take your snacking experience to the next level with the flavored CBD popcorn.  You get varied types of popcorn – chocolate or caramel made from full spectrum hemp extract with their choke-full of rich antioxidants and essential nutrients. Spend your leisure time with these delicious treats made using caramel, sunflower lecithin, unsalted butter, and popcorn kernels.
Cannabis is going through a transformation within the wellness space and CBD popcorn that boasts a mild hemp taste is one great instance of that. Due to its ingredients, the popcorn cannabis snack has a beneficial effect in relieving chronic pain and quelling anxiety. You can experiment with CBD by incorporating it in different ways – adding it to the coffee, baking cookies using it, or in this recipe combining it with buttery popcorns. Let's take a look at these two easy-to-prepare recipes for making tasty, munchy popcorn snacks.
Also Read: CBD Oil vs CBD Tincture: What Are The Differences?
Recipe: CBD Popcorn in Sea Salt Butter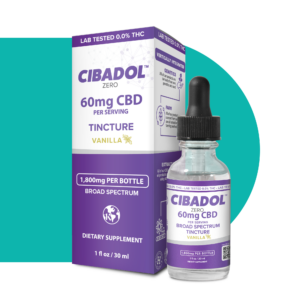 Ingredients Used:
Popcorn kernels – Half cup
Olive or Coconut oil based on your preference – 3 tbsp
Sea salt as per taste
Unsalted melted butter- 3 tbsp
CBD Oil Tincture Cibadol Zero THC 900mg – 2 tbsp
Directions
In a stockpot, on high flame over the stovetop warm the olive oil for two minutes.
Put popcorn kernels inside the pot, cover it and shake gently the pot keeping the lid in position. With the rising heat, the popcorn will begin to pop quickly.
As the popping lowers down and long pauses occur between the popping of kernels, take the pan away from the heat and spill the popcorn in a bowl.
Take a medium saucepan and melt the butter to a smooth consistency till it is ready to be sprinkled. Take it away from the flame and add Cibadol Zero THC CBD Tincture and blend thoroughly.
With a spoon, pour melted butter having CBD over the popcorn bowl. To make the popcorn properly coated, shake the mixture together, or let it remain on top to add a subtle flavor.
Drizzle sea salt measuring a pinch as per your liking.
Enjoy the CBD Popcorn made in sea salt butter. Remember to share with others!
Also Read: Chocolate Peanut Butter CBD Cups Recipe
Recipe:  Salted Caramel CBD Popcorn
Ingredients Used:
Half cup of popcorn kernels
Olive or Coconut oil – 3 tbsp (Your preference)
Sea Salt according to taste
Caramel 2-3 tbsp or caramel bars (30 grams)
Directions
Use a large stockpot to warm the olive oil on high flame over the stovetop for two minutes.
Put inside the pot the popcorn kernels, cover, and gently shake the pot while holding in position its lid. With increasing heat, the popcorn starts to crackle and pop actively.
As the popping lowers and long pauses occur between the popping of the kernels, take the pan away from the flame and pour inside a bowl the popcorns.
Use a medium saucepan and melt caramel till it achieves a smooth consistency which is right for pouring. Remove from the flame the saucepan and add Cibadol Zero THC tincture and blend thoroughly.
Take a spoon and sprinkle caramel butter with CBD tincture above it into the popcorn bowl. Whisk the mixture to get the popcorn properly coated or let it remain on top so as to add a mild flavor.
Drizzle some sea salt as per your taste
Savor the Salted Caramel CBD Popcorn and always remember to share!
Also Read: New Tru Organics Products for the New Year
Verdict On Popcorn Cannabis
You can try out so many different ways to enjoy Popcorn Cannabis. These were two simple recipes to prepare it. There are many other possible ways to do it such as by including chili flakes if you want to make it spicy or adding some crispiness with pistachios, macadamia nuts, or almonds.
Always use CBD oil or tincture of top-quality pharmaceutical grade in your recipes. Leading premium CBD manufacturer and distributor like Cibadol ensures product efficacy, independent lab testing, and pure extraction process along with organically sourced CBD grown in their in-house Colorado farms.
---
Interesting Reads:
Boost Your Gym Performance With CBD
How To Incorporate CBD Into The Diet Of A Dog
Refreshing Apple Pomegranate Ginger CBD Mocktail Recipe