CBD is being consumed worldwide for its innumerable benefits! More and more people are realizing the value of cannabidiol and are opting to include it in their daily routine and we think you should too! In this article, we will take a closer look at the benefits of CBD and a yummy snack for you: CBD protein bars. Read on:
CBD – An Introduction
Let's start with the basics. CBD is popularly known as a natural remedy and is used in the treatment of various issues, such as skin illnesses, anxiety, depression, pain management, stress, insomnia, and so much more. It is found in the cannabis plant and does not have properties that make you feel 'high'. It is also perfectly safe to consume for humans and even pets. It is used for its medicinal properties for centuries!
Some benefits include:
Pain management: CBD interacts with the ECS in our body that regulated sleep, pain, immune system response, appetite, and so on. A combination of CBD and THC can also treat pain associated with arthritis and multiple sclerosis.
Reduction in anxiety and depression: Anxiety can be caused due to different factors and CBD can help in reducing anxiety and dealing with depression.
Other issues: CBD can also help in dealing with acne, insomnia, neurological disorders, heart issues, substance abuse, etc.
CBD can be consumed in different ways. There is no recommended or standard dosage for CBD. You can start small and gradually find a dosage that works the best for you. Experts recommend that you add CBD to your daily routine to get the advantage of its many benefits. You can also include CBD in your diet and make amazing and yummy recipes. One such tasty CBD treat you can enjoy are CBD protein bars.
CBD Protein Bars
Proteins have a lot of advantages such as repairing and rebuilding muscle, maintaining the health of bones, creating hormones, etc. CBD also has a plethora of benefits, as discussed above. Mixing both of them for a healthy and powerful treat will be an excellent addition to your diet!
How you can make CBD protein bars
The ingredients include oats, peanut butter, CBD oil, almonds, cranberries (or any other nuts, as per your preferences), honey, almond milk, dark chocolate, vanilla extract. It is to be noted that you can substitute these products for other oats, grains, or nuts, as per your choices.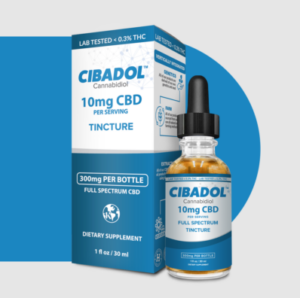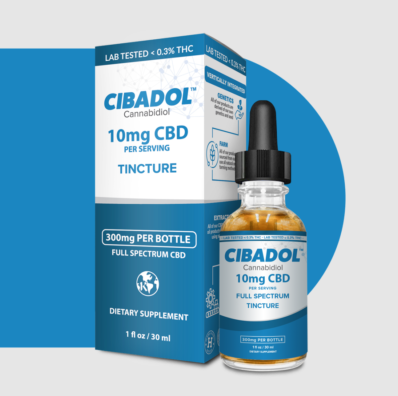 Now you add these onto a large bowl and mix them. Add peanut butter, milk, dark chocolate, and honey onto another bowl and put it on a low flame. Mix continuously till it becomes a soft paste. Once done, add CBD oil and mix both the bowls and mix evenly. Now you can pour the result into a glass tray, set it in the refrigerator for around 30 minutes, and voila – tasty protein CBD bars are prepared! Cut them into slices and enjoy.
Buying CBD
Plenty of brands in the market deal in CBD products. To know which ones are legit, you need to check out if they provide the complete list of ingredients along with independent third-party testing to establish authenticity and trustworthiness.
Cibadol is a great brand when it comes to buying CBD products. They provide you with organic products and competitive pricing. Some products you can check out include:
You can check out the website to know more about these products and a complete list of ingredients. The website has an option to purchase products one-time or monthly. We highly recommend that you try out Cibadol products for all your CBD needs – you will not be disappointed. They produce their own seeds, own their farms, and manufacture high-quality CBD products to give you the best experience. The products are available in full-spectrum, CBD Isolate, and others.
Takeaway on CBD Protein Bars
There are a lot of recipes you can make with CBD, which can be checked on our website. If you have problems consuming CBD topically or with gummy bears, it is a great idea to include it in your food and beverages. It will give you the same result! Protein CBD bars are an awesome healthy option and an essential treat for your well-being. We hope this article has been helpful!
---
Interested Reads:
How CBD Helps With Stretch Marks
Hemp Protein Benefits: Everything You Need To Know