Do you experience an acute, shooting, and occasionally burning kind of sensation? You could be suffering from neuropathic pain! There are currently numerous hemp-derived products that can aid in alleviating pain. But many people trust only CBD cream or CBD salve; besides, CBG products are also on the rise.
But how can hemp products like these possess such pain-alleviating properties? And which CBD salve is the ideal for which pain?
CBD For Pain Relief
In the matter of CBD and pain alleviation, research is in the initial stage. Much of the proof of pain alleviating effects of CBD emerge from animal studies, preclinical studies, and user reports.
Chronic pain includes 2 primary groups: (1) Inflammatory nociceptive, (2) Neuropathic. Nociceptive pain happens due to tissue damage and inflammation like when you are stung by a bee, twist your ankle, or undergo inflammatory conditions like irritable bowel syndrome (IBS) and arthritis. Neuropathic pain arises from nerve damage, like pain from multiple sclerosis, sciatica, or striking your funny bone.
It is normally easy to tell the type of pain that you are afflicted with – if you feel a shooting, sharp, and sometimes also flaming type of sensation, it is neuropathic pain. If your pain is more pounding or linked to specific positions or movements, it is inflammatory.
Studies indicate that CBD might be most advantageous for inflammatory pain, although research has found potential for neuropathic pain also.
Neuropathic pain results from nerve damage that transmits the signal from the damaged region to the brain. Neuropathic pain also occurs due to inflammation, injury, absence of oxygen and/or a particular disease, though it can also result from a stroke or medication, or also infections such as bacterial infections or HIV.
Neuropathic or nerve pain seems to feel like prickling or burning – a perception of "pins and needles." frequently, people having neuropathic pain might be hypersensitive to touch, temperature, and movement.
How Do CBD Salves Aid Lower Pain?
There are many pathways by which CBD salves can aid to alleviate pain. The major theory concerns its interaction with the endocannabinoid system (ECS).
The ECS is composed of endocannabinoids, cannabinoid receptors, and enzymes that act to split down and synthesize cannabinoids. This system is concerned with the sensation of pain, together with many other processes and conditions, like our mood and immune system.
Endocannabinoids are produced by our bodies, while phytocannabinoids are generated by plants. Phytocannabinoids, such as CBD, exercise much of their effects through their interplay with the ECS.
A clinical endocannabinoid inadequacy theory is present for different treatment-resistant conditions, with backing from studies analyzing people with fibromyalgia, migraines, and intestinal pain like IBS. This theory presupposes that many people afflicted by these conditions do not manufacture sufficient endocannabinoids. The theory believes that it might be possible to treat these ailments with external cannabinoids, like the phytocannabinoid CBD, aiding these individuals to get some relief.
Studies have discovered that CBD displays an immunomodulatory influence that can progressively affect pain and inflammation, similar to those done by the endocannabinoids in our body. One of the mechanisms of the action of CBD is by raising the production of the endocannabinoid anandamide (AEA) through suppression of an enzyme that splits down AEA and by restricting AEA uptake. This categorizes CBD as an endocannabinoid modulator, which is rare among normal remedies and treatments for pain.
Other studies have discovered that CBD shows powerful antioxidant and anti-inflammatory properties. CBD has been displayed to suppress tumor necrosis factor-alpha in mice having rheumatoid arthritis. This study discovered that CBD given orally slowed the damage and pain linked to arthritis by immunosuppressive and anti-inflammatory abilities.
Further, CBD has been shown to increase glycine receptors, which are supposed to perform a part in pain perception. This study led researchers to conclude that cannabinoid strengthening of glycine receptors caused a decrease of inflammatory as well as neuropathic pain in rats and mice.
How do CBD Salves Work To Help In Nerve Pain?
CBD salves are the latest product on the market, one which keeps on climbing in popularity. Instead of taking CBD and permitting it to move across the body, creams, lotions, and gels permit the drug to be targeted directly to the occurring place of pain.
Due to its comparatively recent evolution, studies on CBD salves have been quite few. Nevertheless, the findings so far are promising. One study on rats having a murine version of rheumatoid arthritis discovered that CBD salves caused a decrease in pain and the related inflammation and harm resulting from the pathology of rheumatoid arthritis.
The finest way to decide whether CBD cream will act for you is to try it out yourself. Due to its safety profile and absence of psychoactive effects, CBD products are an excellent option for you to try something simple and safe to access.
Human Studies Regarding CBD For Nerve Pain
There are still comparatively fewer human studies present – and still lesser studies employing only CBD:
One study viewed chemotherapy-induced neuropathic pain and discovered that CBD was safe and capable of lowering this kind of pain.
The latest analysis of 11 separate studies concluded that CBD and different cannabinoids may offer some pain alleviation in neuropathic pain.
CBD was also shown to be successful in lowering muscle spasms and pain related to patients afflicted with multiple sclerosis.
The entire studies suggest that CBD has a superb safety profile and few side effects.
Why People Are Adopting CBD For Nerve Pain
Neuropathy, often termed peripheral neuropathy, constitutes a medical situation marked by an issue in the nervous system of the periphery, which lies outside the brain(6) and spinal cord.
A few instances of neuropathy may be easily nursed and cured. When neuropathy is not healed, the therapy is targeted at avoiding further nerve injury and managing and controlling symptoms(7).
Thankfully, the therapeutic properties of CBD might aid with neuropathic symptoms.
CBD Vs. Anxiety, Chronic Pain, And Vomiting
Neuropathic or nerve pain as described by the American Association of Chronic Pain defines neuropathic pain (or nerve pain) to be chronic pain happening if the nerves within the nervous system of the periphery are damaged or injured(8).
Nausea, vomiting, anxiety, and pain include usual symptoms of neuropathy, as detailed in a study on painful neuropathies of the periphery that was listed in Current Neuropharmacology(1).
CBD has displayed health advantages that may relieve such symptoms.
CBD might be helpful in treating various chronic pain types(10). Chronic pain, especially neuropathic pain, comprises a leading clinical issue that is hard to treat, as per a study author, on neuropathic pain neuronal mechanisms(11).
CBD might also have other therapeutic features, including some anti-emetic (or anti-vomiting) and anti-anxiety characteristics, as per a report in the Journal of Psychopharmacology(2). Further, a study posted in the Journal of Experimental Medicine displayed a mechanism by which CBD suppresses inflammatory and neuropathic pain(3).
CBD Vs Muscle Spasms And Inflammation
Neuropathy has different causes, among which diabetes (which is an inflammatory ailment) is the primary reason within the United States(13).
Autoimmune diseases also lead to neuropathy, such as rheumatoid arthritis(14) and lupus. Autoimmune ailments are connected with an elevated risk of cardiovascular disease(15) and high BP.
A study displayed one mechanism which enables CBD to restrict neuropathic(16) and inflammatory pain. These kinds of chronic pain comprise the most difficult kinds of pain for treating(17).
An animal study in 2016 by the European Pain Journal displayed that CBD rubbed upon the skin may aid to lessen inflammation and pain on account of arthritis(18).
The powerful anti-inflammatory characteristics of CBD were also shown in a 2018 study in vitro posted in the Journal of Pharmacology and Experimental Therapeutics(19).
Moreover, CBD may aid lower muscle spasms that may accompany neuropathic damage, frequently resulting in painful, unregulated muscle twitches(4). It has been demonstrated by a study that medicine including CBD and THC in a 1:1 ratio may aid with pain regulation in people with acute pain due to nerve injury, chronic neuropathic pain, spasticity, and peripheral neuropathic pain(5).
A separate clinical study, listed by Neuropsychiatric Disease and Treatment, evaluated Sativex, a mixed cannabinoid medicine made up of THC and CBD within a ratio of 1:1.
The mouth spray Sativex has shown some effectiveness not just for aiding with pain control in patients having persistent neuropathic pain, nerve damage pain, enhanced cancer pain, peripheral neuropathic pain, along with rheumatoid arthritis, and even for spasticity from multiple sclerosis(22).
The Best CBD Line Of Products
Cibadol was designed to offer an extra-strength CBD supplement range. Our products are non-GMO, and full-spectrum hemp CBD. Our hemp is reared in Colorado and specifically employs organic soil techniques. We constantly monitor and better our processes to conform to all guidelines and surpass quality standards. We value ourselves by offering the finest CBD supplements throughout the world.
Currently, numerous customers across the world have got to depend and rely on us for standardized, top-quality, original CBD from hemp. Orders are dispatched straight to your door in all 50 states and more than 40 countries globally.
Cibadol Full-Spectrum CBD Salve Extra Strength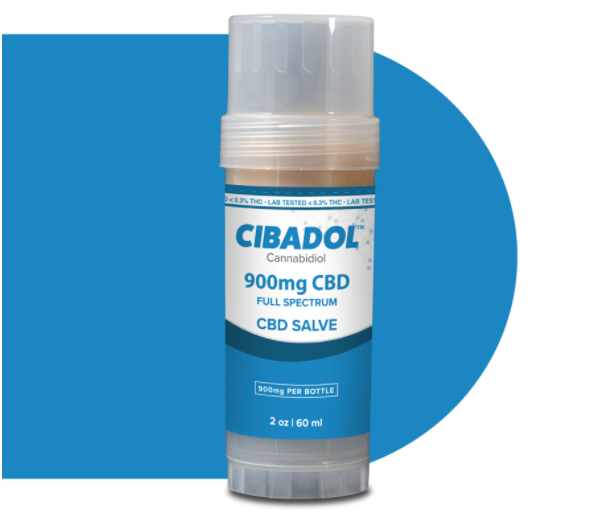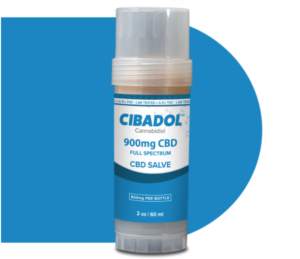 This product is prepared to offer vast therapeutic potential for chronic nerve pain. Ease muscular tension, skin irritation, and joint stiffness with our invigorating extra-strength CBD salve. Just apply a little bit to the affected region, rub it onto the skin, and allow healing botanicals and wholly natural ingredients to act to mend damage and back systemic and cellular activities.  This top-quality salve is infused with components that help ease discomfort and lower inflammation, containing jojoba seed, rosehip oil, and lavender flower. Full-spectrum hemp oil is derived from Colorado farms and is lab-tested by third-party. This results in a strong, completely natural salve that's scientifically prepared to offer permanent relief.
Cibadol Zero THC-Free CBD Salve Extra Strength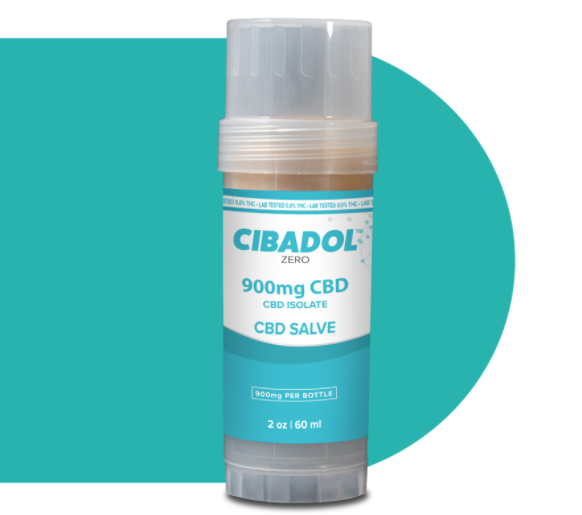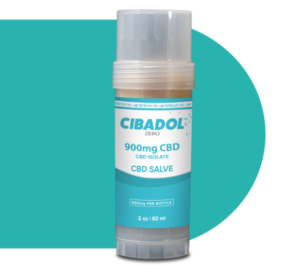 Relieve irritated skin and ease aching joints and muscles. This product constitutes a topical that can be put directly to the skin for quick relief. This THC-free formula allows you to enjoy the advantages of CBD without bothering you to focus on your wellness. This fast-acting salve is formulated to pierce intensely into the skin and hydrate, heal, and ease affected regions. CBD revives biological activities to homeostasis, probably aiding to lower pain and inflammation, while entire natural ingredients repair and moisturize injured tissues.
Cibadol employs a sophisticated extraction technique to isolate CBD and remove extra cannabinoids and plant components. This yields a safe, pure topical that you can apply each day or as required.
The Cibadol range of CBD products includes CBN Oil for Sleep (1050mg), CBG Oil (900mg), Delta 8 THC Gummies (900mg), CBN Tincture (300mg), and Sleep Gummies Melatonin (1050mg), besides a host of others.
Wrapping Up
There has been a deep search for the latest pain-alleviating remedies in the past few decades. Nevertheless, each effective drug for the therapy of chronic pain delivers adverse side effects. Though CBD is not a cure-all it has been displayed to have splendid potential to aid with symptoms of peripheral neuropathy.
Prospective studies on CBD could assist individuals with a means to handle their pain with greater effectiveness. Different CBD products can be used to manage nerve pain such as CBD oil capsules and edibles, like gummies, brownies, tinctures, lozenges, and a range of topicals, which include balms, lotions, and salves.
References:
Cibadol follows strict reference guidelines and depends specifically on peer-reviewed research to validate the facts illustrated in our articles. We fact check and maintain the accuracy and reliability of our content:
Marchettini P, Lacerenza M, Mauri E, Marangoni C. Painful peripheral neuropathies. Curr Neuropharmacol. 2006;4(3):175–181. doi:10.2174/157015906778019536.
Crippa, J. A. S., Derenusson, G. N., Ferrari, T. B., Wichert-Ana, L., Duran, F. L., Martin-Santos, R., … Hallak, J. E. C. (2011). Neural basis of anxiolytic effects of cannabidiol (CBD) in generalized social anxiety disorder: a preliminary report. Journal of Psychopharmacology, 25(1), 121–130. https://doi.org/10.1177/0269881110379283; Parker LA, Rock EM, Limebeer CL. Regulation of nausea and vomiting by cannabinoids. Br J Pharmacol. 2011;163(7):1411–1422. doi:10.1111/j.1476-5381.2010.01176.x.
Xiong W, Cui T, Cheng K, et al. Cannabinoids suppress inflammatory and neuropathic pain by targeting α3 glycine receptors. J Exp Med. 2012;209(6):1121–1134. doi:10.1084/jem.20120242.
NINDS. (2018, Aug). Peripheral Neuropathy Fact Sheet. Retrieved from https://www.ninds.nih.gov/Disorders/Patient-Caregiver-Education/Fact-Sheets/Peripheral-Neuropathy-Fact-Sheet.
Perez J. Combined cannabinoid therapy via an oromucosal spray. Drugs Today (Barc) 2006;42:495–503.DOI: 10.1358/dot.2006.42.8.1021517.
Cleveland Clinic. (2019, Dec 16). Neuropathy (Peripheral Neuropathy). Retrieved from https://my.clevelandclinic.org/health/diseases/14737-neuropathy.
ibid.
---
Interesting Read:
The Incredible Power Of Believing In Yourself