CBD salves are therapeutic ointments that are infused with a CBD composition. They're used directly on the skin for various health benefits, several of which we'll go over in this article. But first, let's go through what goes into a CBD salve and how you might use it.
What Are CBD Salves?
Salves are easy to prepare because they don't require many components or time-consuming procedures. You only need a few simple items to prepare a CBD salve, including:
Beeswax, for example, is a natural wax that is used for the structure.

As a basis, use a fatty oil like almond oil.

In this example, the therapeutic or medicinal compound is a hemp extract derived from the Cannabis Sativa plant.
The fatty oil foundation is the most important of all the salve ingredients because it "carries" the CBD in the salve onto your skin for absorption. In general, the higher the fatty acid concentration of the oil, the better it is for making a salve base.
To prepare a CBD salve, soak the CBD extract in the carrier oil for several hours at temperatures exceeding 200 degrees Fahrenheit. This enables the CBD to be decarboxylated and converted into its active molecule form. The fatty acids in the oil mix and lock with the CBD at this moment. After the oil has been heated, it is combined with the melted wax structure to create a CBD salve. You can also add additional essential oils and soluble vitamins.
How do CBD Salves Work?
CBD salves are administered directly to the skin, which is the biggest organ in the human body. Salves, unlike CBD oils, do not need to pass through the digestive system for their active ingredients to be absorbed. While the skin helps prevent dangerous substances from entering the body, it also aids in the absorption of lipid-based oils like those found in CBD salves.
The lipids in the oil basis of a CBD salve enhance the flow of phytochemicals across your skin membranes when applied topically. The CBD can then alter the skin's physiological mechanisms immediately at the point of an application when it interacts with your surrounding cells and tissues. As a result, using a CBD salve to treat inflammation, skin diseases, and joint pain is a terrific idea.
Health Benefits of CBD Salves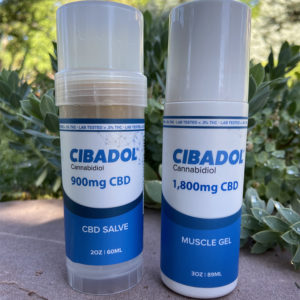 Psoriasis
Psoriasis is elucidated as an autoimmune disease that causes red, itchy patches of skin to appear in various body places. Unfortunately, this is a prevalent, chronic condition with no cure. On the other hand, using a CBD salve may help manage the sickness, according to current medical studies. CBD ointment, in particular, helps to reduce inflammation and the proliferation of problematic skin cells, perhaps alleviating psoriasis.
Eczema
Eczema is a skin ailment that affects both children and adults in various ways. The illness is characterized by irritated or inflamed skin and is chronic and incurable. CBD salves, like psoriasis salves, may help manage the skin condition. Using a CBD ointment, for example, can help ease skin irritation, dry skin, and other eczema-related symptoms such as pain and itching.
Acne
Another prevalent skin problem that affects people of all ages is acne. It's marked by whiteheads, blackheads, and pimples that can appear anywhere on the body. You can treat acne, but it can also be stubborn. Fortunately, CBD ointment applied topically can help you treat your acne in two ways. CBD appears to regulate sebum production, for starters, and too much sebum can clog your pores and cause acne breakouts.
Contact Dermatitis
A CBD salve can help with this skin issue, which can be allergic or irritating contact dermatitis. Skin redness, hives, leaking blisters, dry, scaly, and flaky skin are all symptoms of contact dermatitis. When you come into contact with a material that irritates your skin, such as detergent or a skincare product, it causes you to break out. Applying a CBD salve to the affected region can help relieve the itching and irritation that comes with this illness.
Who Uses CBD Salves?
CBD salves are suitable for the majority of people. This is because they have few adverse effects, and many users say that they help with pain and inflammation relief. However, CBD salves may not be suited for everyone, so talk to your doctor and try the salve on a tiny patch of skin before applying it all over.
Summing Up
CBD salves are therapeutic ointments containing CBD that are administered to specific areas for specific results. You can use CBD ointment can to treat various ailments, including eczema and psoriasis, as well as joint pain. However, your CBD salve will be more effective if you use proper application techniques.
Interesting Reads: