Cannabidiol (CBD), one of two active ingredients in cannabis, has recently come to the forefront of the beauty industry with organizations hurrying to place the substance into items, for example, lotions and face masks, among others. Nonetheless, different organizations are hustling to execute CBD into skincare without completely knowing its impact on the skin.
In the 2018 Farm Bill, the United States Federal government sanctioned the managed creation of hemp, a cannabis Sativa plant containing CBD and under 0.3% tetrahydrocannabinol (THC). This adjustment in strategy caused an unexpected expansion in products containing CBD, with organizations guaranteeing its numerous medical advantages along with the clinical studies.  Let us look at the different benefits of CBD Skincare products.
What is CBD Oil?
CBD oil is derived from the cannabis plant. The two main active substances present in the cannabis plant are cannabidiol or CBD and delta-9 tetrahydrocannabinol, or THC. The high that is brought about by the utilization of cannabis is because of THC. CBD, in any case, doesn't cause a "high" or any type of intoxication. CBD oil is made by extracting CBD from the cannabis plant, then diluting it with a carrier oil like coconut or hemp seed oil.
Does It Work For Skin?
Research suggests that CBD oil may be highly beneficial for multiple skin conditions. The skin conditions include:
Acne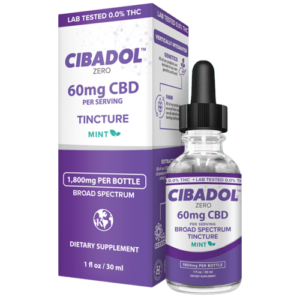 Acne is the most common skin condition in people. CBD contains multiple compounds with oil-reducing, anti-inflammatory, and antimicrobial properties that may help in the removal of acne. A 2014 study investigated the effects of CBD on human sebocytes. These are the cells that make sebum, a waxy and oily substance produced by the skin.
While sebum protects our skin, excessive sebum can also result in acne. The study shows that CBD can prevent sebocytes from producing excessive sebum. A 2016 review noticed the potential antibacterial and antifungal properties of the cannabis plant. This could help prevent acne due to the presence of contaminants on the surface of the skin.
Dryness and Itching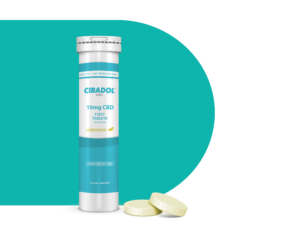 A 2019 study notes that CBD might be valuable for treating the common symptoms of skin conditions, like dryness and itching. The anti-inflammatory properties of CBD might be especially valuable for reducing the potential triggers of eczema, dermatitis, and psoriasis. As CBD oil can help soothe skin and reduce the signs of irritation, it may be useful for people with sensitive skin.
Aging and Wrinkles
A 2017 study highlights the antioxidant properties of CBD. Oxidative stress contributes to the aging process. In this manner, the anti-inflammatory and antioxidant properties of CBD may help in preventing the appearance of aging on the skin surface. CBD also helps in treating skin infections.
Check out our product: CBG Tincture
How To Use?
With any CBD product, it is imperative to adhere to the instructions on the label and packaging to decide how frequently to use the product, how much to use, and how to apply it. Individuals can apply CBD skincare products containing CBD oil directly to the skin. To take CBD oil orally, individuals can put a couple of drops under their tongue, where they can hold the oil for up to 1 minute before swallowing.
The dosage will vary depending on an individual's body weight and the strength of the CBD oil. Individuals new to CBD should begin with the lowest possible dosage. When they realize how their body responds to CBD, they can step by step increase the dosage.
Alternative Natural Skin Remedies
Other natural skin remedies that may benefit skin health or heal the different skin conditions are discussed below:
Aloe vera
Aloe vera is an excellent moisturizer and has anti-inflammatory, antimicrobial, and wound-healing properties. Studies from 2014 and 2017 propose that aloe vera can minimize the symptoms of both acne and psoriasis.
Honey
A 2012 review demonstrates the moisturizing, healing, and anti-inflammatory properties of honey. A 2016 survey proposes it might boost the immune system, while a 2017 review demonstrates that honey can also treat burns and wounds.
Coconut Oil
A 2016 article explains that coconut oil is an effective treatment for dry skin, as it can altogether improve skin hydration. A 2019 study likewise notes that coconut oil may protect the skin by combating inflammation and improving the health of the skin barrier.
Tea Tree Oil
A 2013 review recognizes the calming, antibacterial, and wound-healing properties of tea tree oil. A 2015 review demonstrates that tea tree oil is a powerful treatment for acne, reducing the number of acne sores in individuals with mild to moderate acne.
Final Thoughts on CBD Skincare Benefits
Research suggests that skincare products like CBD oil can be used as a treatment for a wide range of skin conditions, like acne, dermatitis, and psoriasis. This is because of its potential anti-inflammatory, antibacterial, and antioxidant properties. Individuals can either apply CBD oil directly to their skin, consume it, or use topical beauty products, like creams or moisturizers, that contain CBD oil.
---
Interesting Reads:
Does CBD Oil Help With Psoriasis? || CBD For Psoriasis