CBD comes in different forms such as creams, oil, Vaping E-liquids, pills, and tinctures. Research shows that CBD works very well when ingested sublingually, and it can be taken straight or with food if you prefer a more gradual absorption rate into your body than just taking it on its own. CBD Tincture is the easiest way to consume CBD since it is one of the most effective ways to get the highest concentrations of CBD quickly and painlessly. Today, CBD comes into use for treating several medical conditions. For instance, it helps treat general anxiety, chronic pain, seizures, autism, insomnia, neurodegenerative disorders, diabetes, cancer, HIV/AIDS, cardiovascular diseases, and multiple sclerosis.
CBD tinctures also contain only natural terpenes, so they come with no psychotropic effects, unlike CBD concentrates from any other company (the exception being our isolate extract). For those who have a problem with anxiety, then you can also try out CBD Tinctures. It will help relieve stress, anxiety, and sleeping disruptions without producing side effects. Researchers believe that it is safe and well-tolerable to consume. This quality makes it one of the most preferred options available right now in the market. If you want to know more about CBD tinctures then this article is made just for you. Check out these questions for clearing your doubts and learn more about CBD tinctures.
What Is A CBD Tincture?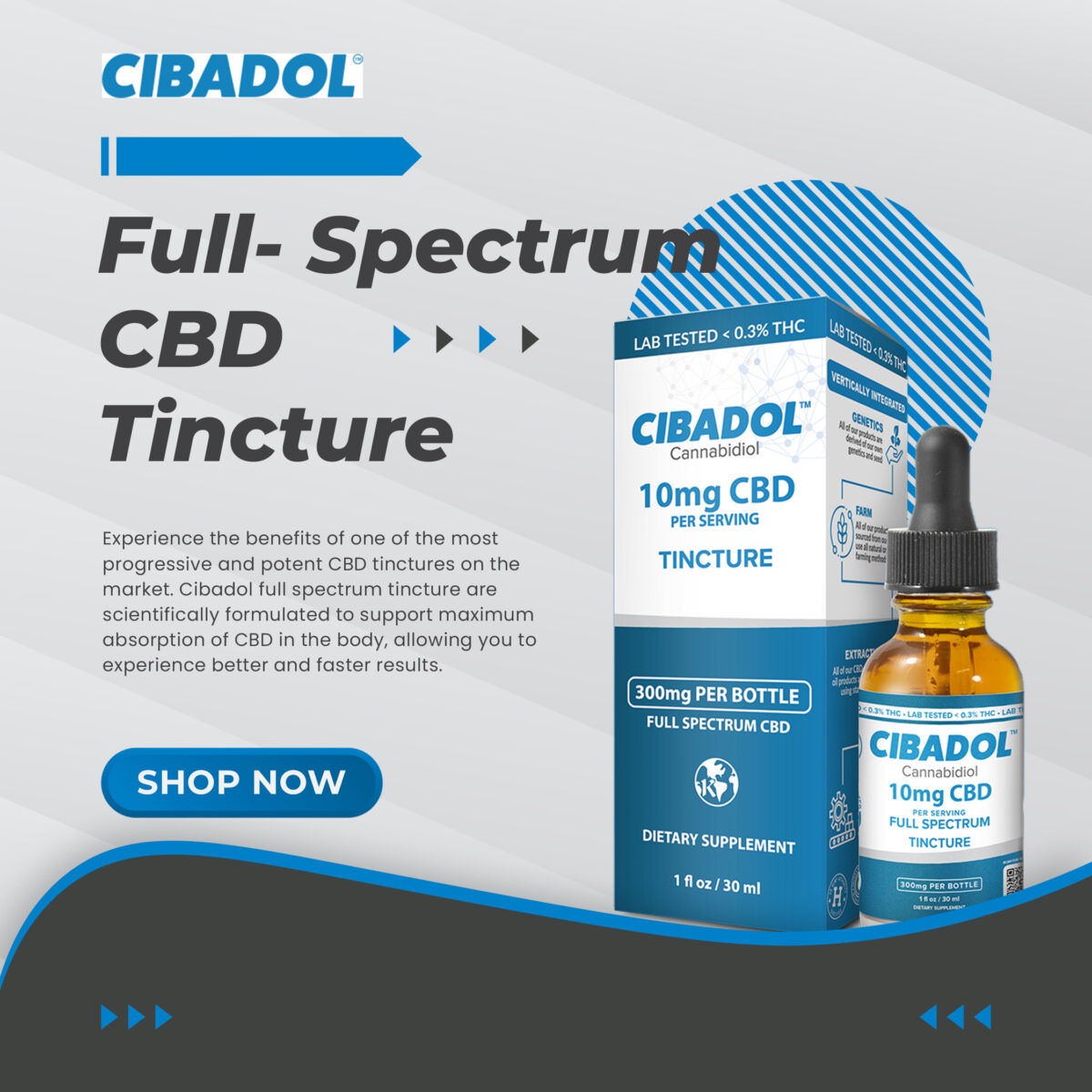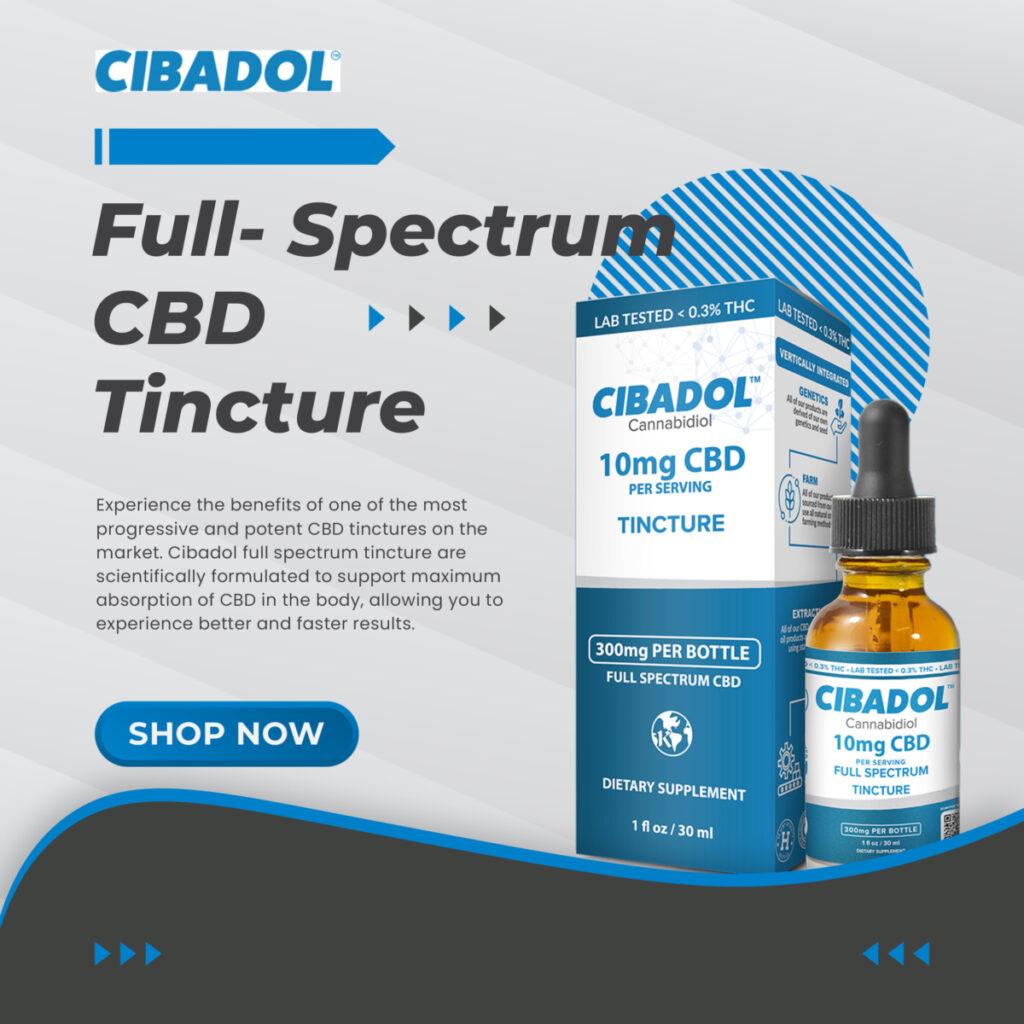 CBD (cannabidiol) is a naturally occurring compound of the hemp plant (Cannabis Sativa). Tinctures made from full-spectrum extracts contain many cannabinoids such as CBG, CBN, THC, CBC, and others in higher concentrations than isolates or distilled components. Manufacturers dilute the extracts in alcohol to make tinctures. These full-strength CBD tinctures come in dropper bottles, so you easily administer them. You can consume as needed or up to a few times per day, depending on preference and tolerance for the various components.
The tincture is typically taken sublingually (under the tongue). The compound enters the blood through the mucus membrane and generates effects fast. Generally, people use it to treat depression, anxiety, sleep disorders such as insomnia and restless leg syndrome (RLS), and other medical conditions.
CBD Tinctures: Full-Spectrum And Broad-Spectrum
CBD Tinctures are available in both spectrums. If made from full-spectrum hemp extracts, they act as a whole other class of cannabis products, offering you all the benefits associated with CBD in a convenient package (5oz tincture). The best part is that they provide health benefits without the high or intoxication factor that THC can cause.
The broad spectrum contains multiple compounds, including CBDA, CBG, CBN, and other cannabinoids. However, it is different from full-spectrum because it is THC-free. In the absence of psycho-activity, you can use it medicinally in a suitable dosage. Some manufacturers strip off all cannabinoids and compounds from cannabis extracts, leaving only pure CBD. This purified form of CBD isolates, and they are available as powder or crystals.  You can make tinctures at home with crystalline CBD isolate by infusing them with high-grade alcohol.
The best thing about tinctures is that they are so easy to take orally, sublingually, or with a dropper full under your tongue for fast absorption. You can swallow tinctures at specific intervals to absorb the oral medication into the body. It gives the desired effects of cannabidiol on the body functions efficiently without any side effects or intoxication symptoms for that reason.
What Are The Potential Health Benefits Obtained From CBD Tincture?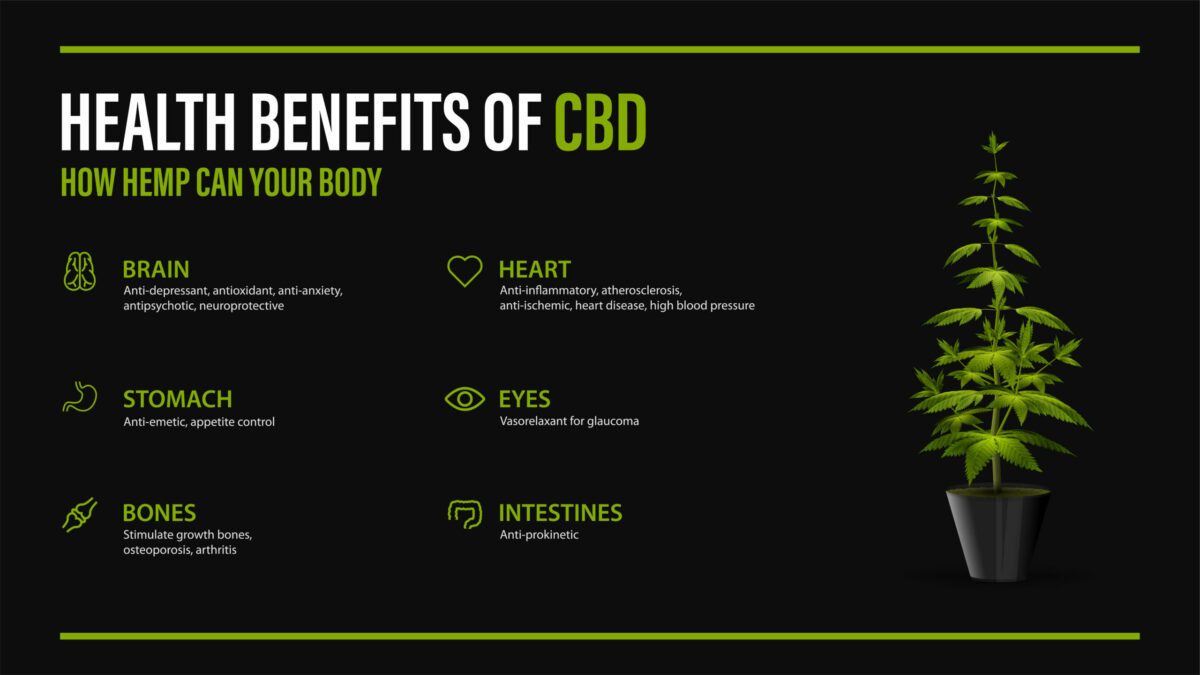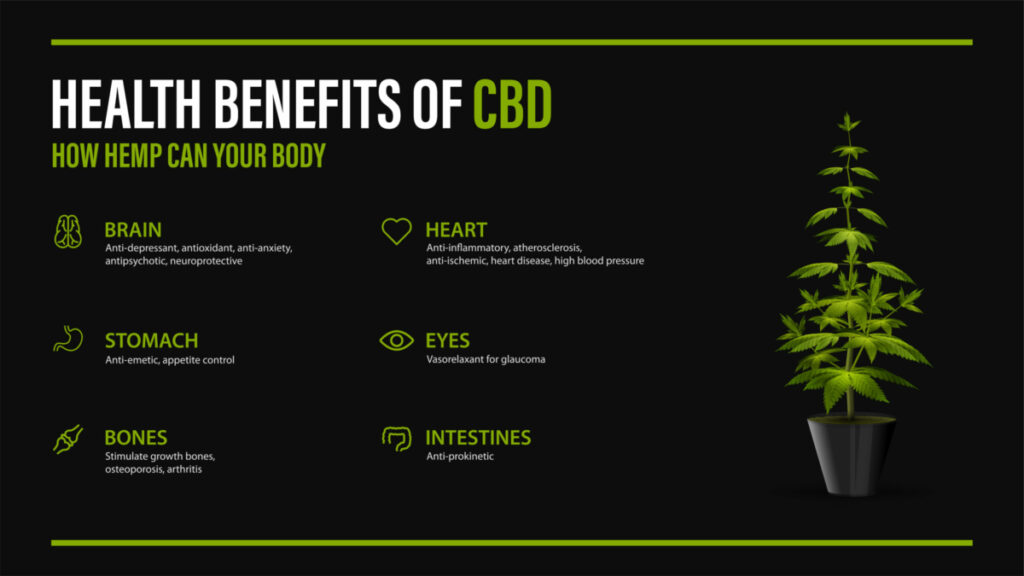 CBD-infused products can reduce pain and inflammation in patients suffering from osteoarthritis of knee joints and rheumatoid arthritis (RA) of their hands, two of the most common forms of arthritis. Both CBD oil and tinctures offer significant relief to arthritis patients without any side effects or toxicity issues associated with synthetic drugs. In addition, cannabinoid therapy can help improve sleep quality in individuals with insomnia due to RA and manage chronic pain and anxiety in the case of other arthritic conditions. Consumption of CBD tincture promotes a Healthy Sleep Pattern also. CBD has been known for its calming effects that can help people relax and feel better while sleeping; hence, CBD Tinctures in sleep aids can help with anxiety and stress and promote sound sleep patterns. Overall, the medicinal benefits of CBD tinctures are:
Improves sleep quality
Alleviates anxiety and depression
Eases chronic pain
Boosts immunity, energy, and mood
Enhances heart health
Regulates appetite, memory, and focus
Protects against neurological disorders
What Is The Suggested Use For The CBD Tinctures?
CBD products can take as long as 60 minutes to take effect when ingested orally (ensuring absorption). Researchers believe that CBD ingestion is more efficient than inhaling. It is because the inhalation requires water immersion into the lung tissue of the mouth cavity. This approach is inefficient due to the size of the molecule. However, there is no such requirement in sublingual consumption for immersion or digestion into the water content.
You can hold the tincture under your tongue (at least for a few seconds) before swallowing it. The effects depend on the tincture quality and how it was extracted (water-based or alcohol-based). Besides sublingual intake, you can consume CBD through various routes. As you become more comfortable adding CBD tinctures to your favorite foods, try replacing your cooking oils with CBD-infused coconut, avocado, or olive oil to add some flavor to your dishes. If you smoke or vape CBD, inhale immediately after holding it in your mouth. This way, It does not lose its medicinal effects too quickly and allows you to get the most out of it.
What Is The Best Time Of Day To Take CBD Tincture?
Oral consumption may result in higher bioavailability compared to other administration methods. Some people dose this once daily, but many choose to take it throughout the day as needed (i recommend taking 1-2 droppers of CBD every few hours). If you are having trouble sleeping at night, try taking some CBD tincture before going to bed and see if it helps you to get a good restful sleep or not.
However, consuming more than half of the recommended dose within six hours and no later than one hour after the last dose may cause drowsiness or dizziness. You should avoid consuming CBD tincture while ingesting alcohol or any other sedatives.
Also Read: 2019 Largest Denver-Area Cannabis Companies
Does CBD Tincture Help With Chronic Pain?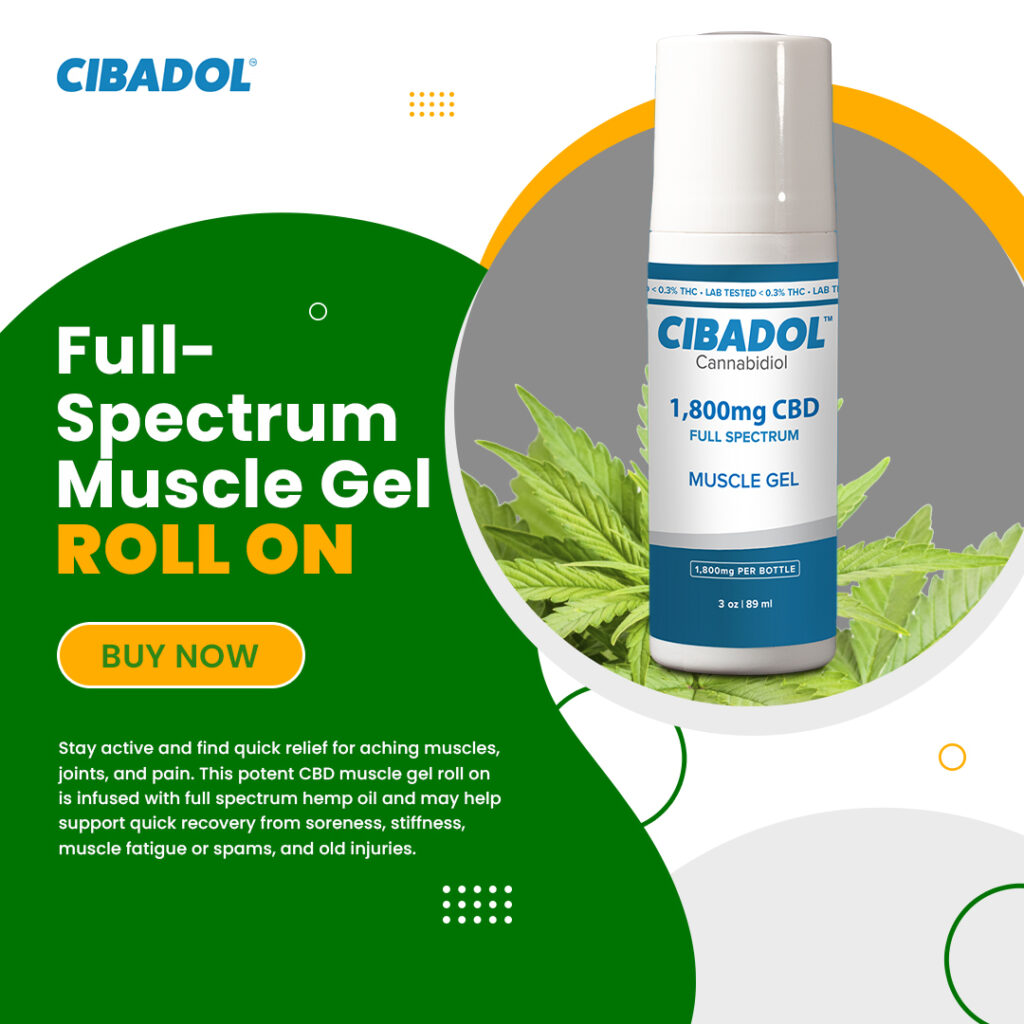 CBD Tinctures are an efficient analgesic, sedative, hypnotic, antispasmodic, emetic, anti-epileptic, and anti-inflammatory agent. They are advantageous compared to other delivery systems, such as transdermal patches, gummies, and drinks. Studies show h that CBD has a lot of medicinal value, including treating epilepsy, anxiety, cancer, arthritis, Crohn's disease, and many more.
Many signs suggest that the compound could be a potential treatment for anxiety, depression disorders, and other mental ailments such as stress, insomnia, PTSD, schizophrenia, and Parkinson's disease.
CBD-based products have become increasingly popular due to their wide range of therapeutic effects. The growth attributes to its significant properties, including anti-inflammation, antioxidant activity, pain relief, neuroprotection, and the ability to promote better mood and relieve anxiety and depression.
Does CBD Affect Heart Rate? Can It Help With Blood Pressure?
CBD tinctures do not cause any adverse effects on the heart. It helps control blood pressure, diabetes, insomnia, epilepsy, cancer, inflammation, pain, depression, anxiety, and other chronic diseases and disorders. It also improves sleep quality by increasing or decreasing sleep-breathing cycles while you sleep. Anxiety and depression are the leading causes of fluctuating Blood pressure. CBD may reduce post-traumatic stress disorder (PTSD) symptoms, such as hyperarousal and re-experiencing of traumatic memories and higher blood pressure.
It also improves sleep quality, a significant factor in blood pressure regulation. A peaceful sleep at night helps your body relax and prevents high blood pressure from building up over time. Multiple studies also show the positive effects of cannabis on psychiatric conditions.
The Bottom Line
The best part about CBD tincture is that it does not cause intoxication or sedation.  It is a common side effect associated with opiates like morphine, codeine, etc. You can take CBD with conventional therapy and experience relief from anxiety without any additional symptoms. As marijuana is legalized in more and more states, the wellness world has wiped itself into a frenzy over a non-intoxicating cannabis derivative called cannabidiol (CBD). CBD products can be found on the internet and in health stores yet most Americans have no idea what they are taking.
The benefits of CBD products are at par. But still, more research is to be done before scientists can recommend edibles to be added to the repertoire of options for getting your day started (or ending it). Most work has focused on the acute effects of dosing rather than the differences between various cannabinoids. CBD tincture has been known to have medicinal effects for quite some time now. The popularity of CBD tinctures has increased a lot as many people prefer using CBD rather than cannabis or THC products when they want to reduce pain, boost their energy levels, sleep better, and even treat anxiety and depression.
---
Interesting Reads:
Autumn Harvest Time and the Promise Ahead