CBD vegan gummies are one of the most popular CBD (cannabidiol) products on the market, and it's no surprise. These delectable snacks are simple to consume and delicious. Many people find that they help with a variety of health conditions, including pain relief, stress and anxiety relief, inflammation reduction, and better sleep. CBD has a plethora of possible health benefits and impacts.
The recent surge in CBD's popularity has resulted in an increase in the number of companies selling CBD products. Chocolate, coffee, honey, and even lollipops are among the CBD delicacies available.
CBD Gummies For Vegans
With so many CBD products on the market, finding the best vegan CBD gummy might be challenging. Fortunately, we've already done the legwork for you!
This post contains a comprehensive list of the greatest CBD brands and flavours that taste fantastic and that you will undoubtedly enjoy. With the vegan CBD gummies on our list, you may still enjoy the advantages of this wonderful medicine without sacrificing your morals.
Is it legal to Eat CBD Gummies?
Thanks to the 2018 Farm Bill, CBD extracted from industrial hemp (having less than 0.3% THC) is now legal to buy in most parts of the United States. CBD does not give you a "high."
How to choose the best vegan CBD gummies?
CBD gummies aren't all made equal. Despite the fact that there are hundreds of gummies to pick from, there are a few things to keep in mind that will help you limit your options and choose the ideal CBD product for you.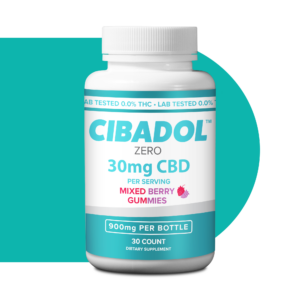 Quality
When it comes to CBD gummies, quality is a wonderful place to start. All of the vegan gummies on our list are made by well-known firms that produce high-quality goods. All of the products on the list have been evaluated by a third-party lab, and the results are available online. They are also sourced in the United States.
Amount and type of CBD
The amount and type of CBD in a serving of gummies is a significant factor to consider. Each item on this list is clearly labelled, making it easy to understand how much CBD is in the vegan gummies.
You'll also have the option of choosing between isolate, full-spectrum CBD, and broad-spectrum CBD.
CBD is the only ingredient in the isolate.
Full-spectrum contains CBD as well as all other cannabinoids and plant chemicals, such as THC.
Broad-spectrum contains CBD as well as all other cannabinoids and plant chemicals but does not contain THC.
Flavours
Vegan CBD candies are available in a wide range of shapes and tastes. Many of them are likewise organic and flavourless. Sweeteners of various kinds are also utilized. Look through the selection below to find a flavour that appeals to you.
The flavour of CBD oil can be earthy and plant-like. Most CBD gummies include fruity flavours that can help hide this and make the gummies taste excellent.
Additional ingredients
Additional supporting components are included in some vegan CBD candies. These other elements may be of interest to you depending on your scenario. These extra substances are frequently added to CBD gummies for various purposes, such as to potentially increase sleep quality, performance, or relaxation. Other cannabinoids (such as CBN or CBG), caffeine, melatonin, L-Theanine, lemon balm, and other ingredients should all be looked for on the label.
The brand you buy from
It's always beneficial to learn a little bit about the company you're purchasing from, especially when it comes to a product like CBD gummies. Each of the businesses on this list has a distinct mission and narrative to tell. Each company's individuality shines through in every element of its operation, from products and packaging to customer service, education, and community outreach.
Best CBD Vegan Gummies To Buy In 2022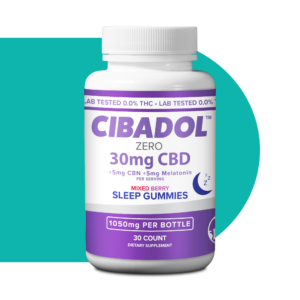 Given below are the best CBD Vegan Gummies to buy:
Cibadol CBD gummies
Cibadol offers some of the best CBD gummies available in the market. Available in 2 flavours, these gummies are bound to treat your taste buds. They also have an option of broad-spectrum CBD sleep gummies if you want to take CBD before going to bed.
Key features –
30mg CBD per gummy.
Available in 2 flavours: mixed fruit & citrus.
Contains less than 0.3% THC.
The product label contains all the information on the ingredients used.
Try the CBD vegan CBD gummies
Get a taste of Colorado CBD's therapeutic properties. Try To offer high-quality products from seed to shelf, the CBD relies on high-altitude Colorado farming, quality control, and third-party lab testing.
Key Features –
Each serving contains 30 milligrammes of CBD.
Gummies that are vegan, gluten-free, and non-GMO.
Made using CBD oil that is broad-spectrum and high in CBG and CBN.
THC levels are undetectable.
All-natural flavours including grape juice concentrate, black carrot juice, and turmeric CO2 extraction process provide a light, fresh flavour.
Made in the United States of America
Third-party lab tested with results online
Verma Farms vegan CBD gummies
Verma Farm's premium CBD is inspired by the Hawaiian islands and aspires to be the best well-rounded offering for your mind, body, and spirit.
Key features –
Each gummy contains 30 mg of CBD.
CBD gummies that are vegan and gluten-free.
To reap the benefits of CBD, try one of these three formulations: vigour (with caffeine) Sleep and recovery (with melatonin) (with collagen)
CO2 extraction from hemp produced in the United States
Products that are pesticide-free, non-GMO, and THC-free.
The results of third-party labs are available on the internet.
CBDFX Vegan CBD gummies
This company sells CBD-infused vegan gummies and is a one-stop shop. There are five different types of gummies available, including classic and sleep gummies. Plus, for men and women, wellness-boosting candies with superfood ingredients like turmeric, spirulina, apple cider vinegar, and vital multivitamins.
Key features –
Gluten-free, organic, non-GMO, all-natural ingredients that are vegan and cruelty-free
Lab-tested broad-spectrum hemp extract (no THC) with findings available online; Packaging with QR codes and a 60-day guarantee
Classic, sleep (with melatonin), CBD gummies with apple cider vinegar, CBD gummies with spirulina and turmeric; and CBD multivitamins for men and women are the 5 vegan CBD gummies options offered by CBDFX
FAB CBD vegan gummies
FAB CBD creates solutions that make it easy for the average individual to supplement with hemp. This straightforward firm promises no-frills or hype, just results.
Key features –
THC-free CBD isolate with 25mg per serving
Fruit-flavoured gummies that are vegan, organic, gluten-free, and non-GMO were tested by a third-party lab and the results were posted online.
Made with genuine CBD oil derived from Colorado-grown organic hemp.
So, there you go! This is our exclusive list of the best vegan CBD gummies for the year!
---
Interesting Reads:
Does CBD Reduce Cortisol Levels?