CBD has shown to be more than a fad in recent years, and this is even more clear in the kitchen. As hemp extract becomes more widely available, more people are experimenting with cook with CBD Oil, which is a fun and interesting way to include the cannabinoid into your diet.
CBD oil, on the other hand, may behave differently in the kitchen than conventional cooking oils such as vegetable or coconut oil. Such principles will be explained in this brief guide, ensuring that your experience with hemp extract is as pleasant as possible.
What Is CBD Oil?
CBD Oil is derived from the hemp plant and is used to treat a variety of ailments. In comparison to its relative marijuana, hemp contains very little THC (the psychotropic ingredient in cannabis) but a lot of CBD (cannabidiol). CBD is taken from flowers and comes in the form of an oil that may be used in a variety of ways.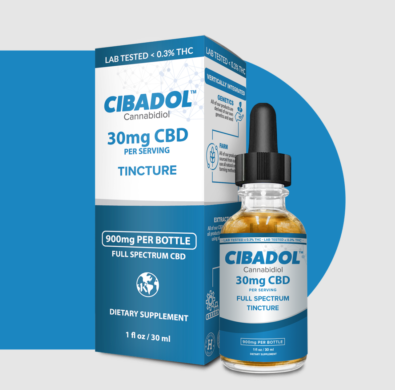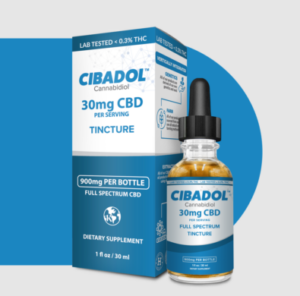 CBD is currently legal in the United States as long as it is packaged in a way that contains no more than 0.3% THC. These products are safe to eat because they originate from a recognized source.
Can You Cook With CBD Oil?
Cooking takes different shapes depending on the recipe, and these allow you to combine a wide variety of components into whatever you're doing. CBD Oil is one of these ingredients, and with a little expertise, you may make a variety of cuisines with it.
Remember that the purpose of cooking with cannabis extract is to impart its characteristics to the food so that you can reap the advantages. Most of the time, it won't make a major difference in the flavor or consistency of the recipe.
Does Heat Destroy CBD?
One thing to keep in mind with CBD oil is that it doesn't go well with heat. You may have assumed that utilizing it as cooking oil would be a viable alternative, but this is not the case. When CBD oil, like many vegetable oils, is heated, it quickly oxidizes. Heat alters the flavor of the extract, making it extremely bitter.
Apart from spoiling your recipe, heating the oil may also reduce or completely eliminate the CBD's advantages. It's not even suggested for sautéing. Any direct exposure to temperatures above 350 degrees Fahrenheit may be enough to destroy it.
No Heat CBD Recipes
CBD oil is more effective when used as a finishing oil or when combined with other substances. That isn't to say you can't use it in recipes that call for heat, as long as you keep it out of direct sunlight. Baked products are a great illustration of this since heat is evenly distributed throughout the food in the oven.
No-heat dishes, on the other hand, can be an excellent alternative if you wish to avoid heat in any way. Salads, guacamole, and cold desserts are examples of these. This is obviously a toes-in-the-water method, but it's a surefire way to avoid disaster if you're scared. Begin with a small quantity and work your way up.
Tips For Cooking With CBD Oil
Given below are the different tips if you wish to cook your meal with CBD oil:
Make use of CBD oil that is of high grade. It's always a good idea to look for an authenticity certificate.
Use CBD Oil that is already made with food-grade components wherever possible. As a result, they will mix in better with your dishes.
CBD works best in recipes that include some fat. Don't be scared to experiment with different oils.
Adding a few drops to whatever you're cooking at the time is never a terrible idea.
Do not directly heat your CBD oil.
How To Store CBD Oil?
CBD oil, as different parts, requires proper storage. Whatever brand you bought, it was in all likelihood bundled in a blue or golden container. This is attractive since these shades can impede light, making the oil disintegrate and the deficiency of cannabinoids. Considering that it is dull, cool, and dry, your storage space ought to be a fine place to store it.
As surrounding heat or even exposure to air may hurt your CBD oil, keep it firmly closed and away from the broiler or oven.
Benefits Of CBD
Cooking with CBD is a great way to include its medicinal qualities into your daily routine. CBD has been used for centuries for its soothing and pain-relieving effects, and research has revealed that it has numerous benefits, including:
Insomnia and sleep disorders
Anxiety and Depression
Pain that lasts a long time
Cancer patients undergoing therapy
Symptoms of inflammatory diseases and type 2 diabetes are improving.
Lowering High Blood Pressure
What Food And Drink Can Be Infused With CBD?
Given below are the different varieties of food and drinks which can be infused with CBD:
1. Tea and coffee
Infusing CBD into coffee and tea is a terrific and easy way to get started with CBD in the kitchen. If you prefer to take your CBD first thing in the morning, putting it into your coffee might be a terrific way to get your day started. Consider infusing CBD into your favorite tea or herbal blend for a calming experience if you prefer taking CBD in the afternoon or evening.
2. Smoothies
Smoothies with cannabis are a match made in heaven. Plus, with so many different fruits, veggies, juices, and other things to incorporate into a smoothie, getting your daily dose of CBD will never be boring.
3. Soups
Nothing like a big bowl of soup for comfort and nutrition. There are innumerable different soup recipes you can enrich with the power of CBD, whether you want it hot or cold, smooth or chunky, carnivorous or vegetarian.
4. Brownies and Cookies
Is there a more traditional way to combine cannabis with food than in a wonderful batch of brownies or cookies? We're not going to be able to do it. If you have a sweet craving, you'll be happy to know that CBD and cannabis may be infused into almost any baked treat.
5. Dips and sauces
Infusing CBD into sauces and dips is another of our favorite food choices (both hot and cold). Many sauce and dip recipes call for a lot of fat, so you may easily infuse them with your cannabis oil or butter. A delightful strawberry CBD sauce that combines nicely with a range of desserts and even as an addition to certain savory dishes is one of our all-time favorites.
Wrapping Up
CBD has been shown to be effective in treating insomnia, anxiety, depression, pain, and inflammation, as well as improving the many side effects associated with cancer treatment.
As you gain experience with CBD, you may find yourself incorporating this potent natural supplement into a variety of your favorite healthy recipes.
---
Interested reads:
Can CBD Help Dogs With Separation Anxiety?
Does CBD Oil Work For Foot Pain?