CBD has been the center of all news for the last few years and why not! It has a plethora of benefits and can be consumed in so many innovative ways. If you are looking to add CBD to your confectionary items, this article is perfect for you! Let's know everything about CBD desserts!
Introduction to CBD
CBD stands for cannabidiol and is a part of the cannabis family and is used in the treatment of depression, anxiety, sleep disorders, skin issues, pain management, and so much more. It can also treat Alzheimer's, Multiple Sclerosis, Parkinson's and potentially help with the pain that is accompanied by chemotherapy for cancer.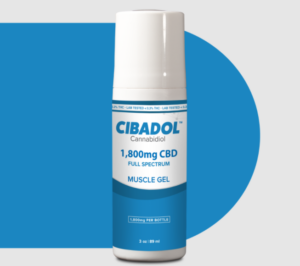 It is not intoxicating and does not give you the feeling of being 'high'. It is also safe for human and pet consumption. There is no perfect dosage for CBD. However, we recommend that you start small and find your way up gradually.
CBD desserts
After a stressful day or a week, when you need a little joy in your life in the form of something to satisfy your sweet tooth, CBD desserts are a perfect choice! From cookies to gummies, you can enjoy any kind for your comfort. Take sweets to the next level with CBD!
Some popular products you can enjoy include:
Cookie Bars
Cookies include chocolate, walnuts, caramel chips, and CBD oil to give you a dessert you'll never forget!
CBD Donuts
We all love donuts! You can try out CBD-infused donuts for an ideal cozy treat!
Chocolate Mousse CBD
Who does not like a chocolate mousse after a long day? It is the best dessert to chill with over the weekend!
Gummy Bears
Every candy is filled with a delicious treat for you! All you need to do is pop one for it to do its job! You can include it in your lifestyle by consuming one every day!
Do you also want a recipe? We've got you covered! Here's a mouth-watering recipe for CBD dessert balls.
Recipe for CBD dessert balls
Ingredients
Coconut Flour
Collagen Powder
CBD Oil
Raw Almond Butter
Melted Coconut Oil
Ground Cinnamon
Vanilla Extract
Salt
Coconut Palm Sugar
Cinnamon
Instructions
Whisk cinnamon and coconut palm sugar together and set them aside.
Add other ingredients to a food processor and completely combine them.
Add a splash of oil or water if the mixture is too dry.
Roll the concluding mixture into round balls and roll them into the cinnamon-palm sugar mixture.
Refrigerator for an hour at least.
Store up to one week and ENJOY!
Buying CBD
There are plenty of brands in the market that deal in CBD products, but not all of them can be relied upon. You need a brand that provides you with a complete list of ingredients along with independent third-party testing. One such brand is Cibadol. It gives you premium quality CBD at a 50% cheaper price! The items are produced organically and extracted in a GMP-certified facility. Some of their best-selling products include:
Cibdaol ZERO – Delta-8 Gummies: This gives you your daily dose of CBD and is the best for you! Pop one into your mouth and enjoy the sweet sensations! There are 2 flavors – mixed berries and citrus. They are also lightweight and easy to carry around. You can check out the complete list of ingredients on the website.
Cibadol – Full-Spectrum CBD Soft Gel Pills: This is an all-natural way to maintain your wellness. We highly recommend adding CBD to your wellness routine and seeing the positive benefits by yourself. Pop one in with a glass of water or your favorite beverage and let CBD do its magic! You can even take them around while traveling as they are travel-friendly. You can purchase them one time or subscribe monthly.
Cibadol ZERO – Broad-Spectrum CBD Vanilla Flavored Tincture: Add vanilla to your CBD experience and enjoy! It is third-party tested for purity and efficacy like all the other products and you can either subscribe to it monthly or purchase it one time. Check out the complete list of ingredients and other details on the website.
Takeaway
CBD is going to stay around for a long, long time. The benefits are simply unmatched! If you are facing issues with your traditional medications or want to better your lifestyle, we highly recommend trying out CBD and seeing the benefits on your own. It will only better your life and help you with various aspects. We hope this article has helped you understand how you can enjoy your sweet tooth cravings with CBD. Thank you for reading!
---
Interested Reads:
Does CBD Help With Autoimmune Disease In Dogs?
How CBD Is Helpful For Herniated Disc?