These nutritious lemon balls are a healthy treat that energizes and are perfectly bite-sized. Enjoy the zesty Healthy Lemon Bliss Balls bar recipe prepared with the exact proportion of sweet and healthy fats that keeps you satiated. Savor them anywhere – during travel, pre-exercise, or work as they make delectable snacks. Ready to serve within ten minutes let's make these Healthy Lemon Bliss Balls that can mask any earthy aroma from the CBD oil. Easy to prepare, these vegan Healthy Lemon Bliss Balls need a top-quality food processor to achieve perfect grinding.
How To Make Healthy Lemon Bliss Balls
Stage 1: Begin by measuring your ingredients.
Soak the Medjool dates inside a bowl if they are slightly dry using hot water for ten minutes.
Stage 2: Blend cashews to a coarse sand-type form. Scratch downwards the sides of the processor.
Stage 3: Add the rest of the ingredients and blend till it mixes perfectly. The blended paste should stick together when shaped into a ball and remain sticky. If the mixture turns shattery, add one teaspoon of water slowly till it attains the proper consistency.
Stage 4: Roll the paste to make 16 balls. For additional coconut flavor, roll the lemon balls in the extra grated coconut. Enjoy them instantly or put the ball in a glass container and preserve it inside the fridge for a fortnight or inside the freezer for three months. If you want to carry some bites with you and do not possess a fridge, you can freeze them overnight to keep them soft all through the day.
Add CBD oil or tinctures to the lemon bliss balls and select a quality CBD product that is organically cultivated, lab-tested by a third party, contains a COA analysis, and CO2 extracted. A premium CBD manufacturing and vertically integrated company Cibadol offers an extensive range of CBD tinctures, gummies, energy drinks, pills, and topicals to name a few. Cibadol uses top-grade hemp-extracted CBD oil that can be safely used in recipes, beverages, and tea or coffee.
Know Your Ingredients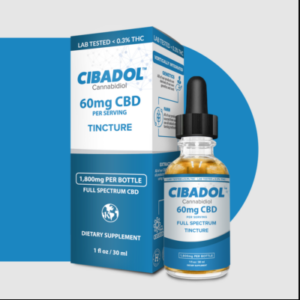 The use of dates in this nourishing snack works like high fiber that slows down the assimilation of sugar and keeps your levels of blood sugar regulated compared to regular sugar. Besides offering the texture and additional sweetness in cooking, dates have high levels of antioxidants, are rich in magnesium and potassium, vitamin B6 that helps in red blood cell production, and minerals like manganese and copper essential for brain activity.
The use of shredded coconut blends with everything and leaves a subtle taste. You can also use chia seeds that add healthy fats along with vital minerals.  Lemon juice and the zest of 1 complete lemon and half of its juice provide a tangy flavor that amps up brightness without leaving any sour taste. Its combination with sweetening ingredients like date produces a refreshing effect.
To get the best flavor you can use vanilla extract. In case you do not prefer utilizing the vanilla extract, try using vanilla powder or vanilla beans as a substitute.
Add these vegan plus gluten-free lemon energy balls into your recipe box as they are the best dessert or snack on the go. Prepared with cashews plus chia seeds these energy bites are abundant in protein, fiber, and healthy fats, making this snack fulfilling and tasting indulgent. Perfectly mixed with dates for lending sweetness, these balls with their coconut and lemon offer a zesty flavor and make a hard to resist treatment.
---
Interesting Reads:
How CBD Oil Helps With Dementia