Over the last few years, people worldwide have been talking about CBD, and why not! With its plethora of benefits, it is easily becoming the most-sought product for a variety of issues. One such issue that CBD greats seem to help with is scoliosis. CBD has been the focus for different studies of illnesses – the primary being Scoliosis.
What is Scoliosis?
According to Mayo Clinic, Scoliosis is a sideways curvature of the spine and is usually diagnosed in adolescents. Some symptoms include uneven shoulders, one shoulder blade being more prominent than the other, uneven waist, etc. The disorder can also present itself with further complications in breathing, back issues, and appearance.
Canalanza CBD Study Centre says that a person suffering from Scoliosis has a spine that looks more like a "C" or "S" instead of a straight line.
What is CBD?
CBD is derived from Cannabis Sativa and has compounds known as cannabinoids. They are known to have anti-inflammatory and pain-relieving properties. Additionally, it has a mood stabilizer and anxiolytic effects. It is important to note that CBD does not come with the psychogenic effects of marijuana and hence does not give one the feeling of being 'high'.
How does CBD help?
CBD helps with the following:
Reduction in inflammation
CBD has anti-inflammatory properties and can help in reducing the curvature of one's spine. It can also aid in the treatment of straightening the spine. A recent study also stated that consumption of CBD helps in giving some pain relief to the patients, which is extremely important for patients that suffer from Scoliosis.
Helping with anxiety
For people that suffer from chronic pain, anxiety is common. But even here, CBD can help. It is known to have a calming effect on people that consume CBD products. It can even help with depression.
Improving the quality of sleep
Again, getting effective sleep when a person is suffering from such a high level of pain is difficult. Lack of sleep then converts into issues with productivity, increases tiredness, makes it difficult to focus, and so on. By reducing anxiety associated with Scoliosis, CBD also is known to improve the quality of sleep. It can also help people that struggle with insomnia!
Buying CBD for Scoliosis pain
While there are plenty of brands nowadays that focus on providing CBD products, you must conduct basic research first. Some positive signs to look forward to are third-party independent testing, adherence to basic quality standards, a list of ingredients, etc. Fortunately for you, we have a brand that ticks off all the requirements: Cibadol.
Some Cibadol products we recommend include:
Cibadol Full Spectrum CBD Tinctures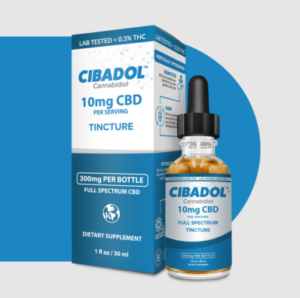 This is one of the most progressive CBD tinctures you can get. It supports maximum absorption of CBD in the body and provides you with faster and effective results. You can purchase it one time or subscribe monthly. All you need to do is place one milliliter under your tongue and hold it until absorbed. The ingredients are Fractionated Coconut Oil (MCT Medium Chain Triglycerides), Non-GMO Sunflower Lecithin, CO2 Extracted Full Spectrum Hemp Oil.
Cibadol Full Spectrum CBD Softgel Pills
You can add this to your daily lifestyle for a boost to your health and wellness. It gives you your daily dose of beneficial phytocannabinoids. All you need to do is pop one in and swallow with a glass of water or a beverage. The recommended dosage is 1 capsule every day. The ingredients include Fractionated Coconut Oil (MCT Medium Chain Triglycerides), Non-GMO Sunflower Lecithin, Full Spectrum Hemp Oil, Gelatin (Gelatin Capsules).
Cibadol Full Spectrum Muscle Gel Roll-On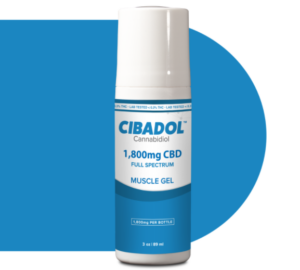 This works the best with aching muscles, joints, and pain. It has a full-spectrum hemp oil and supports quick recovery caused due to soreness, muscle fatigue, injuries, and so on. In conclusion, it is the best product for your Scoliosis. Just apply it to the affected area and that is all. It has a wide range of powerful ingredients that you can check out on the website.
Cibadol Zero CBD Gummies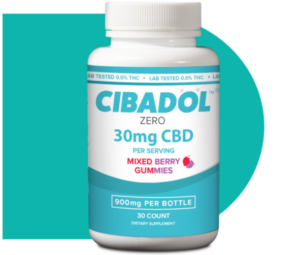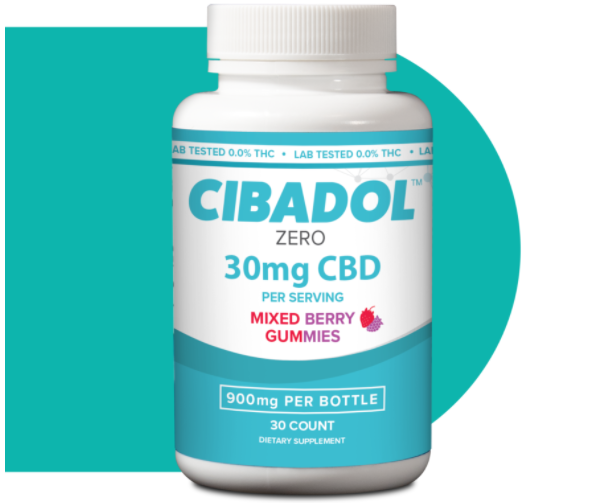 Gummies give you a daily dose of CBD and are easy to carry around. Just pop one into your mouth and let CBD do its magic! They are lightweight, compact, and easy to consume. Oh, and they are delicious! You can take one or two gummies every day. The ingredients are Water, Sugar, Tapioca Syrup, Honey, Dextrose, Fruit Pectin, CBD, Natural Flavor, Citric Acid, Fumaric Acid, Sodium Bicarbonate, Natural Flavor Masker, Sodium Citrate.
Final thoughts:
CBD is considered to be an effective alternative to traditional treatments and more and more people are opting for CBD for its plethora of benefits. CBD is organic, safe for human consumption, and not psychoactive. We suggest that you start with a low dosage first and then increase it as per your objective and preferences. We hope this article has helped you understand the effects of CBD on Scoliosis.
The text that has come up is about the ingredients. Links have been added duly.
---
Interesting Reads:
Can CBD Oil Relieve Symptoms of Down Syndrome?