CBD has been gaining a lot of traction recently for the innumerable health benefits it provides. It is known to help with inflammation, stress, anxiety, depression, insomnia, pain management, and so much more. In this article, we will discuss more on CBD for conjunctivitis and whether CBD can help with the same. Read on:
Conjunctivitis
Also known as pink eye, this is a type of inflammation that covers the white part of our eyeball and is caused due to the small blood vessels becoming inflamed. It can be caused due to a viral or bacterial infection and irritates the eye. It is contagious, hence early recognition and treatment are vital.
Some symptoms include redness in the eyes, itchiness, discharge from both or one eye, tearing up, etc. It can be caused due to allergies, bacteria, viruses, chemicals. You can prevent the spread by not touching your eyes, keeping clean hands, not sharing towels, changing pillow covers, not sharing eye cosmetics, and so on.
CBD For Conjunctivitis
Cannabidiol is researched highly in our industry and is known for helping with tons of health issues. It is also non-psychoactive and does not give you the feeling of being 'high'. It is derived from cannabis and is perfectly safe for human consumption. It can also be used in pets and does not have side effects as traditional medicines.
Conjunctivitis is mostly caused due to inflammation and CBD is known to have anti-inflammatory properties and can be used effectively to reduce swelling. It also works well with the ECS in our body and helps in regulating mood, appetite, pain, immune system, and so on. All this helps in the faster treatment of conjunctivitis. CBD also helps with pain management and can help relieve some pain that is associated with conjunctivitis.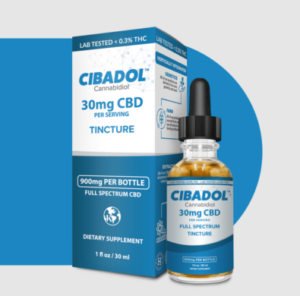 That's not all, having conjunctivitis and the irritation associated with it can affect your sleep and give you unnecessary stress. CBD can help with this! It can give you better sleep and help in relaxing your body and mind.
There is no standard dosage for CBD. You can start small and eventually find a dosage that works the best for you. CBD is also an excellent alternative to traditional forms of medication without any side effects. You can consume CBD in different ways and can make it a part of your daily lifestyle for maximum benefits. We will discuss a few products that you can start with below.
Buying CBD
There are plenty of brands in the market that deal in CBD products, however, not all of them are trustworthy. It is necessary that you conduct a little background check before deciding which brand to choose. A company that provides you with independent third-party testing reports and a complete list of ingredients can generally be trusted. If you want maximum benefits from consuming CBD, it is ideal that you invest in a brand that provides you with pure CBD. One such brand is Cibadol. They produce the seeds and grow CBD organically. Their products include full-spectrum or THC-free CBD isolate. And as an added bonus, they are priced reasonably! Some products you can check out include:
Cibadol Full Spectrum Tincture: This is one of the most progressive and potent tinctures available out there and supports maximum absorption of CBD to provide you with the best results. You can purchase it one time or subscribe monthly, as per your needs. All you need to do is place around 20 drops under your tongue and hold it till you absorb it. You can check out the ingredients on the website and some other details. It is also available in different sizes and flavors.
Cibadol Delta 8 THC Gummies: For a beginner, CBD gummies are an easy way to consume CBD. You can pop in one every day and see the results for yourself. You can also take them when you travel and take them along with your multivitamins. Imbibe the magic of CBD to your daily life to see how it affects your wellbeing. Give yourself a delightful treat! You can check out the price and the complete list of ingredients on the website. The products are organic and safe to consume. There are different flavors to choose from and the product is compact and easy to carry around.
Final Thoughts On CBD For Conjunctivitis
CBD is set to become an integral part of your daily routine and we recommend that you start it NOW! Add it to your diet or skin care products and enjoy the various benefits with ease. If you are struggling with conjunctivitis and want a not-so-traditional form of treatment, we highly recommend trying out CBD. You can also visit your healthcare professional if your symptoms get serious. We hope this article has helped you understand the importance of CBD and how it can help with various issues. Also, check out Cibadol – you won't be disappointed!
---
Interested Reads:
Does CBD Help With Osteoarthritis?
Does CBD Help Motion Sickness?
Feel Energetic With The CBD Infused Chocolate Peanut Butter Banana Shake