Spas all over the world have employed natural medicines for anything from stress relief to bettering the health of skin and hair for thousands of years. This has been the case with cannabidiol, which has recently gained popularity in the wellness market. The cannabinoid has been a major hit in spas because most people go to a spa for one thing: relaxation.
About CBD
Cannabinoids, which are helpful chemicals found in cannabis, are abundant. Tetrahydrocannabinol, abbreviated as THC, is one of the most well-known. It is the most common and psychoactive component in cannabis. The second most common is cannabidiol, sometimes known as CBD. This non-psychoactive chemical has been shown to help with inflammation, relaxation, and stress relief. There's also some evidence that it can aid with acne, eczema, and psoriasis treatment.
CBD will help relax, soothe, heal, and revitalize any skin in treatment, whether you use it throughout your services or as an augmentation. It promotes a controlled healing process both before and after a laser or chemical peel. CBD is an anti-aging and acne face treatment that may also be used to soothe post-wax irritation and prevent ingrown hairs.
Is It Legal?
CBD is legal in all 50 states as long as it is hemp-derived and contains less than 0.03 percent THC. In states where cannabis is permitted for recreational use, however, it is legal to utilize products with a greater THC content. In contrast to THC-containing oils, full-spectrum hemp oil or whole-plant CBD oil is the key ingredient in the wellness sector.
How Spas Are Incorporating CBD Into Treatments?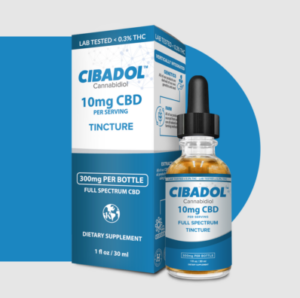 According to the ISPA, 18% of spa owners have included CBD in their retail sales or treatment menus. In the southwest, where these treatments were initially permitted, CBD is more routinely used. CBD therapies are available in 42 percent of spas in the southwest, but only 3 percent in the south and northeast. In 2019, only 16 percent of day spas claimed that they offered CBD treatments.
Deep Healing Muscle Treatment
One of our most popular CBD-infused additions is the Deep Healing Muscle therapy, which can be applied to any massage. For targeted inflammatory treatment, this topical application mixes cooling camphor with CBD. Guests who have received the therapy say it significantly reduces post-workout soreness. It is recommended to the individuals who spend a lot of time slumped over their desk, and once they notice their shoulders are no longer stiff, they're hooked.
Deep Tissue Massage
The most popular CBD service is Massage Balm. The balm is blended with hemp seed oil and arnica extract and includes 660 milligrams of hemp-derived CBD, allowing me to provide precise pain treatment to my customers.
Mud Therapy
Natural therapeutic treatments such as geothermal pools and mud therapy are also popular in many spas. They use CBD oil in massages, body scrubs, and facials.  A hair treatment, body scrub, massage, and other services are included in the treatment. This adds a new dimension to the mud treatment experience by including CBD benefits.
Manicure and Pedicure
Many spas have integrated CBD into their spa by adding CBD pedicure and CBD manicure in their services. Manicures, pedicures, and body treatments with Lavender Lemongrass CBD are now available. CBD along with other essential oils reduces inflammation, promotes healing, and rejuvenates the skin. CBD hydrates and protects nails and skin.
Facials
CBD enriched with antioxidants, vitamins A, D, and E, essential fatty acids such as Omega 3 and G boosts hydration and moisture along with minimizing the appearance of long-term issues including wrinkles and lines when applied on the face. It also helps in improving the texture of the skin and diminishing puffiness. Due to this many spas have now added CBD facials to their menus.
Wrapping Up
Cannabidiol is a compound that can be used in a range of spa treatments. CBD oil, for example, can be used in massage treatment to help people relax and ease discomfort. CBD skincare products can help with everything from acne to psoriasis by providing an anti-inflammatory boost to your facial treatments.
Your spa is yours, and you can operate it any way you want, but if you're looking for a quick method to update your menu and stay on top of current trends, try CBD.
---
Interesting Reads:
How CBD Helps In Curing Constipation?